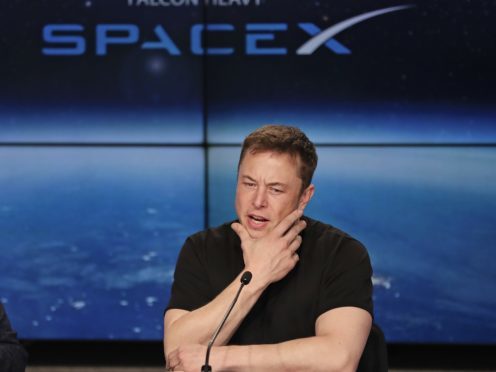 Astronomers have observed Elon Musk's Tesla Roadster travelling through space using a telescope in Arizona.
Gianluca Masi, of the Virtual Telescope Project, and Michael Schwartz, founder of Tenagra Observatories, used data from Nasa's Jet Propulsion Laboratory to direct a telescope towards the car and track its historic journey.
The images show a tiny dot – believed to be the Roadster – moving amongst the stars.
The vehicle was launched by Falcon Heavy – the world's most powerful operational rocket built by SpaceX.
Masi wrote in a blog post: "We slewed the scope where the JPL ephemerides placed the object and we found it there. So, we started capturing a few sequences of images.
"We immediately spotted the Tesla Roadster, quite bright, around mag 15.5 and moving image after image across the stars.
"At the time of our observations, the car was at about 470.000 km from us.
"We managed to take dozen of images, and we used a group of them to show the trail of the object across the stars."
The Deimos Sky Survey also managed to catch a glimpse of the cosmic car.
On Tuesday, SpaceX launched the Heavy from the Kennedy Space Center in Florida, generating more than five million pounds of thrust on lift-off as it carried Musk's cherry-red Tesla Roadster into space.
The car, which has a mannequin dubbed "the Starman" strapped in the driver's seat, is cruising toward the asteroid belt, well beyond Mars.
It is expected to play David Bowie's Space Oddity on loop as it travels through space "for a billion years or so", according to Musk.
The car also features a Don't Panic sign – a reference to Douglas Adams's famous novel The Hitchhiker's Guide To The Galaxy.
The astronomers say they will continue to try to track the Tesla as it ventures further away.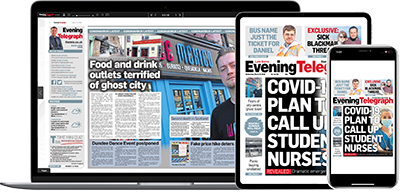 Help support quality local journalism … become a digital subscriber to the Evening Telegraph
For as little as £5.99 a month you can access all of our content, including Premium articles.
Subscribe