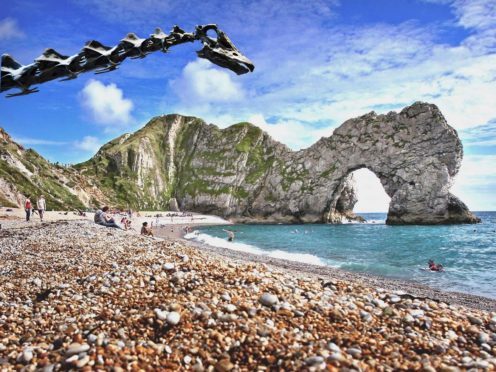 Dippy begins a UK tour today, with the first very appropriate stop on the Jurassic Coast, Dorset.
The iconic replica has been on display in the Natural History Museum (NHM) since 1905, and this is the first time it has been displayed outside the famous London attraction.
So on the way to the Dorset County Museum, we took Dippy on a little trip around the county.
Being a model of a Diplodocus carnegii species, Dippy went straight for the beach, obviously.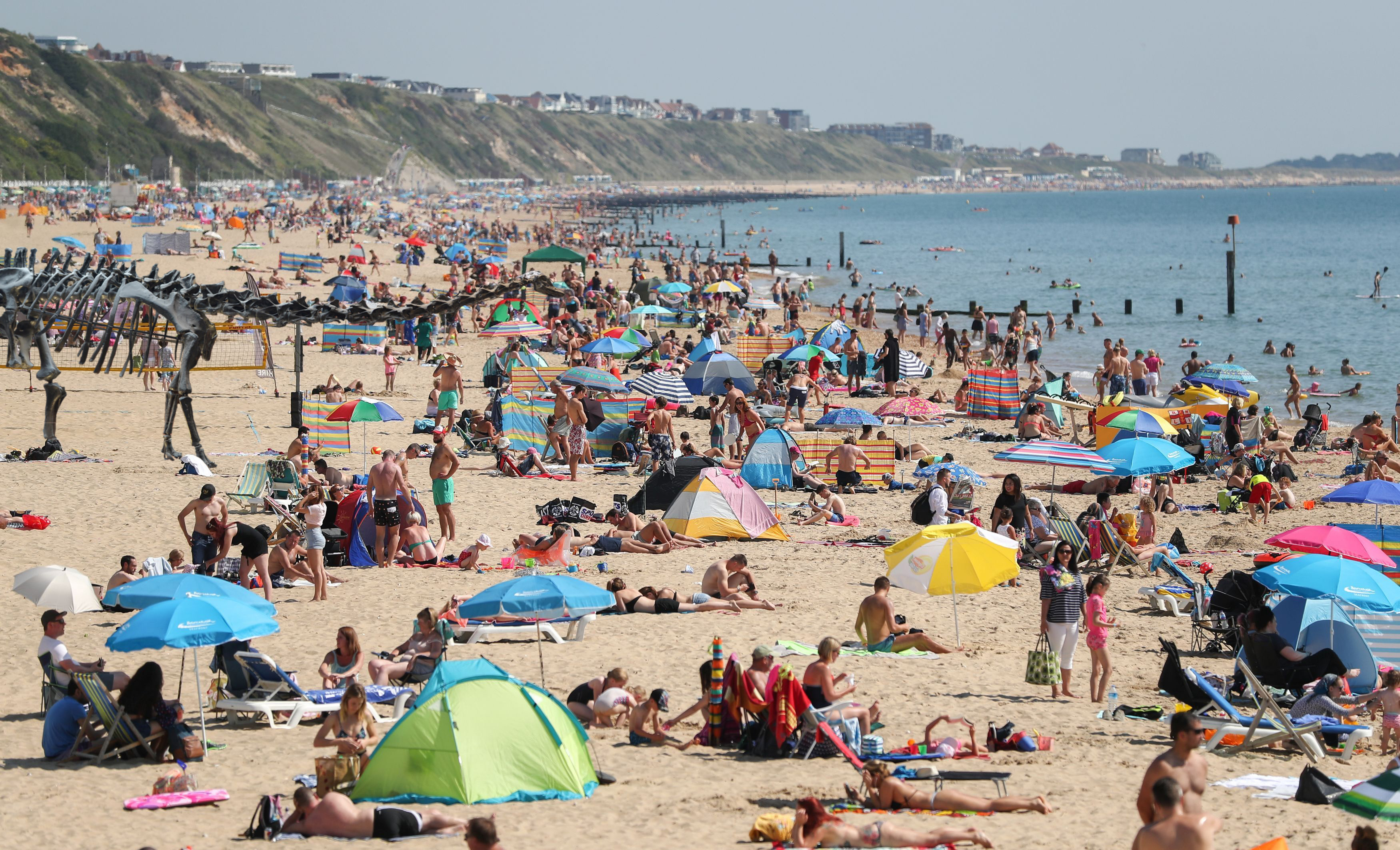 But with Boscombe beach typically packed, and Dippy being 26 metres long and over four metres high, he had to tread carefully.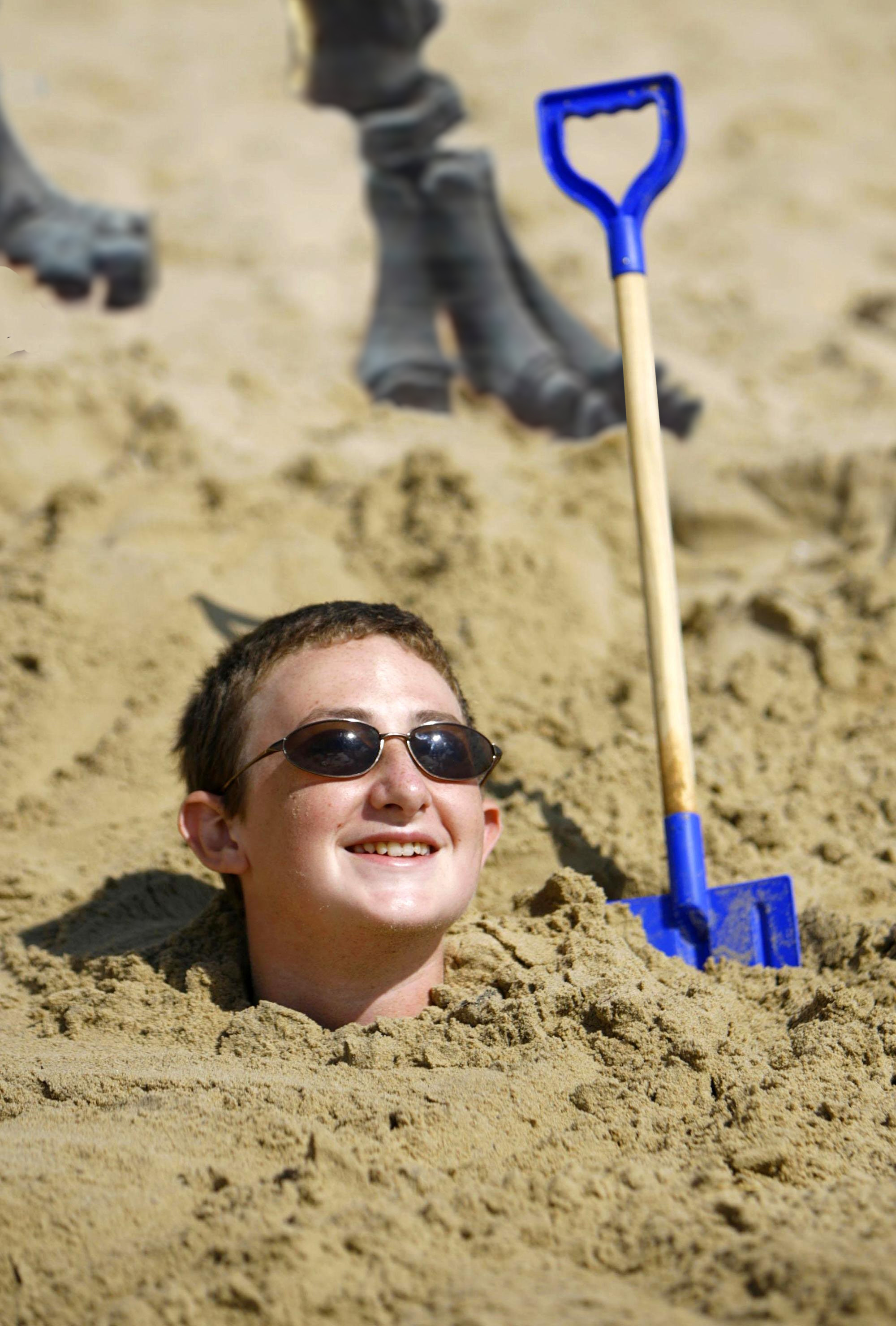 And had to watch out for rogue slackliners.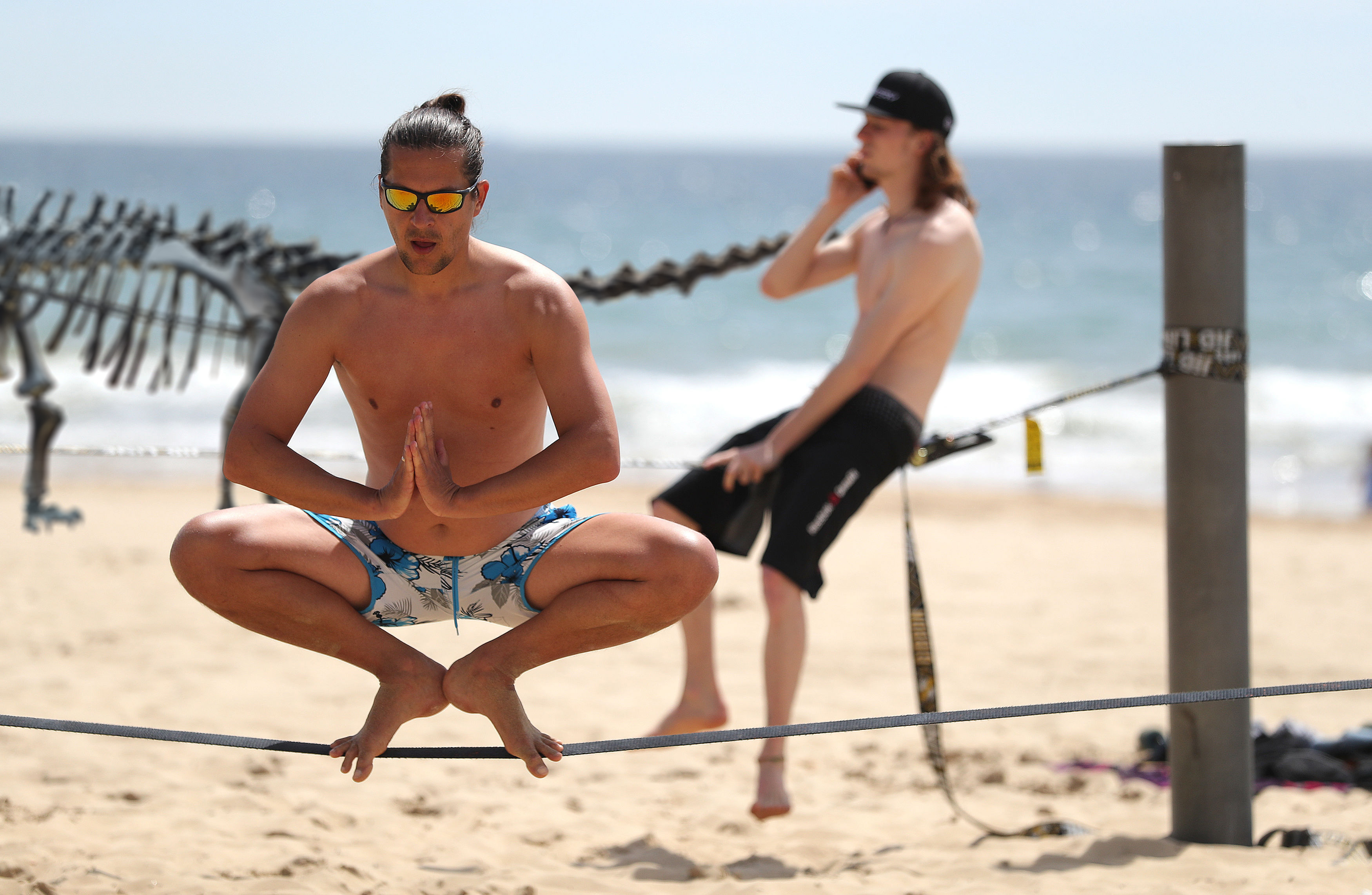 So Dippy took his 292-bone frame and left swiftly – via Boscombe's multi-coloured beach huts.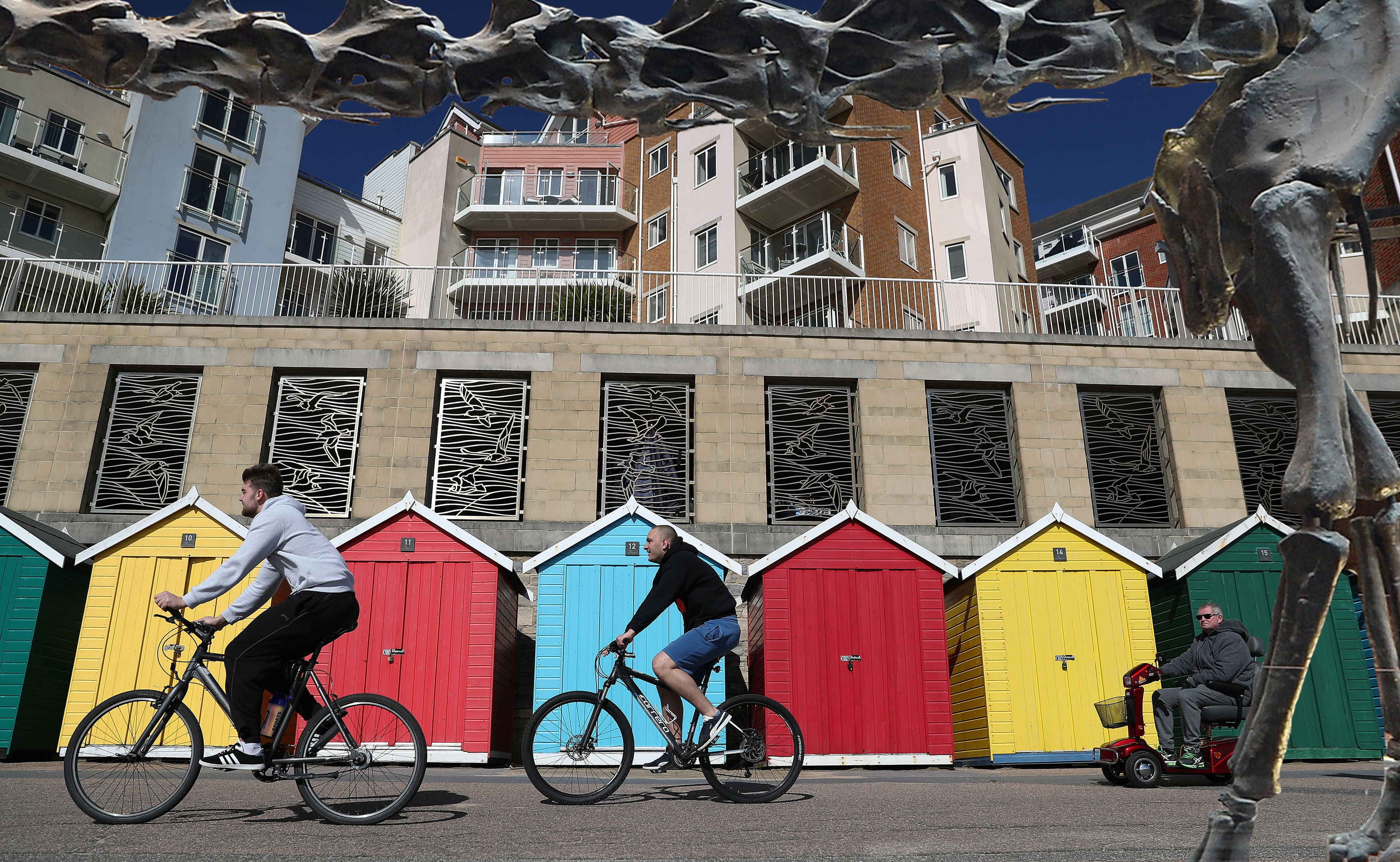 Dippy has been replaced by a blue whale skeleton at the NHM, so naturally headed straight for another coast to find out what all the fuss is about with these sea creatures – taking him past Portland Bill lighthouse.
Things were, as ever, looking a little choppy at the Cobb.
Not used to this soggy atmosphere after spending 1979 to 2017 in the NHM's Hintze Hall entrance, Dippy soon legged it.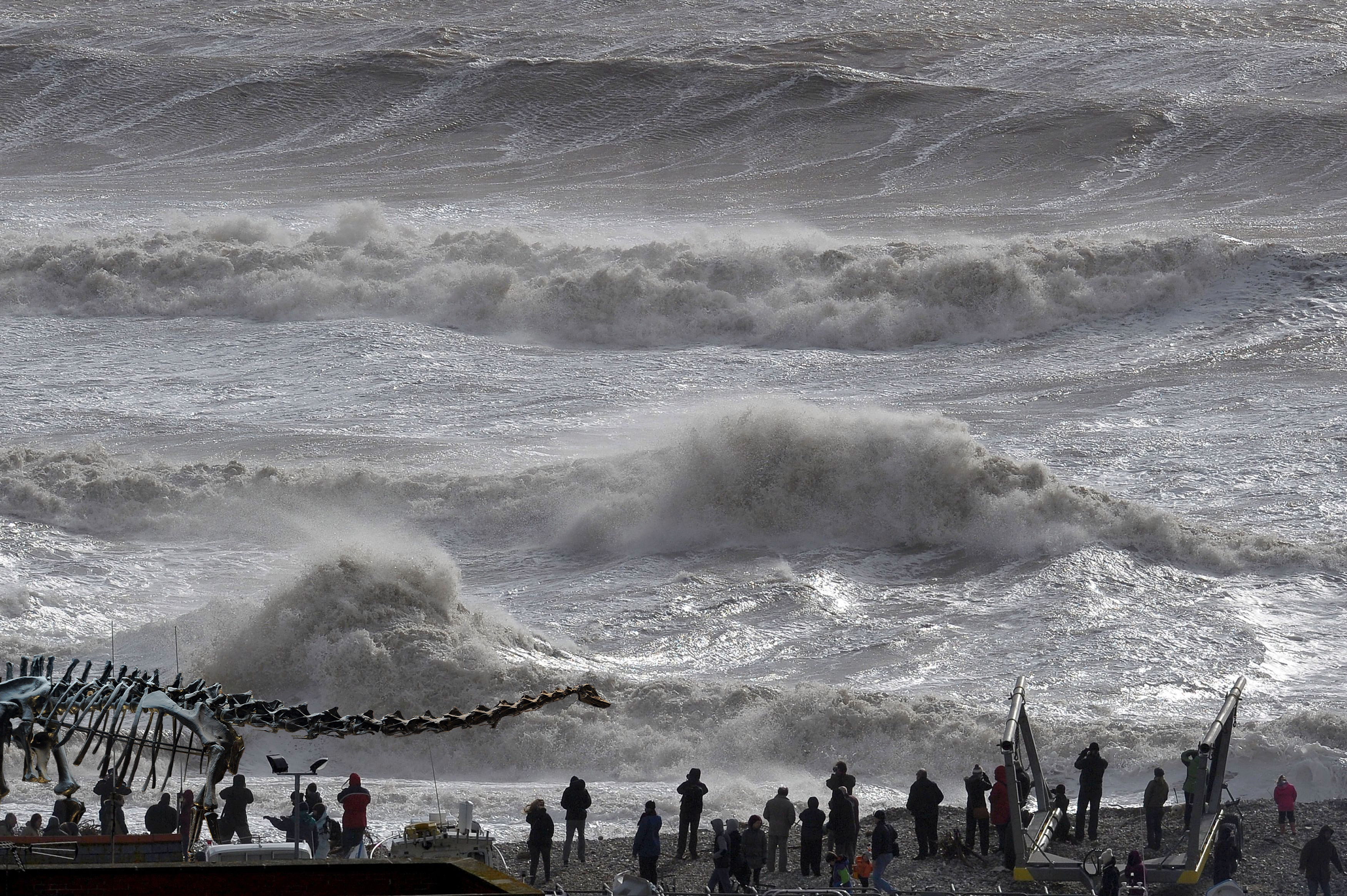 Back inland Dippy spotted the Princess Elizabeth locomotive on its way to Swanage, taking a moment to freak out a few grazing cows along the way.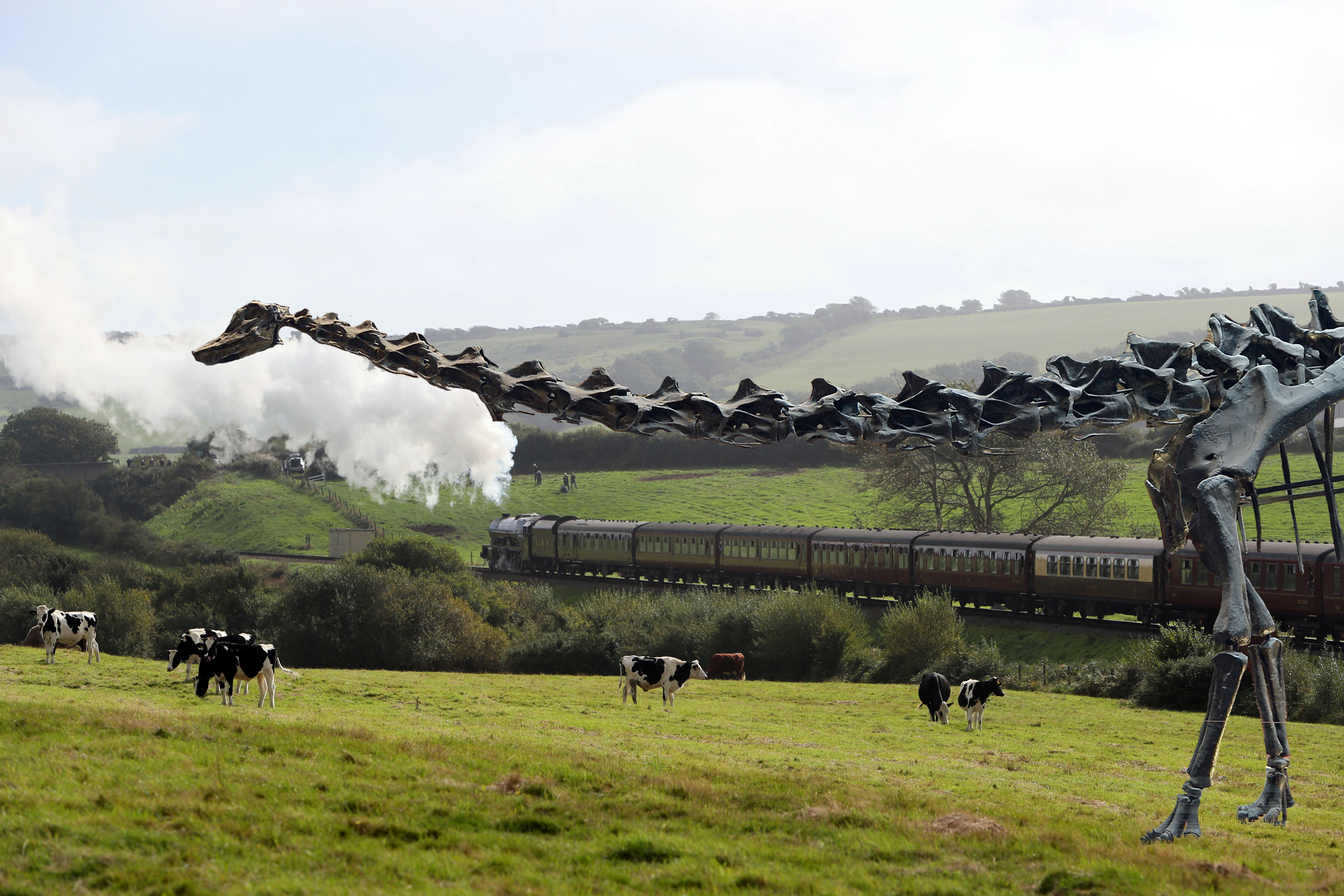 And of course Dippy found his way to Durdle Door, a sight almost as iconic as he is.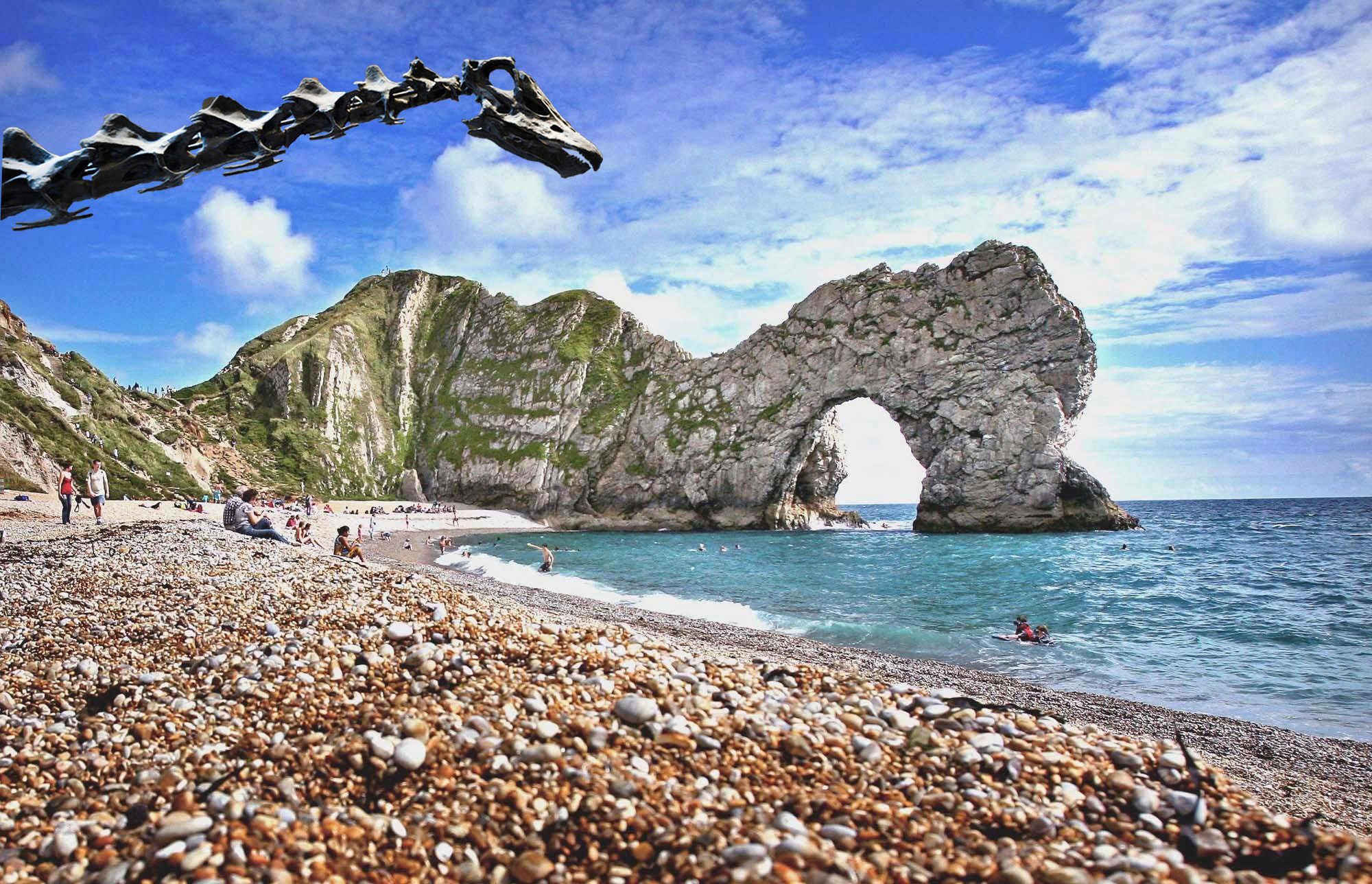 Back inland, Dippy took another glance at Swanage railway line, being careful not to cross the tracks.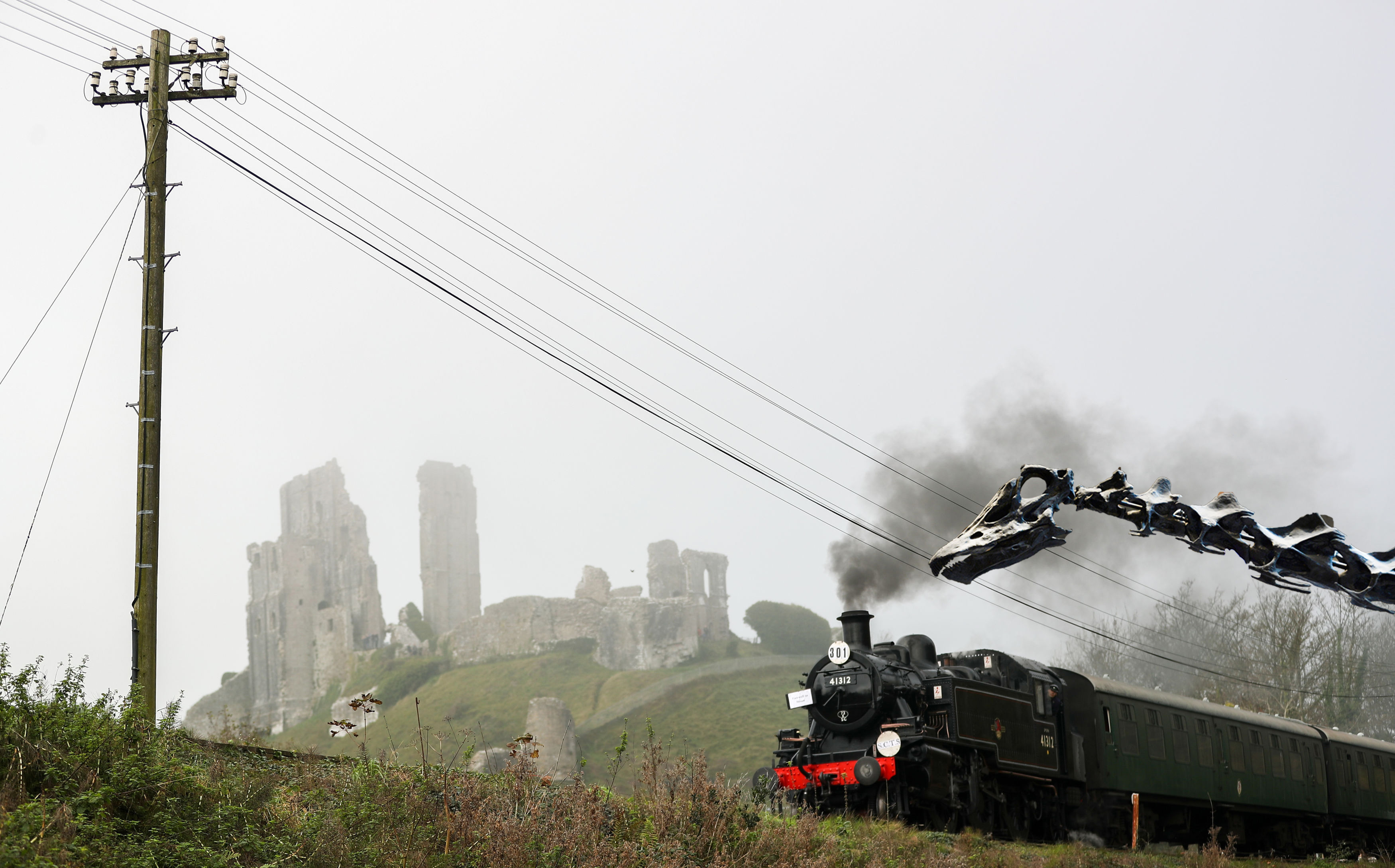 You certainly didn't see that between 145 and 156 million years ago – when Dippy's species roamed.
Developing a taste for steam, Dippy then popped into the Great Dorset Steam Fair.
And he checked out Dorset County Show, where he met some rather unsavoury characters.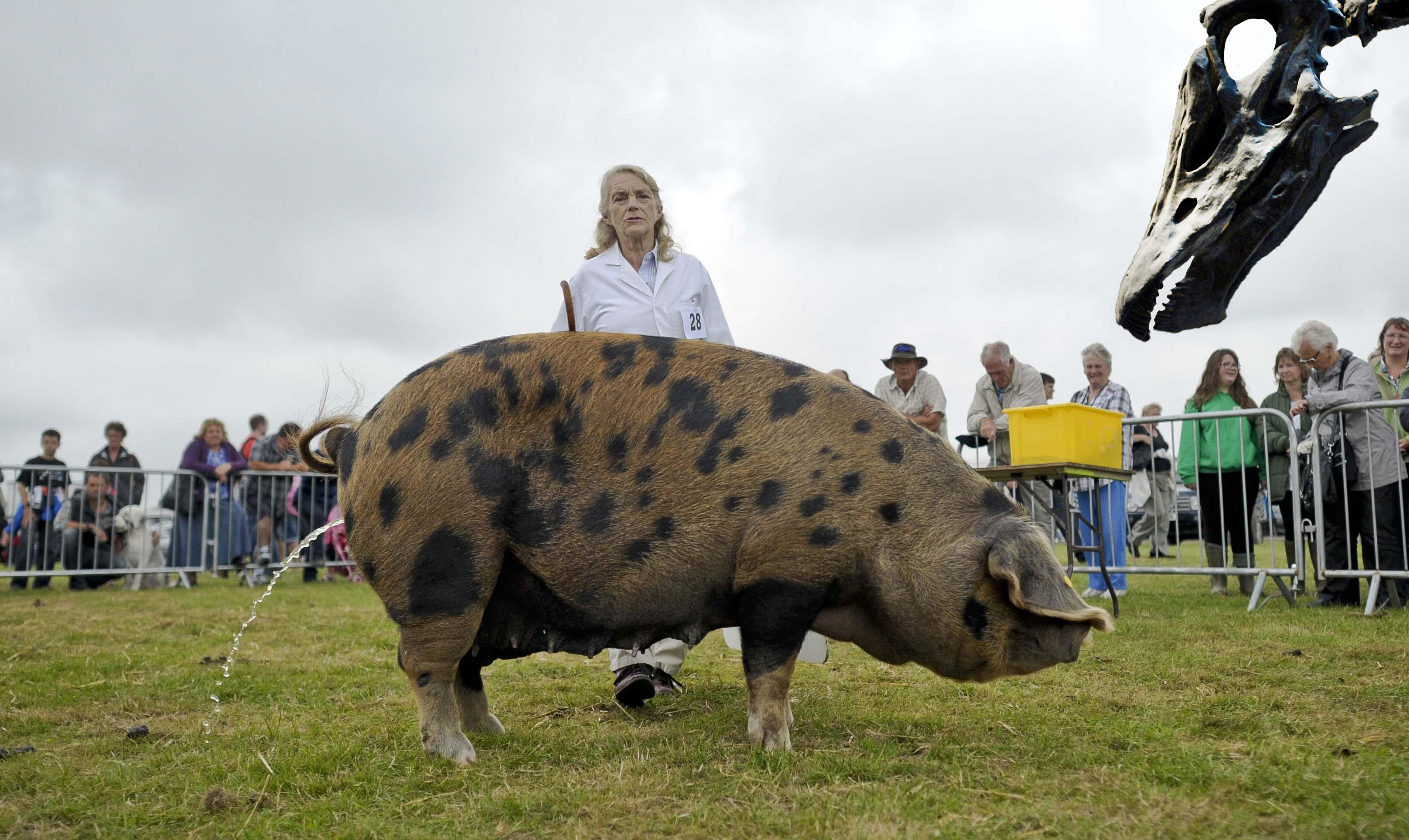 Urinating pig evaded, it was time for Dippy to head to Dorset County Museum – not before getting an epic sunset shot at Corfe Castle, of course.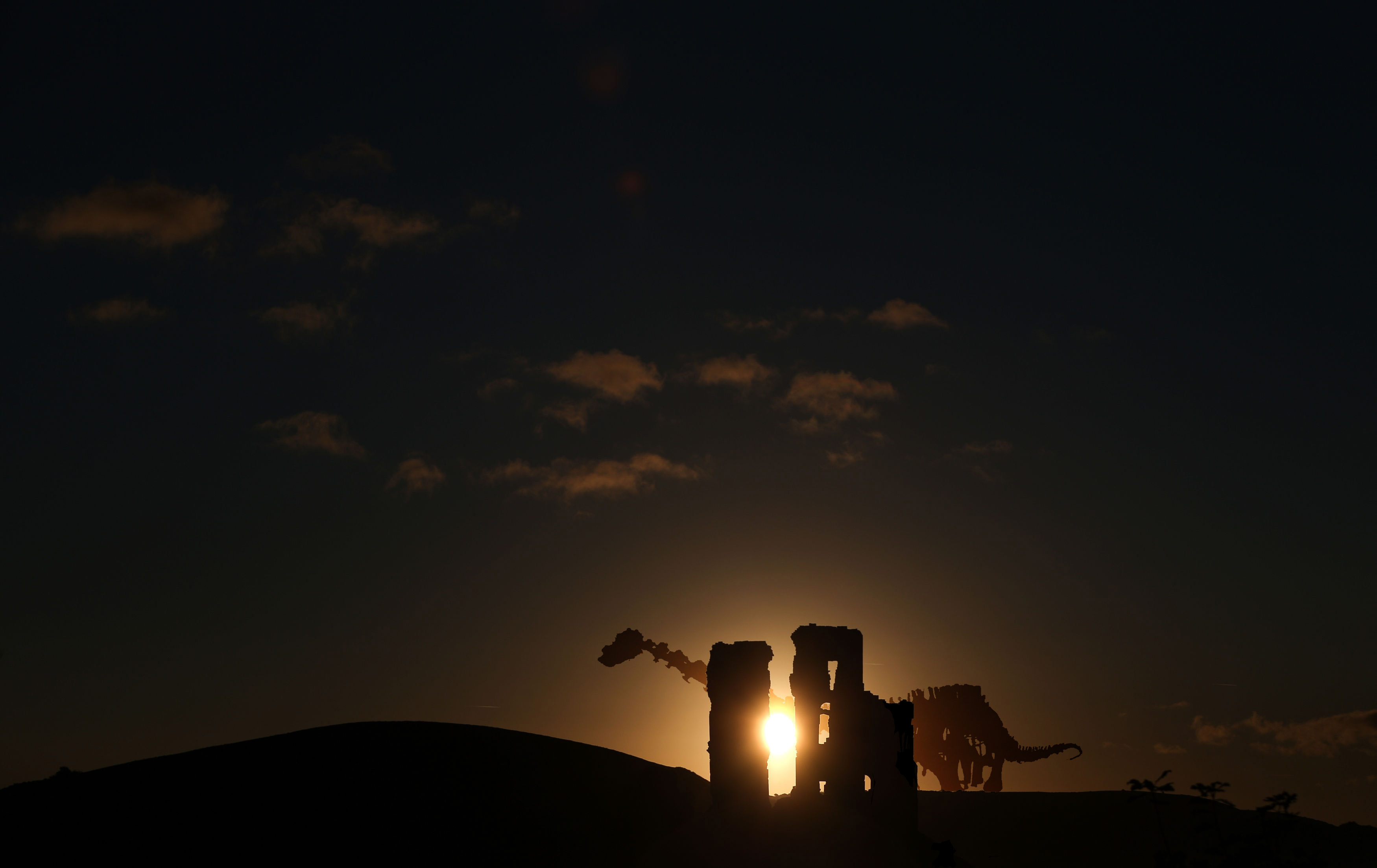 Dippy's three month stay in Dorset lasts until May 7, and is the first leg of a three-year tour.
Next up – Birmingham Museum and Art Gallery.