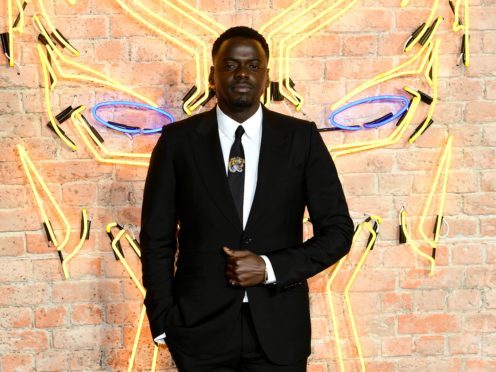 Oscar nominee Daniel Kaluuya has said his first response to his best actor nod was to take his top off.
The British star of Get Out is competing against Gary Oldman, Daniel Day-Lewis, Denzel Washington and Timothee Chalamet for the prize at the March 4 ceremony.
He told ITV's This Morning: "It was surreal. To be honest, I took my top off.
"I was so hot, it was crazy. I was walking around for four hours without my top on.
"I did an indie horror film and I did it because I believe in it and it was truthful to me.
"It spoke about things that are important to me and my friends and so for it to be recognised by the people who watch it in cinemas first and then by cinephiles, it was mind blowing. I'm proud the whole film got nominated."
Kaluuya, who also stars in the new Marvel film Black Panther, said he started off as a runner on the EZ TV shopping channel.
He said: "I was 16 and I got a job and I showed up in a Marks & Spencer suit.
"They were like 'what are you doing?'. I said 'I've come to work' and they were like 'get me a tea'. So I had to get my suit jacket off."
Speaking about Black Panther, Kaluuya said: "The themes are universal, it's about family, it's about grief, it's about pain, it's about joy, everyone can identify with it. We are just telling our truth."
Asked for his advice for runners, he said: "I would say follow your gut, follow your instinct and trust the process.
"Whatever is meant to be is meant to be. I know my life in context, how many blows I've had, how many losses, they all form me, they all form character."
Black Panther recently became the first Marvel superhero film to feature on the cover of Time magazine, with a black and white photo of star Chadwick Boseman.
Selma director Ava DuVernay celebrated the choice, tweeting a photo of the cover and writing: "Happy Thursday. Take your thrones and rule the day."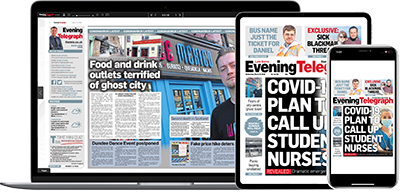 Help support quality local journalism … become a digital subscriber to the Evening Telegraph
Subscribe