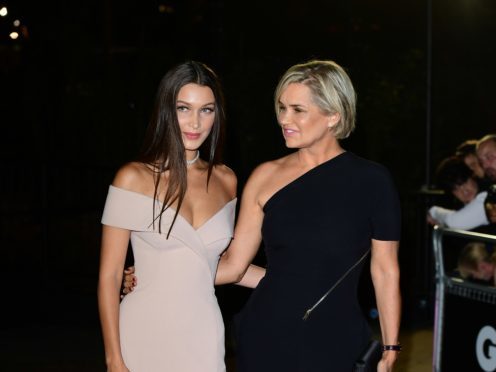 Yolanda Hadid has said she wanted her daughters Gigi and Bella to wait until they are 18 to become models because she did not want them to be judged in their younger years.
The Real Housewives of Beverly Hills star said that Gigi later thanked her for making her hold back because she would have struggled with her success at the age of 16.
Hadid, 54, told the Press Association that it was her "philosophy" to encourage her daughters to wait to become models until they were adults.
She said: "I didn't want them being judged during the most empowering, important time of a young woman's life – when you start your period, you get your boobies, it's a very… changing time in our life, that you need to be left alone.
"Like, just live life, be in your flip flops, do sports, learn to have a boyfriend, fall in love, fall out of love.
"Make or break, you have to experience life because if you're not given those life experiences, you don't have anything to give when you're in front of the camera.
"It's all about the perspective, it's all about the pulling from life experiences, and if you haven't had any life experience you don't have anything to give."
Hadid said she was "very rigid" about them not starting before the age of 18, although she said that Gigi did press her on that sometimes.
"Now four years later she's like 'thank God you gave me those two extra years to be free and to live life and to be just me, because I could have never handled this amount of success at age 16'," she added.
Gigi, 22, and Bella, 21, have enjoyed successful careers as models in recent years, and they both currently appear on the front cover of British Vogue magazine.
Hadid, who previously worked as a model before becoming a reality TV star, is now hosting her own TV series Making A Model, in which she coaches aspiring teen models to succeed on and off the catwalk.
She said: "But for the show it's different because I bring on very young girls, it's not about pushing them in the industry today, it's more about the love of the dream.
"Every young teenager has the dream to be a model, but yet they don't really understand, they have no realistic expectations, of what it is the business is or what it is they have to bring to the table, because they're still so young.
"It's a great story, because I want 14-year-olds to go 'oh yeah, I want to be a model and I want to be on the cover of Vogue and I want to be a Victoria's Secret Angel', yet you're living off of a dream everyday which might not be realistic."
– Making A Model with Yolanda Hadid airs on Lifetime at 9pm, Thursday February 8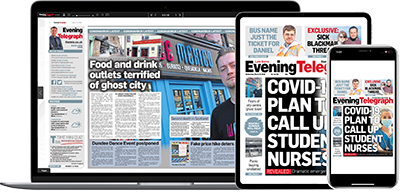 Help support quality local journalism … become a digital subscriber to the Evening Telegraph
Subscribe