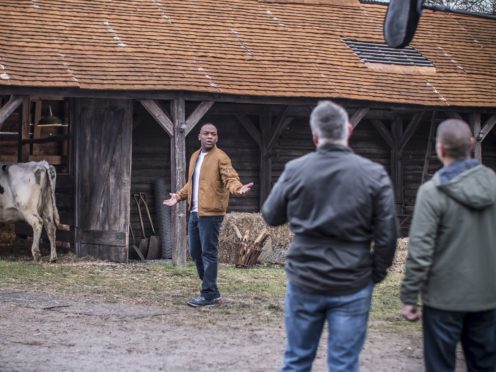 Top Gear stars Matt LeBlanc, Rory Reid and Chris Harris race through fields and down country lanes in luxury cars to buy milk for The Stig in the trailer for the new series of the motoring show.
After the helmeted star holds up an empty milk container, the trio squabble over who gets to go to get a replacement.
After they all race out the door, they survey a wide selection of parked cars before LeBlanc speeds off in a red Aston Martin V8, Harris jumps into a white Skoda rally car and Reid drives a yellow Mercedes-Benz G-Class.
The trio race past a convenience shop selling milk and a large tanker carrying it before pulling up outside a barn with their cars covered in mud.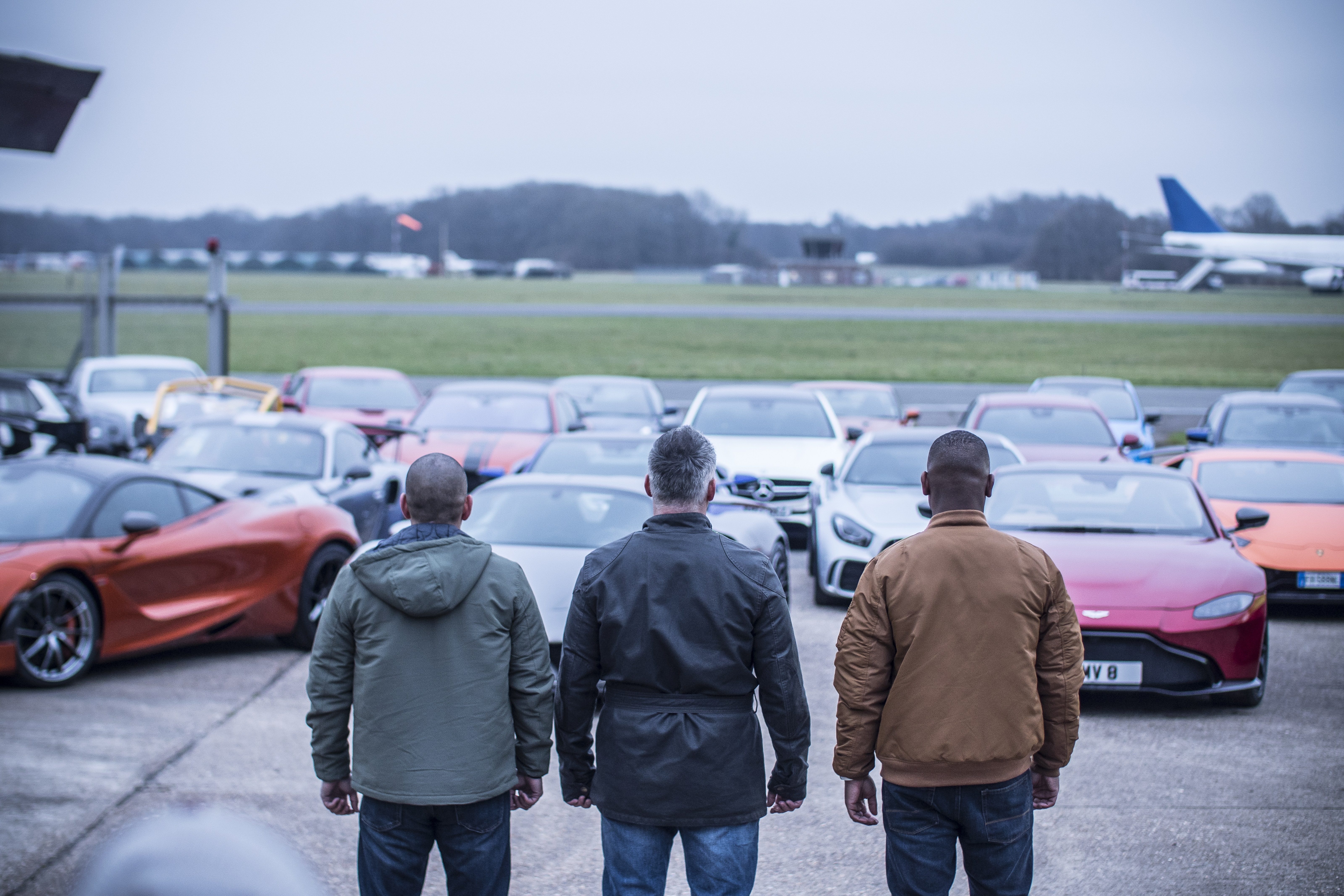 As the arrive, LeBlanc says: "Lets' get some milk," before he and Harris hang back to let Reid enter the barn alone.
The former Friends star explains: "You have the softest hands," as he leaves Reid to milk the cow alone.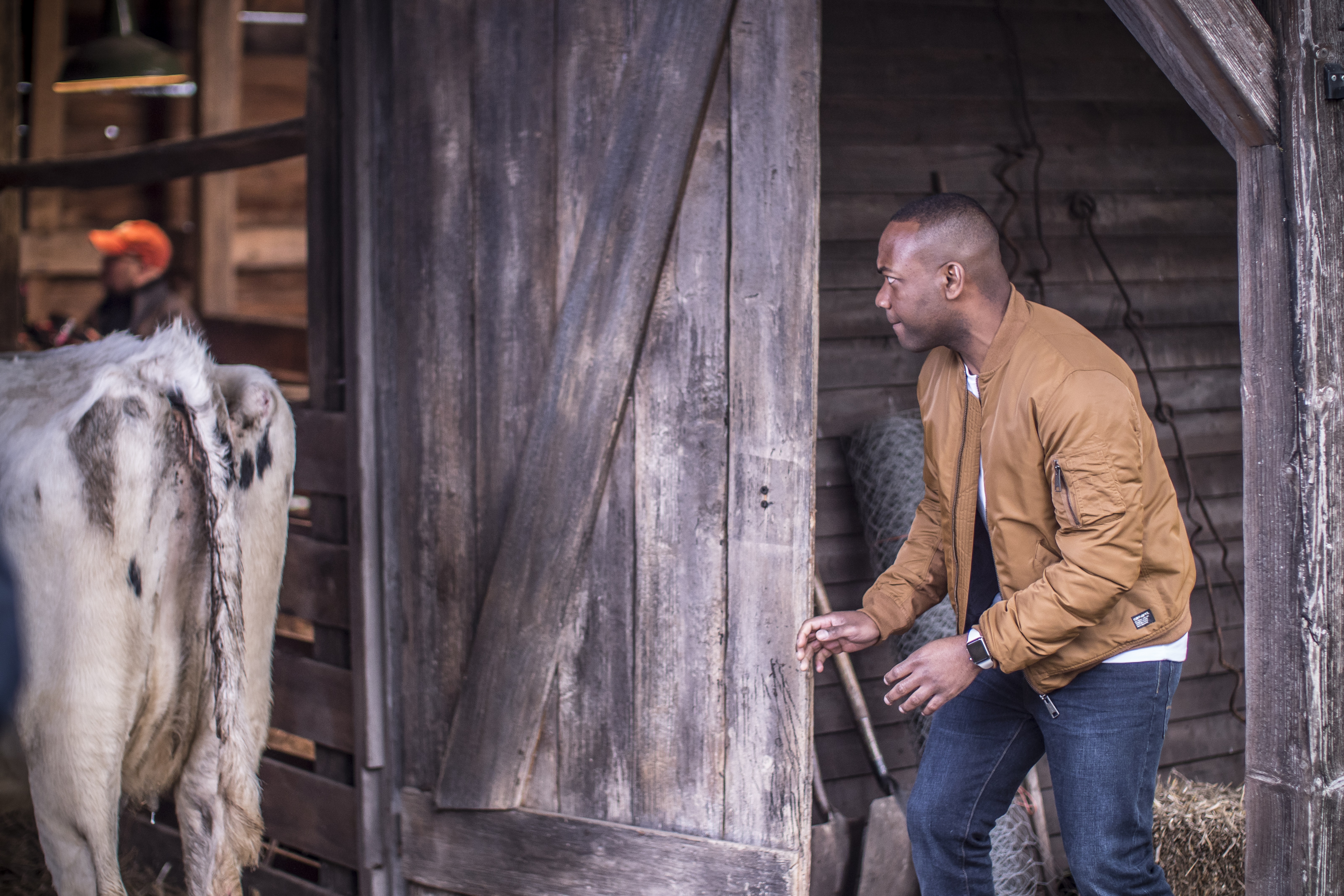 After they return to deliver the milk to The Stig, LeBlanc gleefully announces: "Uh-oh, we are out of sugar."
Top Gear returns to BBC Two at 8pm on February 25.