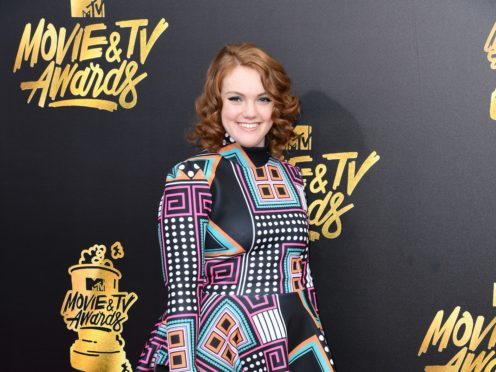 Stranger Things star Shannon Purser was told that her character did not deserve to die in the series by a plucky coffee shop employee who scribbled a message on her cup.
The actress portrayed the popular Barbara "Barb" Holland in the hit Netflix drama but was killed off in the first series, something many fans have continued to share outrage over.
One such fan appeared to be the barista at a chain of Starbucks.
Purser shared a picture of her takeaway coffee cup on Twitter which, instead of her name, read the handwritten sentiment: "Barb deserved better."
The 20-year-old screen star wrote: "Thanks guys."
Purser does not appear in the second series of Stranger Things after Barb was killed by the sci-fi horror programme's otherworldly villain, the Demogorgon.
Fans took issue with her death and how it was handled throughout the rest of the first season, prompting the #JusticeForBarb movement online.
After sharing the coffee cup message, Purser hit out at people who "hate me and want to hurt me" on Twitter, and warned against sending abuse online.
"Not gonna lie, it's been pretty difficult for me to reconcile with the fact that there are people who, without knowing me at all, just hate me and want to hurt me," she wrote.
"Everyone is certainly entitled to their opinion, but it would be cool if you'd at least not @ me if you're going to be a jerk.
"So, thank you to everyone that's been kind, seriously. It can be really overwhelming at times. I just hope that all of us will stop and think about what we're saying online.
"Would you say it to a friend, a sibling, even a random person you met irl?"