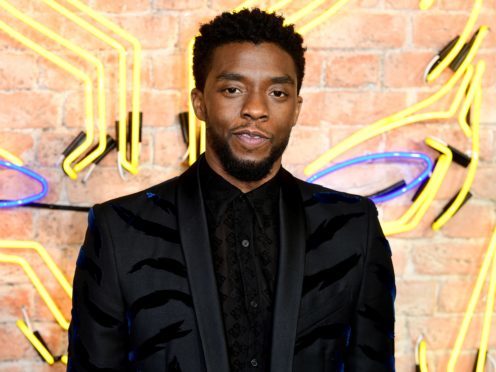 The ever-growing cinematic franchise from Marvel is welcoming its latest release with the European premiere of Black Panther in London.
Many of the predominantly black cast were in attendance at the Eventim Apollo, Hammermsith, with the film being praised for its cultural importance as well as maintaining the studio's reputation for blockbuster action.
[pa_oembed = b90053b6936181f39811e77251ea1406][pa_oembed = e45e582bce02f3e07b06f7b01e4004d0][pa_oembed = 086b52265b7b40ab442e5b04c714a5c6][pa_oembed = cf1efcb4272c325263122fed5ec54226][pa_oembed = a3f38a5e4b2b7b4a0e25e7b923883c7e][pa_oembed = 12758ed7e56570b9840244810cda6e1f][pa_oembed = 9bfa4c71d7a49ff6a53f8bcf624f7d8d][pa_oembed = b27b26805dfb47800e37e6ffea343f2d][pa_oembed = 8d14694d5ab0a1f6ae1dd08ebb874558][pa_oembed = 957db4b72fa858f4e734930e260ec84f][pa_oembed = 256b32d7f06e9d3b548a1b8998f0a232]
Black Panther opens in UK cinemas on Tuesday.