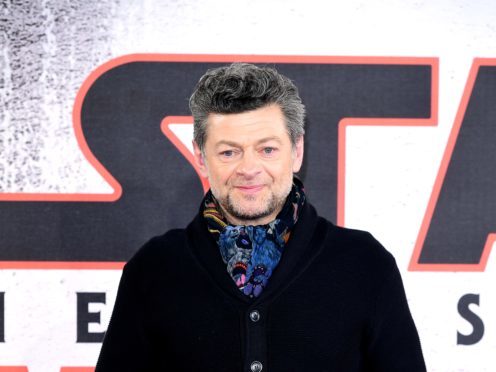 Black Panther star Andy Serkis has said that having a film with a predominantly black cast and a black director is long "overdue".
The actor also said it was the first time that the Marvel movie's director, Ryan Coogler, had directed two white actors – himself and Martin Freeman – and it showed just how long black actors have been "the minority" in film.
Serkis, 53, told Good Morning Britain: "It is overdue, and it's the right time to make it.
"If there was ever a time to make this film, it's now, and that's why I think it's resonating across the world.
"It's a groundbreaking movie and the great thing is, to have a film of this scale, this piece of grand entertainment, blockbuster material with a predominantly black cast … I mean, it just hasn't been done before."
Referring to Coogler, Serkis said: "He came up to (me and Freeman) when he directed a scene, and he said 'I've never actually directed two white actors before'.
"And it's just like, of course, we do live in a world where we've been making films for however many years and black actors have been the minority, and go through that feeling every single time."
Black Panther is set in the fictional African nation of Wakanda and stars Chadwick Boseman in the leading role of T'Challa/Black Panther along with an ensemble cast comprised of Lupita Nyong'o, Michael B Jordan, Daniel Kaluuya, Danai Gurira, Letitia Wright, Winston Duke, Angela Bassett, Forest Whitaker, Serkis and Freeman.
The film, which has so far received rave reviews from the critics, is the first Marvel production to focus on black characters from the comics.
Serkis, who plays one of the few white characters in the film, Ulysees Klaue, said Coogler had wanted to develop the villain for the new film after previously appearing in 2015 Marvel film Avengers: Age Of Ultron.
He said: "He wanted to take him into this area where he was dangerous and yet quite weirdly comedic and, like, you wanted to spend time with him but he was very threatening."
He added that, during a fight scene with Boseman, he "might have got a bit bruised".
Serkis will join his co-stars on the red carpet at the European premiere of Black Panther in London on Thursday.
Boseman, Jordan, Nyong'o, Gurira, Kaluuya, Freeman and Wright are all expected to attend.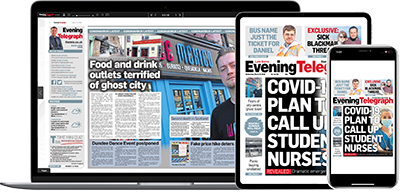 Help support quality local journalism … become a digital subscriber to the Evening Telegraph
Subscribe