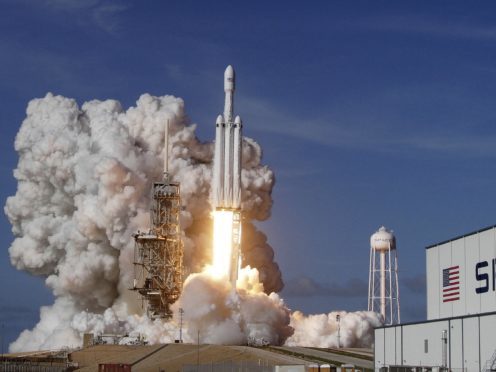 SpaceX's Falcon Heavy made history by becoming the world's most powerful rocket in operation as it blasted off from Nasa's Kennedy Space Centre carrying a red sports convertible and playing David Bowie's Space Oddity.
But Elon Musk's company has bigger plans on its cards that involve sending humans to the moon and Mars.
The American aerospace manufacturer and space transport services is one of the two companies partnering with Nasa to ferry astronauts to the International Space Station (ISS) and back.
Here are four SpaceX rivals that could potentially launch humans into space.
1. Boeing
Along with SpaceX's Dragon 2, Boeing's Starliner is scheduled to take astronauts to and from the ISS as part of Nasa's Commercial Crew Programme.
The programme is part of the US government's move to encourage private space companies to provide human transportation services to low-Earth orbit, allowing Nasa to focus on deep space missions.
An updated timetable by Nasa puts Starliner's manned test flight in November this year, a month ahead of Dragon 2.
According to US space agency, the Starliner is expected to launch on the United Launch Alliance Atlas V rocket at Cape Canaveral Air Force Station, while the Dragon 2 will lift off on SpaceX's Falcon 9 rocket.
2. Blue Origin
Blue Origin, the space company founded by Amazon's chief executive Jeff Bezos, has been testing its New Shepard suborbital rocket and space capsule at various stages of development.
In December, the company sent a mannequin (called Mannequin Skywalker) aboard the rocket to test the viability of manned spaceflight.
Funded by Bezos's e-commerce fortune, Blue Origin plans to use the New Shepard to test fly astronauts this year, and if everything goes according to plan, they could send willing customers to space in 2019.
Last month, Blue Origin successfully conducted a test-fire of the BE-4 rocket engine that is expected to power another rocket called the New Glenn, which is slated to lift off in 2020.
3. Virgin Galactic
Richard Branson's Virgin Galactic is also testing a suborbital rocket plane with the aim of bringing it into operation in the next few years.
The VSS Unity, which is the company's second SpaceShipTwo vehicle, recently completed its seventh unpowered glide flight.
The spacecraft is designed to be carried into the upper atmosphere by a specialised plane (rather than a rocket) and dropped at an altitude of about 50,000ft (15,000m), before boosting itself to suborbital space using its own rocket motor.
SpaceShipTwo, which can fit six paying customers along with two pilots, will allow passengers to experience a few minutes of weightlessness and see the curvature of Earth before gliding back down.
Tickets to ride SpaceShipTwo currently sell for $250,000 (£180,000).
4. Bigelow
While Bigelow Aerospace is not planning to send humans into low-Earth orbit, it is manufacturing inflatable space habitats for people.
The company partnered with Nasa in 2016 to attach a demo pod on to the ISS, and last year it announced that a bigger pod called the B330 could be orbiting the moon in five years, functioning autonomously as a commercial space station.
The company suggests the pod could hold around six people, billing it as a hub for "significant lunar business development".
Robert Bigelow, president of Bigelow Aerospace, said: "Our lunar depot plan is a strong complement to other plans intended to eventually put people on Mars.
"It will provide Nasa and America with an exciting and financially practical success opportunity that can be accomplished in the short term."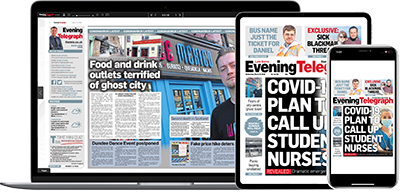 Help support quality local journalism … become a digital subscriber to the Evening Telegraph
Subscribe