Unless you have a defining feature such as being bald, having a beard or wearing glasses, it's very hard to get your bitmoji just right. However, bitmoji's latest update is here to help.
On Tuesday Snap announced Bitmoji Deluxe, a new and improved way of making your cartoon avatar. The app will now allow users to upload a selfie to help make their bitmoji as accurate as possible.
As well as making it easier to reference your face when building a bitmoji character, Snap has also added more skin tones, hairstyles, facial features and accessories to the bitmoji Deluxe avatars.
The company says it "tried to create a new bitmoji style that will help our community create bitmojis that feel even more personal" and it will be regularly updating the app to help
The changes are the biggest to the app since Snap integrated Bitmoji into Snapchat in 2016, and will be available on both iOS and Android.
Lovers of their current avatar have nothing to fear from the changes, however. Users wanting to stick to their old bitmoji can select "Bitmoji Classic" in settings; those who want a change can select "Bitmoji Deluxe".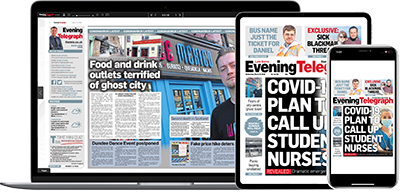 Help support quality local journalism … become a digital subscriber to the Evening Telegraph
Subscribe