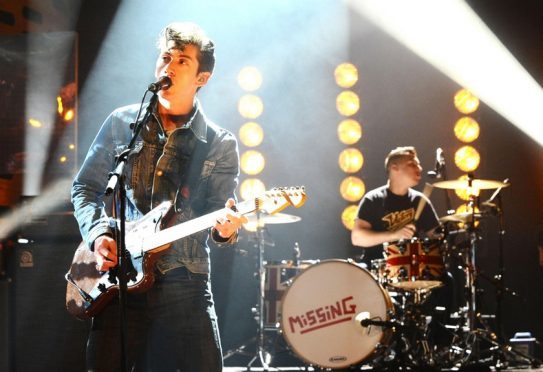 Arctic Monkeys fans have expressed their delight at the band's comeback upon the announcement of several festival dates for this year.
The Sheffield rockers, who went on hiatus in 2014, will play at a number of music events this summer, including at Scotland's TRNSMT festival.
Their stint as headliners at the Glasgow event is the band's only UK date confirmed for this year so far.
However, they will also take to the stage at a number of other festivals across Europe, including at Spain's Primavera Sound festival in June – their first gig – at the Hurricane festival in Germany in June, and at the Oya festival in Norway in August.
They were previously confirmed to be headlining at the Firefly Festival in the US in July, alongside fellow headliners Eminem, The Killers and Kendrick Lemar.
The band, fronted by Alex Turner, announced their hiatus after the release of their successful 2013 album AM and its accompanying tour, which ran until November 2014.
The new announcement of performances has further thrilled fans ahead of the indie rock band's long-awaited return, with plenty taking to Twitter to share their excitement.
As Arctic Monkeys became a trending topic in the UK, one enthused fan wrote: "ARCTIC MONKEYS ARE OFFICIALLY BACK I AM RESURRECTED."
One said: "Arctic Monkeys are back dude this makes me so happy you have no idea."
Another said, using several crying emojis: "Unbelievably happy that Arctic Monkeys are officially back."
"New Arctic Monkeys is imminent and I seriously cannot wait," one wrote, while another said that 2018 had now "reached peak status".
Many fans called for details of a new album.
"Arctic monkeys is coming back from the grave," one wrote, adding: "I'm so ready for the new album."
Another said: "Arctic Monkeys need to stop teasing and just unleash their new album now."
One joked: "Arctic Monkeys have now (technically) confirmed they're coming back, if I don't have an album before June, I will sue."
Last year, the band's bassist Nick O'Malley hinted that the band had reunited to work on a new album, which is expected to be released later this year.
He told motorcycle magazine The Ride that they had met up in September at a "secret location" and had already started recording.
He added that he hoped a new album would be out in 2018, and that "if it isn't, we've got problems".