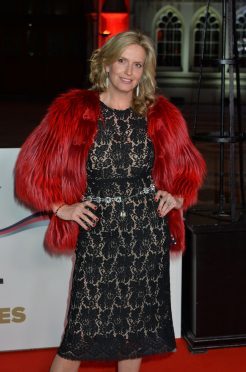 Sir Rod Stewart has previously left dog poo under his daughter's car seats if they don't clean up their dogs messes, his wife has revealed.
Model Penny Lancaster,46, lifted the lid on 73-year-old Sir Rod's parenting hack ahead of unveiling her new Family Life column for the Mail on Sunday next week.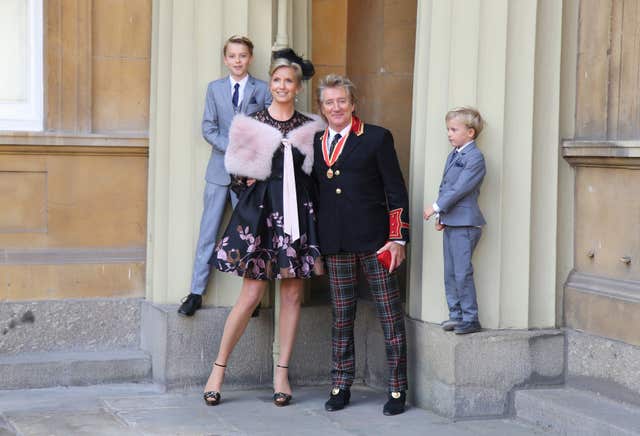 She told the publication's Life magazine: "If the girls bring their dogs into the house and they don't clean up after them, he has been known to put the poo under their car seats."
"Rod obsesses about keeping the house in order.
"The boys have an Xbox room on which he has put a lock and a cardboard sign which will say things like, 'No entry. You left the lights on' or 'You've been rude to Mummy'."
The couple, who have a 27-year age gap between them, have just celebrated their 10th wedding anniversary.
They have two sons – Alastair and Aiden – together, and Sir Rod has six other children from previous marriages and relationships.
The Maggie May singer had two children with model Rachel Hunter – Renee and Liam, and he has two children from his five-year marriage to actress Alana Stewart – Kimberly and Sean.
He also has a daughter Ruby, from his relationship with model Kelly Emberg and was reunited with his eldest daughter Sarah Streeter (who is in her early 50s and who was given up for adoption) a few years ago.
Lancaster said: "I got the best of Rod. And I am fully aware that even though I love listening to his stories of the crazy days, no relationship could really last then.
"I sometimes wish I could go back in time to the 1970s or 1980s, sit at a bar and observe him, but I'm glad our time came when it did."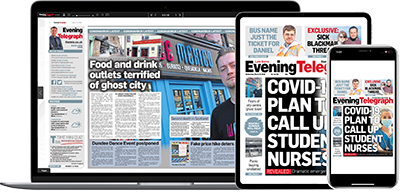 Help support quality local journalism … become a digital subscriber to the Evening Telegraph
For as little as £5.99 a month you can access all of our content, including Premium articles.
Subscribe