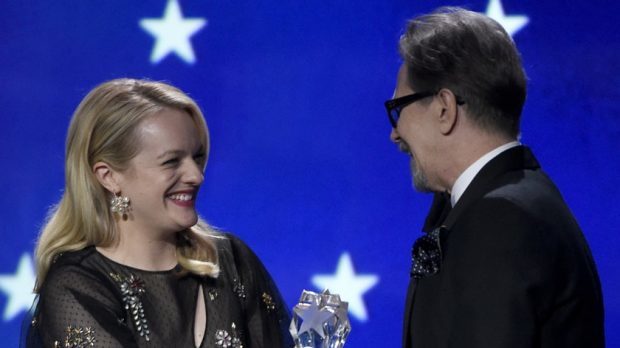 Stars kept the spotlight on the treatment of women in Hollywood during the 23rd Critics' Choice Awards, where Gary Oldman continued his success by winning best actor.
Fresh from his Golden Globe victory, Oldman triumphed for his performance of Winston Churchill in Darkest Hour during the ceremony in Santa Monica on Thursday night.
Ewan McGregor also followed his earlier success by winning best actor in a limited series for his role in Fargo.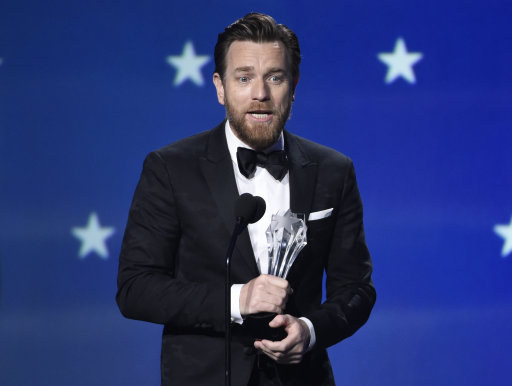 The Shape Of Water, which is led by Londoner Sally Hawkins, was the most celebrated film on the night winning four awards, including best picture and best director for Guillermo Del Toro.
Del Toro, accepting the best film accolade, brought stars Hawkins and Octavia Spencer to the stage as well as screenwriter Vanessa Taylor.
"For everyone that has been unequal in working with women, let me show you who stands here with us and made this movie possible," he said.
"Let me tell you one thing: you don't know what you're missing."
The night was not without controversy however, with best actor in a comedy going to The Disaster Artist's James Franco, hours after claims of him behaving sexually inappropriately were published.
Gal Gadot was presented with the second #SeeHer award for furthering the image of women on screen.
She celebrated the success of Patty Jenkins, her director in Wonder Woman, but pointed out there is still a dearth of women directing top movies.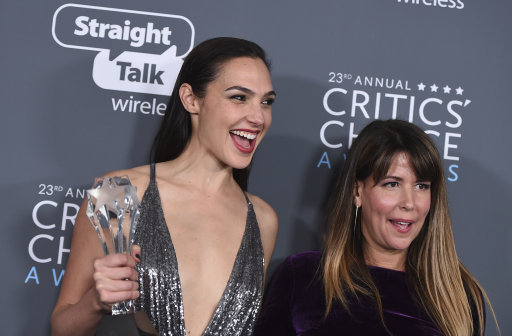 Gadot added: "In the past weeks and months we've been witnessing a movement in our industry and society and I want to share this award with all women and men who stand for what's right.
"My promise and commitment to all of you is that I will never be silenced and we will continue to band together to make strides uniting for equality."
Best actress went to Frances McDormand for Three Billboards Outside Ebbing, Missouri, while Big Little Lies found the greatest success for the TV shows, winning four awards.
These included Nicole Kidman for best actress in a limited series and Laura Dern with supporting actress.
Dern said it had been a "great privilege to be in unity" supporting the Time's Up initiative's legal defence fund, which aims to help women alleging they are victims of harassment and abuse.
Rachel Brosnahan used her acceptance speech for actress in a comedy series for The Marvellous Mrs Maisel to encourage people to donate to the fund, adding: "Let's keep this going, please."
Close behind Big Little Lies' success was The Handmaid's Tale, which won three, including best drama and best actress in a drama for Elisabeth Moss.
Host Olivia Munn and actress Niecy Nash held a mock toast to the "good-guys in Hollywood" where they thanked the men who met them in conference rooms rather than hotel rooms, casting directors who did not make derogatory remarks, and actors who were not insulting when they were turned down for drinks.
Munn joked: "Way to be regular human beings, guys – good job."
Franco did not collect his award despite organisers billing his appearance.
The announcement came after the Los Angeles Times published claims by five women that he had been sexually inappropriate.
Franco did not issue a fresh statement, but his publicist pointed towards the actor previously saying allegations made on social media following his Golden Globes victory were "not accurate".
The 23rd Critics' Choice Awards were organised by the Broadcast Film Critics Association and the Broadcast Television Journalists Association and were held in California at the Barker Hangar.