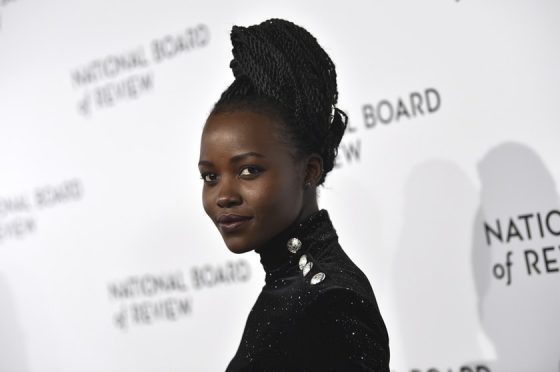 Lupita Nyong'o has shared her shock that advance tickets for her new film Black Panther sold out in 15 minutes.
The new movie, based on the superhero of the same name, is said to be in line to become one of the biggest Marvel Comics films ever as pre-sale ticket sales rocketed in the initial 24-hour sales period.
Nyong'o, who plays undercover operative Nakia in the film, posted a video on Twitter in which she told of her struggle to buy tickets for the film's opening night in February.
The video, shared a day after she filmed it on January 9, was accompanied by the caption: "@THR says @theblackpanther is @MarvelStudios best-selling movie in terms of pre-sales after JUST 24 HOURS! Don't I know it: I even tried!!!! #Throwback to a video I made last night."
In the clip, she tells fans: "So, it's January 9 and yesterday, around 10.30, the Black Panther tickets went on sale, and I put it on my social media, I was so excited.
"And then it occurred to me, I should get tickets too so that I can be there when the movie hits theatres, and I can experience it with everybody.
"Fifteen minutes later, I kid you not, 15 minutes later I was trying to purchase tickets and they are sold out. Sold out!
"It told me there was an error, and I tried again and still the same error, and every time I tried (there were) fewer seats, like there were no seats."
She added: "I was unable to buy tickets to see Black Panther on opening night. That's insane – 15 minutes! Wow."
Black Panther is set in the fictional African nation of Wakanda and stars Chadwick Boseman in the leading role of T'Challa/Black Panther along with an ensemble cast comprised of Nyong'o, Michael B Jordan, Daniel Kaluuya, Danai Gurira, Letitia Wright, Winston Duke, Angela Bassett, Forest Whitaker, Martin Freeman and Andy Serkis.
The film, directed by Ryan Coogler, is the first Marvel production to focus on black characters from the comics.
According to ticket website Fandango, Black Panther has become the biggest-selling Marvel movie ever in the first 24 hours that tickets were on sale.
It is said to have sold more advance tickets than Marvel's previous best-seller, 2016's Captain America: Civil War, giving it a good chance of becoming one of the most successful efforts in the film franchise.
Black Panther will arrive in UK cinemas on February 12.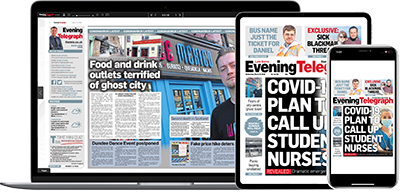 Help support quality local journalism … become a digital subscriber to the Evening Telegraph
Subscribe