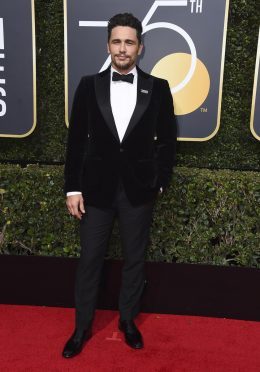 James Franco has said sexual harassment allegations against him are "not accurate".
His riposte came as an event he was due to appear at was cancelled following the claims.
The actor, who won an award for his film The Disaster Artist at the Golden Globes on Sunday while wearing a pin supporting the Time's Up movement against sexual harassment, was accused by a number of women of sexual misconduct.
Actress Ally Sheedy, who was directed by Franco in a play in 2014, referred to him and used the hashtag #MeToo, but did not make any specific claims.
Sheedy's tweets were deleted shortly after they were posted.
Actress Violet Paley and filmmaker Sarah Tither-Kaplan also accused Franco on Twitter of previous instances of sexual misconduct.
The New York Times said it was cancelling its TimesTalk event, in which Franco and his brother and co-star Dave Franco were lined up to discuss their new film, The Disaster Artist, on Wednesday.
The publication said in a statement it was cancelling the event "given the controversy surrounding recent allegations".
Franco later appeared on US chat show The Late Show with Stephen Colbert, where he was asked about the claims.
Franco said: "There were some things on Twitter, I haven't read them, I've heard about them.
"OK, first of all, I have no idea what I did to Ally Sheedy, I directed her in a play off Broadway, I had nothing but a great time with her. Total respect for her.
"I have no idea why she was upset. She took the tweet down, I don't know, I can't speak for her."
He added: "The others, look, in my life I pride myself on taking responsibility for things that I've done.
"I have to do that to maintain my wellbeing.
"I do it whenever I know that there is something wrong or needs to be changed. I make it a point to do it.
"The things that I heard that were on Twitter are not accurate, but I completely support people coming out and being able to have a voice, because they didn't have a voice for so long.
"So, I don't want to shut them down in anyway. It's, I think, a good thing and I support it."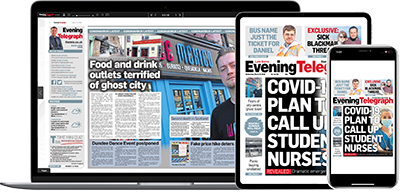 Help support quality local journalism … become a digital subscriber to the Evening Telegraph
Subscribe