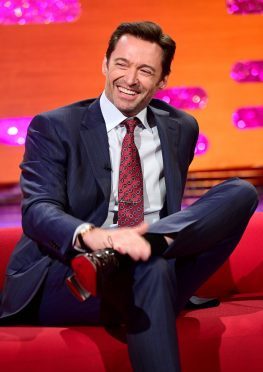 Hugh Jackman has said he burst his stitches from his skin cancer operation while preparing for his latest film.
The Hollywood star, who plays circus impressario PT Barnum in movie musical The Greatest Showman, said he performed a big number for investors against the advice of doctors.
The Australian actor has been treated numerous times for skin cancer and in February 2017 he shared a photograph on Twitter of himself with a plaster on his nose, telling his followers he had been treated for "another basal cell carcinoma".
He told The Graham Norton Show: "There was a lot riding on the final read through – there were a lot of people there with cheque books – but I'd had a skin cancer removed from my nose the day before and my surgeons said I must not on any account sing because it could rupture the 80 stitches.
"A stand in was going to sing my part, but when it came to the big final number I was so taken up by the moment that I sang my heart out.
"When I finished it was a good showbiz moment and everyone was happy but there was blood trickling down my face and I had to be re-stitched. But, it was so worth it!"
Jackman stars opposite Zac Efron in the film, and the High School Musical star said he experienced his own hazardous moment during production.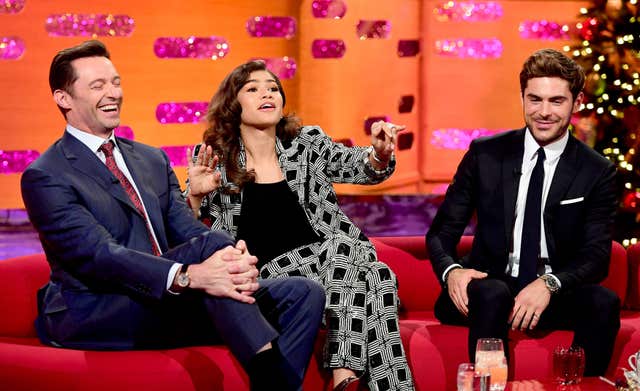 He told the show: "I cycled with him (Jackman) in London but I'm not one to ride a bike early in the morning in traffic so it turned out to be quite dangerous.
"I followed Hugh around a few cars and suddenly there was a double decker bus right in front of me. I slammed on the brakes, went under the front tyre and narrowly missed death.
"Hugh was on the other side of the road and stuck up his thumb and just said, 'You good? Let's go.'"
The Graham Norton Show is on BBC One on December 31 at 10.20pm.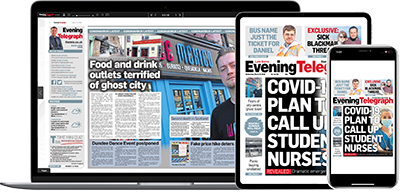 Help support quality local journalism … become a digital subscriber to the Evening Telegraph
Subscribe