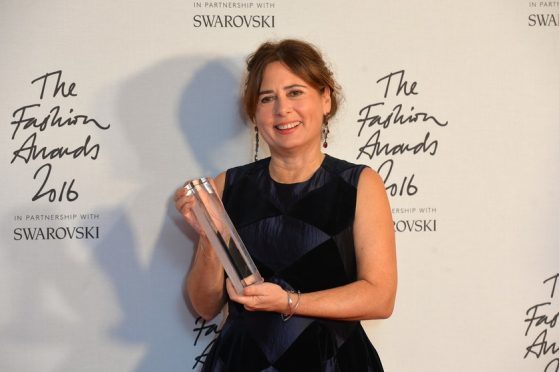 Alexandra Shulman will receive a CBE for services to fashion journalism less than a year after stepping down as British Vogue's editor.
Her upgraded honour comes after previously being awarded an OBE in 2005.
Shulman, 60, held the reins of the fashion publication for more than 25 years until she departed in June 2017.
She was the longest serving and most successful editor of British Vogue, having been cited with increasing its circulation to record levels of roughly 200,000 during her time at the helm.
Shulman, the daughter of renowned film critic Milton Shulman and writer and Vogue contributor Drusilla Beyfus, started her career in fashion journalism at Tatler magazine in 1982.
In 1990 she was made the editor of British GQ magazine, and two years later she returned to take over the top role at the women's fashion bible.
During her tenure at the fashion publication Shulman not only boosted its sales, but became known for several memorable and collectable covers, including the memorial issue featuring the late Diana, Princess of Wales, and a special-edition gold cover featuring Kate Moss's silhouette in 2000.
One of Shulman's most memorable moments was her securing of the Duchess of Cambridge for the cover of the magazine's landmark centenary edition.
The coup was televised in BBC documentary Absolutely Fashion: Inside British Vogue in 2016, although Shulman had worked her magic on an elaborate ploy to keep the deal a secret from the film's creator Richard Macer.
Shulman has long been regarded as a champion of British designers and also women, refusing to put diet-related literature in the magazine and speaking out about eating disorders within the fashion industry.
Despite her job, Shulman is not known for obsessing about her looks, and her candidness is one of her defining traits.
In August, she posted an undoctored picture of herself in a bikini on Instagram.
She once told The Guardian: "There was a newspaper piece which was kind of a round-up of all the editors of Vogue, and it was like the Russian one and the Italian one – and the description of me was 'chain-smoking 50-year-old Toyota-driving divorcee', and I thought, 'Hmm, bit too much reality, actually'. I could have done with a bit more 'cool ice‑maiden'."
As well as her illustrious career at British Vogue, rivalling her US counterpart Anna Wintour, Shulman has also written for the Sunday Telegraph and the Daily Mail, and in 2012 she published Can We Still Be Friends?, her first novel.
In 2016, when she announced she would be departing the role after 25 years, Shulman said it was a hard to decision to quit the magazine "that I love" but that she wanted to "experience a different life".
"I have edited British Vogue for 25 years almost to the day, and to have steered it during our spectacular centenary has been one of the greatest privileges," she said.
"It has been very hard to find a rational reason to leave what is unquestionably a fascinating and rewarding role, but last autumn I realised that I very much wanted to experience a different life and look forward to a future separate to Vogue."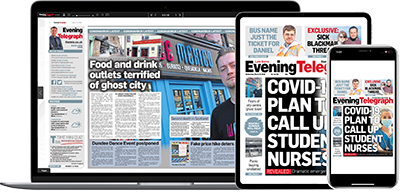 Help support quality local journalism … become a digital subscriber to the Evening Telegraph
Subscribe