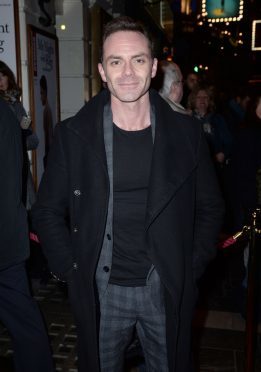 Coronation Street actor Daniel Brocklebank has said he was left "black and blue" after being locked inside a car boot for dramatic scenes in the soap, but that filming them was "a ball".
The actor's alter ego Billy Mayhew is forced to drink bottles of vodka and locked into the boot by Peter Barlow (Chris Gascoyne), after he finds out Billy was involved in the death of his twin sister Susan.
Brocklebank, 37, said he was "black and bloody blue" when they wrapped the scenes, but added: "I've never been bundled into the boot of a car before, but it was surprisingly comfortable! It was great.
"This particular storyline, predominately during my time here it's been dialogue-led performance, whereas this is much more physical."
The actor said he was in there "a couple of days", adding: "I just lay there and people would check on me occasionally and offer me a brew."
Brocklebank shot all of the scenes himself instead of using a stunt double and said he and Gascoyne had fun working through the gripping plot.
"We have had such a laugh – we have pissed ourselves laughing constantly," he said.
"It's not dark – I think it's more dramatic and emotion led.
"It's certainly not anywhere near in terms of the darkness we have seen recently with Phelan and Andy's story. It's not going anywhere in that direction."
"As dramatic as the scenes were, we had a ball shooting them," he said.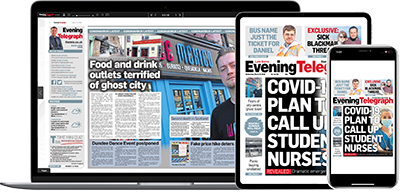 Help support quality local journalism … become a digital subscriber to the Evening Telegraph
For as little as £5.99 a month you can access all of our content, including Premium articles.
Subscribe