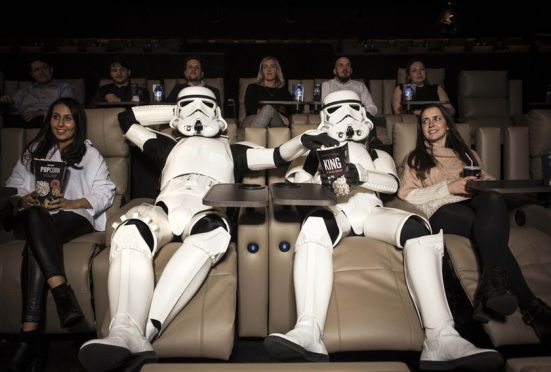 Star Wars superfans have spoken of their excitement as they attended a midnight screening of The Last Jedi.
Hundreds of filmgoers, some dressed in costume, filed into the Leicester Square Odeon cinema late on Wednesday night to be among the first to watch the movie.
They were among the thousands expected to attend such events across the country – Odeon alone are hosting more than 500 midnight screenings of The Last Jedi over 117 of their cinemas in anticipation of its popularity among fans.
John Baker, 21, told the Press Association: "I'm most excited for Luke Skywalker just because he seems to be so much more amazing than he is in the original trilogy.
"Mark Hamill just seems to have improved his acting ability and you can just see it."
Matthew Johnston, who came dressed as a First Order executioner, said: "I'm just really looking forward to this one.
"I've been definitely avoiding spoilers because I think they give too much away, I just want to see what happens."
Another fan in costume agreed, saying: "Anytime I've seen anything online I've closed down whatever I'm looking at."
The Odeon cinema chain has stocked more than 100,000 boxes of popcorn and 16,000 hotdogs across its cinemas in preparation for one of their busiest nights of the year.
The midnight screenings come after the European premiere of The Last Jedi saw the film's stars walk the red carpet.
Daisy Ridley (Rey), Mark Hamill (Luke Skywalker), Adam Driver (Kylo Ren) and John Boyega (Finn) all attended the glitzy event on Tuesday, held at London's Royal Albert Hall.
Missing from the night's proceedings was Carrie Fisher (Princess Leia), who died in 2016 aged 60 shortly after finishing her final scenes.
The Last Jedi, released on Thursday in UK cinemas, has received early positive reviews, with some critics hailing it as the "best" Star Wars film to date.
At just over two and half hours long, the eighth episode in the saga is the longest Star Wars film ever.
It will find Rey nurturing her newly-found Jedi powers under Skywalker's guidance before mounting tensions between the Resistance and the First Order see her collaborate with Leia, Finn and Poe Dameron (Oscar Isaac) for a laser-fuelled adventure.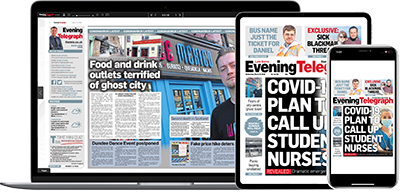 Help support quality local journalism … become a digital subscriber to the Evening Telegraph
For as little as £5.99 a month you can access all of our content, including Premium articles.
Subscribe