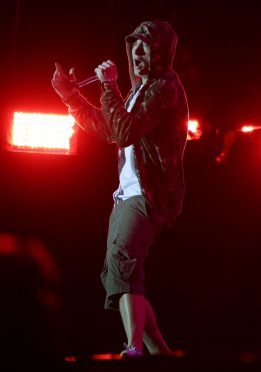 Eminem fans eagerly waiting to hear the rapper continue his rants against President Donald Trump will get some more material when the rapper drops his new record Revival on Friday.
The musician has been teasing the new music with a campaign of fake pharmaceutical adverts.
It will be his first studio album since The Marshall Mathers LP 2 in 2013 and will complete his trilogy of records following Relapse in 2009 and Recovery in 2010.
The Detroit rapper recently returned with a collaboration with Beyonce on single Walk On Water and was the musical performer on Saturday Night Live, when he performed that track along with older hits Stan and Love The Way You Lie.
It is likely the album will take on a political tone after the rapper tore into Trump during a freestyle rap called The Storm at the BET Hip Hop Awards in October.
The star attacked the president about immigration, white supremacy, his row with the National Football League (NFL), gun control, the environment, his plans for a wall on the Mexican border and corruption, describing him as "a kamikaze that'll probably cause a nuclear holocaust".
He added: "And any fan of mine who's a supporter of his/ I'm drawing in the sand a line/ You're either for or against/ And if you can't decide who you like more and you're split/ On who you should stand beside/ I'll do it for you with this," before brandishing a middle finger at the camera.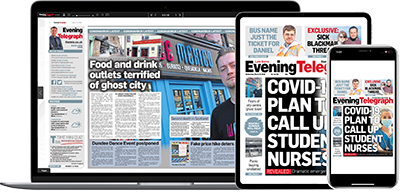 Help support quality local journalism … become a digital subscriber to the Evening Telegraph
Subscribe