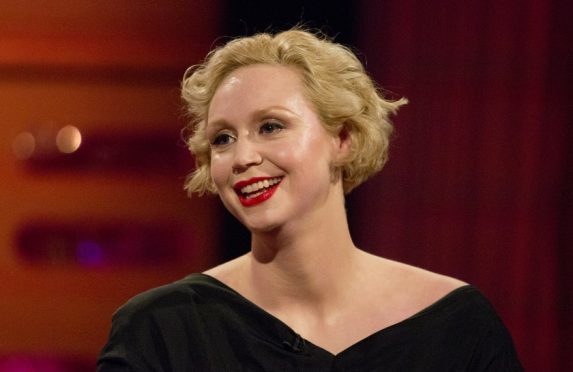 Star Wars: The Last Jedi star Gwendoline Christie has told how a fan once tried to take a picture of her on the toilet.
She said she was horrified when the over-zealous snapper stuck their camera phone under the door of her cubicle and cried "selfie".
Speaking on BBC One's The Graham Norton Show just hours after the release of the hotly anticipated film, she said: "I was once followed into a bathroom and, as I sat down in the stall, a hand with a phone came under the door and a disembodied voice said, 'Selfie'.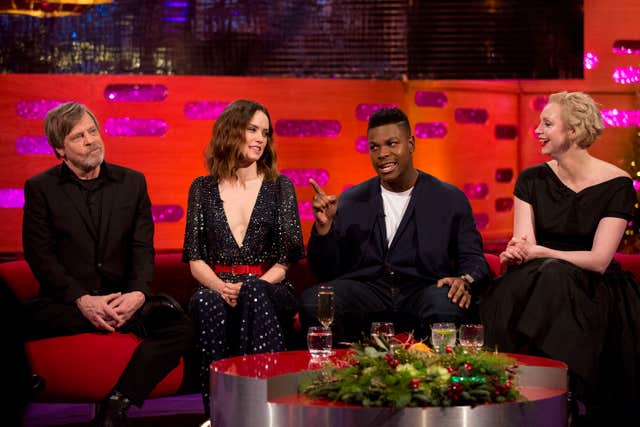 "I was horrified and replied, 'No thank you!'
"I'm really not sure what they wanted in terms of image."
Christie plays the foreboding Captain Phasma in Rian Johnson's latest instalment of the sci-fi franchise; its eighth episode overall.
She was joined on the couch by her co-stars Mark Hamill, who reprises his role as Luke Skywalker, John Boyega (Finn) and Daisy Ridley (Rey).
:: The Graham Norton Show airs on BBC One on Friday at 10.35pm.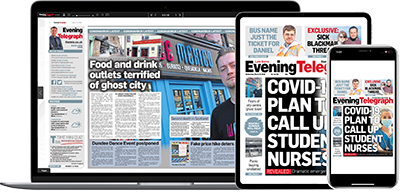 Help support quality local journalism … become a digital subscriber to the Evening Telegraph
Subscribe