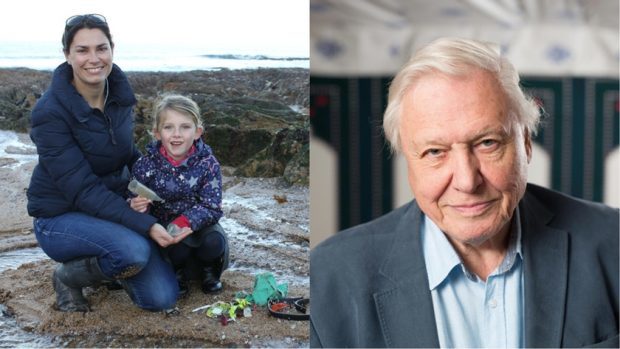 A six-year-old has received a handwritten letter from Sir David Attenborough encouraging her in her quest to protect the world's seas from harmful plastics.
Ella Turns wrote a letter to the 91-year-old broadcaster telling him of her love of his Blue Planet II series on the BBC and her local Plastic Clever campaign – an initiative she formed with her mother Anna in September to reform plastic use in her area of Salcombe, Devon.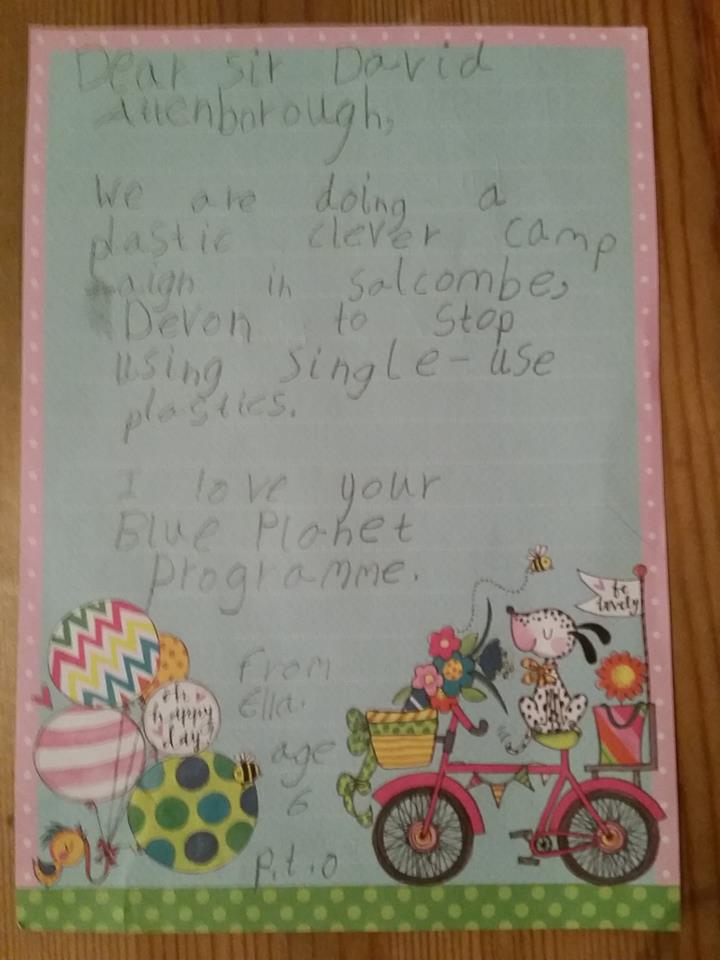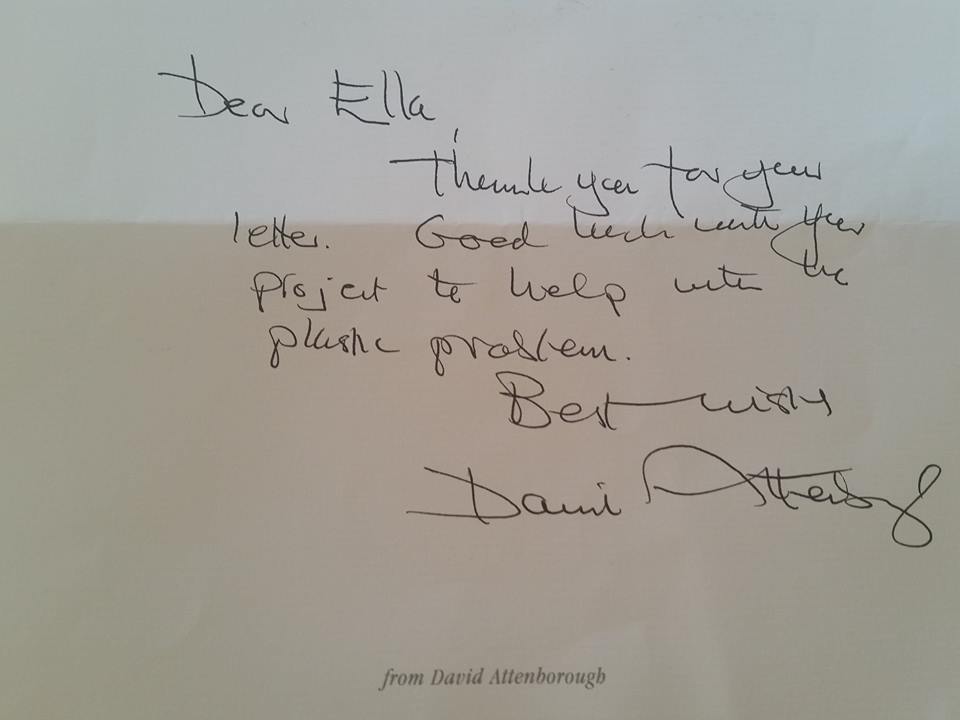 "Thank you for your letter," wrote Sir David in reply. "Good luck with your project to help with the plastic problem."
Anna, 37, told the Press Association Ella was surprised by Sir David's swift response – with just over a week between the two letters – and plans to frame the letter on her bedroom wall.
Ella's initiative calls for individuals and businesses to cut down on single-use plastics – such as carrier bags, straws and drinks bottles.
"Animals and fish that eat microplastics (these are much smaller than my fingernail) can die, and eventually microplastics could even end up on our dinner plates," Ella said. "To protect the ocean, people can use metal straws, paper or cloth bags, and reusable coffee cups."
Eight million tonnes of plastic is dumped into the sea every year, and there are concerns that more than a million birds and 100,000 sea mammals and turtles die each year from eating and getting tangled in plastic waste.
Ella said she wants to become a scientist when she grows up to help protect the oceans and called for people to be more "sensible" about their use of plastic and to "look after our planet".
"We should all ask the prime minister in charge to ban some single-use plastics," she said. "I would feel really sad if the ocean wasn't looked after – dolphins are my favourite animal and I'd feel awful if they disappeared."
Ella's mother Anna, who is a journalist specialising in sustainability, said their campaign is all about encouragement.
"So far we have awarded a dozen local businesses with Plastic Clever awards as part of the national Kids Against Plastic campaign," she said.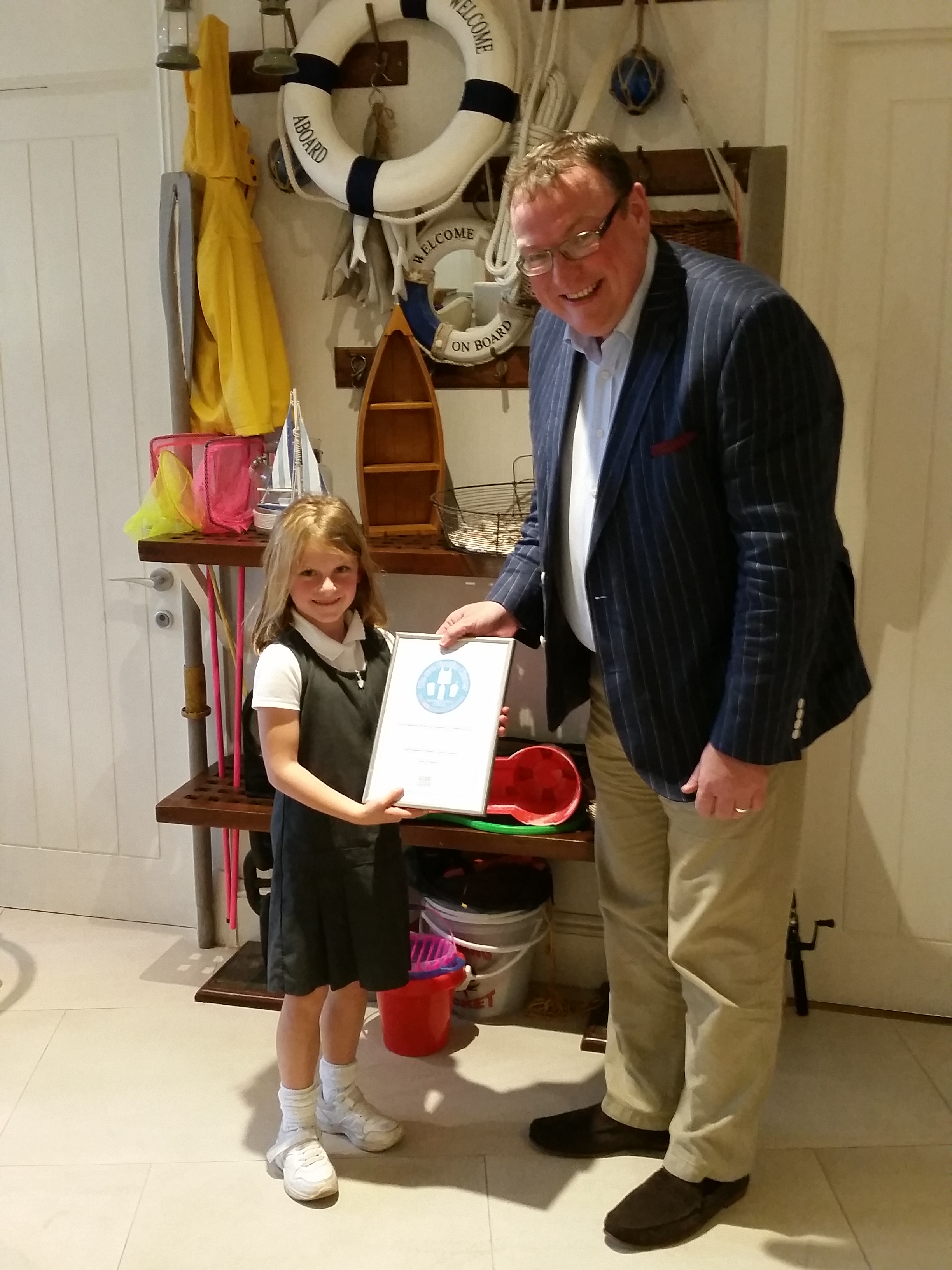 "The more people become aware of the need to act now, the sooner we can reduce marine plastics in and around our local estuary and beyond," said Anna.
Ella and Anna's initiative echoes Sir David's call to protect the world's oceans in Blue Planet II – where he told viewers the "future of humanity, and indeed all life on Earth, now depends on us".