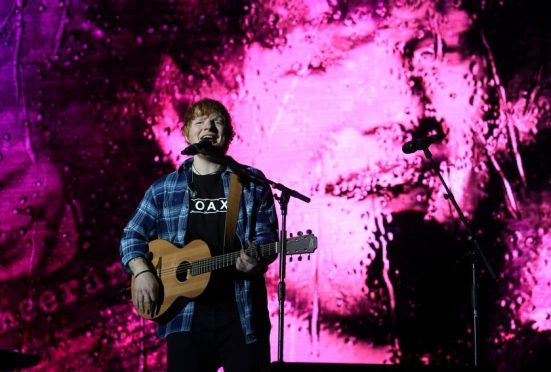 Ed Sheeran has teased fans with a first glimpse of his collaboration with Eminem – by posting a photograph of the duo together in a music studio.
Sheeran will feature on a track called River on Eminem's new album Revival, which will be released on Friday.
Alongside the photograph posted on his Instagram account to his 17 million followers, Sheeran wrote: "River with Eminem out friday x".
Last week, Sheeran said working with the 8 Mile star was a "secret he had to hold on to for a long time".
Writing on Instagram, he said: "I did a song with Eminem for his new album Revival, which is out on the 15th of December.
"He is one of the reasons I started writing songs, and was such a pleasure to work with him. The song is called River, hope you like it. Yay x".
Sheeran was also awarded an MBE for his services to music and his charity work by the Prince of Wales at Buckingham Palace last week.
Talking about his collaboration with Eminem as he received his accolade, he told Press Association: "He was someone I obviously grew up listening to and have a huge amount of respect for.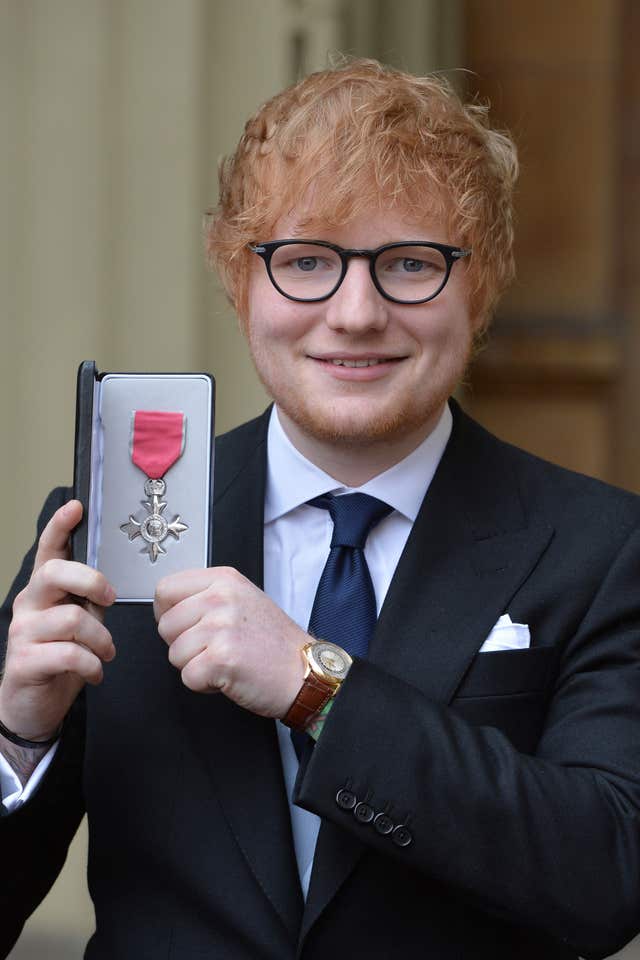 "But he's such a sweet nice guy, really friendly, proper family man, very musical. I really enjoyed my time with him."
The Perfect singer has previously spoken of his admiration for rapper Eminem, whose real name is Marshall Mathers III.
During an interview for BBC Radio 4's Desert Island Discs, Sheeran revealed how rapping to Eminem's music as a young boy helped him overcome his stammer.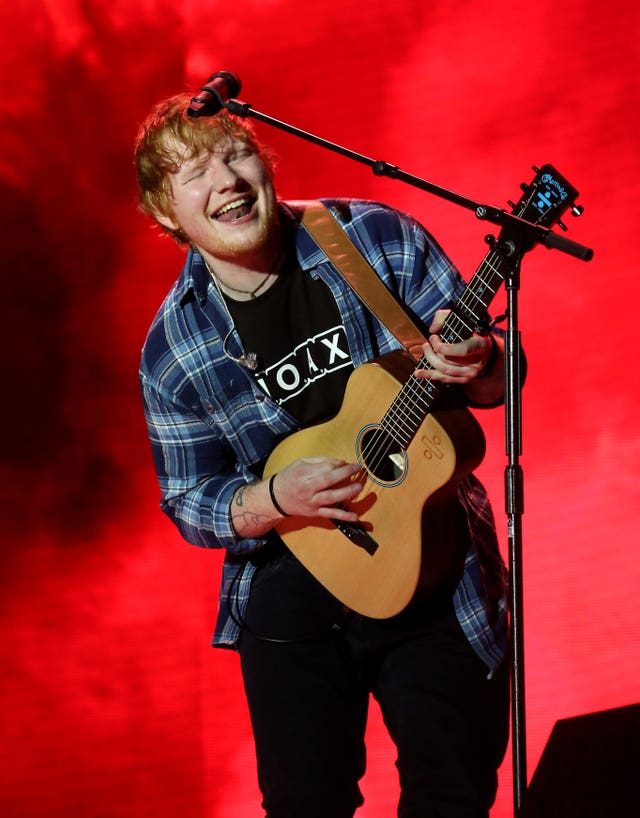 He told Kirsty Young he had learnt one of Eminem's albums "back to back" after his uncle gave it to him as a gift, aged nine, adding: "He (Eminem) raps at such a fast pace that my stammer would go and weirdly enough that was the speech therapy that cured me".
He added that it wasn't just Eminem's music that had helped but "it was through Eminem you discover Dr Dre and Tupac (Shakur) and then you go on from there, but just learning rap music in general stopped me from stuttering."
Singer-songwriter Eminem was recently interviewed by Sir Elton John for a feature in Interview magazine where he spoke about Revival.
He said the new album is a "reflection of where I'm at right now, but also I feel like what I tried to do was diversify. I've tried to make a little something for everyone."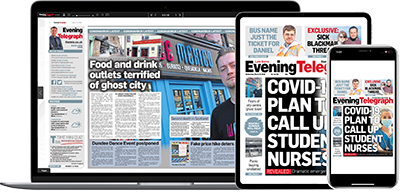 Help support quality local journalism … become a digital subscriber to the Evening Telegraph
Subscribe