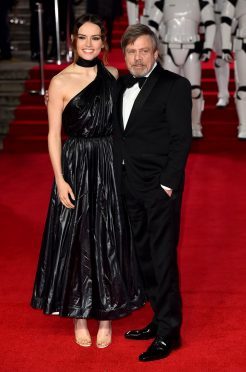 Star Wars actor Mark Hamill has thanked fans of the franchise for helping him come to terms with the death of his "one-of-a-kind" co-star Carrie Fisher.
The pair – who played brother and sister duo Luke Skywalker and Princess Leia Organa in the original 1970s and 1980s trilogy – reprised their characters in latest instalment Star Wars: The Last Jedi.
Fisher died at the age of 60 last December after already beginning filming.
Speaking almost a year later at the film's European premiere at London's Royal Albert Hall on Tuesday, Hamill told presenter Edith Bowman: "We'll never replace her and it's comforting because, even though it's hard and I don't know that I've come to terms with this yet, you're all helping me get through it because, if you didn't know her personally, she felt like family.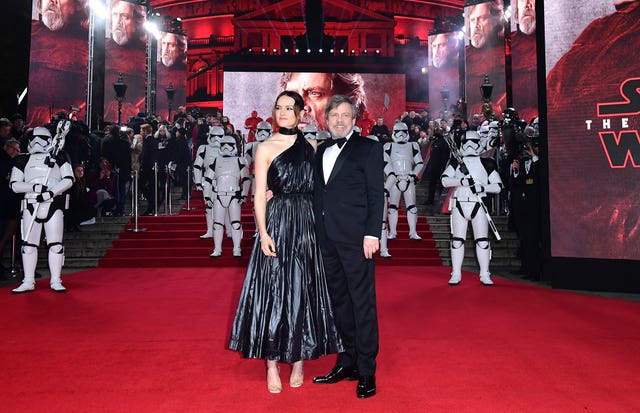 "So, everywhere I go people are helping me deal with it. I shouldn't be upset she's not around, I should be grateful for all the time I had with her.
"She was hilarious, adorable, as tough as she acted she had a vulnerability; I criticised her all the time but if anyone else did I'd get my back up and say 'Don't you do that'.
"She was so much fun. You're going to love her tonight, she's great in the film."
A number of key cast members also shared their fond memories of Fisher and praised her impact on the Star Wars legacy.
John Boyega, who plays Finn in Rian Johnson's sequel – marking the 40th anniversary of the series – said: "Family, I think that's the biggest thing, especially in terms of our late, great Carrie Fisher.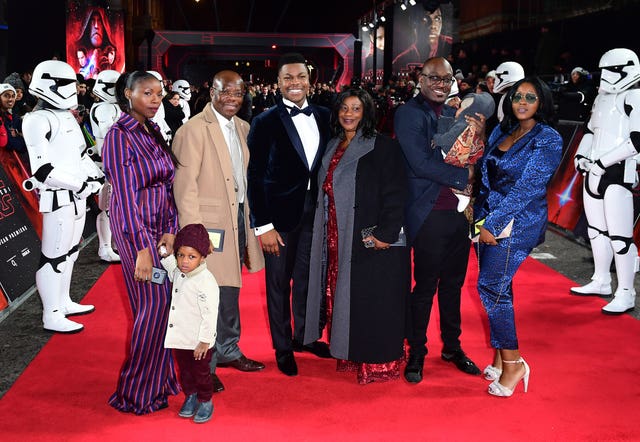 "It's coming up to a year (since her death) and it's strange to see how it goes … I'm in something that will last a lifetime. I will pass away, everyone will, it's crazy to see the fans will always appreciate what you've done."
Gwendoline Christie, who portrays chilling Captain Phasma, said: "(Star Wars) has been woven into my life since I was six years old and I first saw a Star Wars movie.
"I loved Princess Leia, I truly did. I remember thinking, 'she's not like the other women I see in my films, she's really smart, she's really bold'…"
"Laura Dern said this amazing thing about Carrie Fisher; she said she lived without shame and she is a bold woman that really showed us how to live."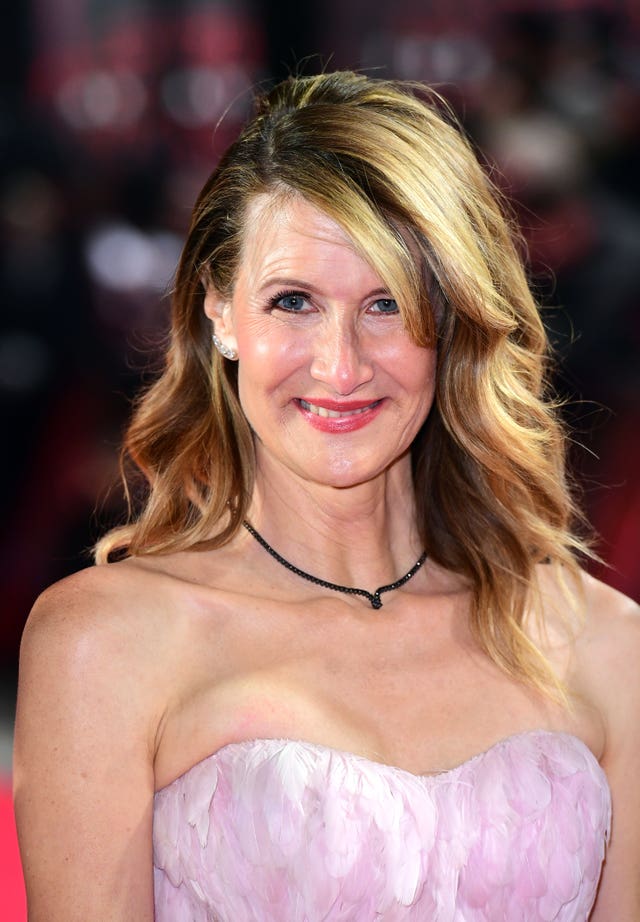 Dern, who also braved the bracing December air on the red carpet to mark her role as Vice Admiral Amilyn Holdo, added: "Carrie Fisher (gave) us the greatest gift of Princess Leia and to be able to have all of these other amazing women and to feel like now a tribe has been built of powerful, complicated, diverse, irreverent, deep female characters is just gorgeous."
Veteran C-3PO star Anthony Daniels said he had "sweet memories" of "her royal highness" while Domhnall Gleeson said she would be "missed" and that the latest film provided an "amazing tribute to her talent".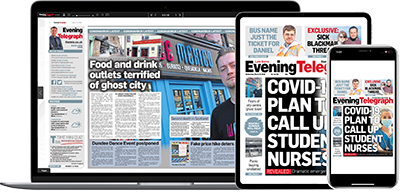 Help support quality local journalism … become a digital subscriber to the Evening Telegraph
Subscribe