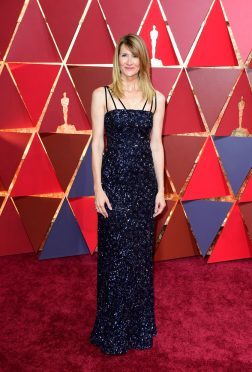 Knowing you're not alone can change the world, Big Little Lies star Laura Dern has said.
The actress, who will be seen next in Star Wars: The Last Jedi as Vice Admiral Amilyn Holdo, praised those who have come forward to make allegations of sexual harassment or assault against powerful men in Hollywood.
Speaking as she promoted the eagerly anticipated Star Wars film in Los Angeles, she told the Press Association: "I think we are noticing change every day in a country that needs it desperately in a world that needs it desperately.
"So everything, whether it's this film or the climate that is occurring around people being brave enough to come forward against abuse of power of any kind, is an extraordinary reminder that voice and knowing you're not alone can change the world."
Dern's Big Little Lies co-star Reese Witherspoon is among the high-profile actresses to come forward to say they have experienced abuse.
The Legally Blonde star said she was sexually assaulted by an unnamed director when she was 16.
A slew of other actresses, including Angelina Jolie, Gwyneth Paltrow, Rose McGowan and Kate Beckinsale, have made allegations of harassment and assault against producer Harvey Weinstein, while others have alleged they were assaulted by director James Toback.
Allegations have also been made against other high-profile men including Kevin Spacey, Gossip Girl star Ed Westwick, director Brett Ratner and US TV star Matt Lauer.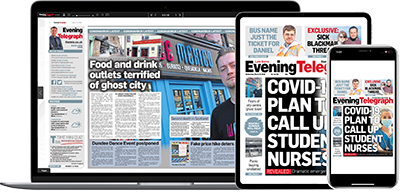 Help support quality local journalism … become a digital subscriber to the Evening Telegraph
Subscribe