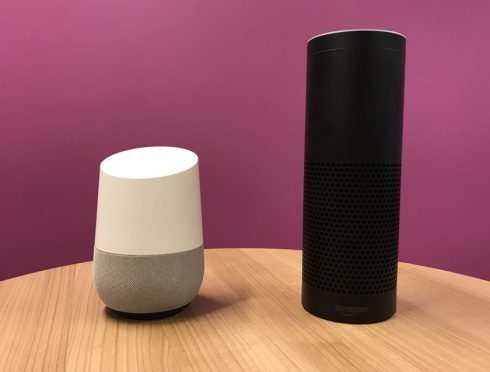 No area of technology has grown more in 2017 than the smart home.
Driven by artificially intelligent hubs at the centre – most notably the Amazon Echo or Google Home – using voice commands to control different parts of the home is now all the rage.
Such has been the rise of the smart home this year that not only are you likely to be considering getting one of its many linked gadgets for yourself, but also your loved ones.
To help decide where to begin and what suits your home, here's the definitive guide to the best smart home products around.
The ecosystems and hubs
Right now, there are two hubs around which it's best to build your smart home.
They are the Amazon Echo and Google Home. Powered by Alexa and Google Assistant respectively, both offer a robust range of support for other devices that can then be controlled via the hub.
Amazon Echo (£89.99)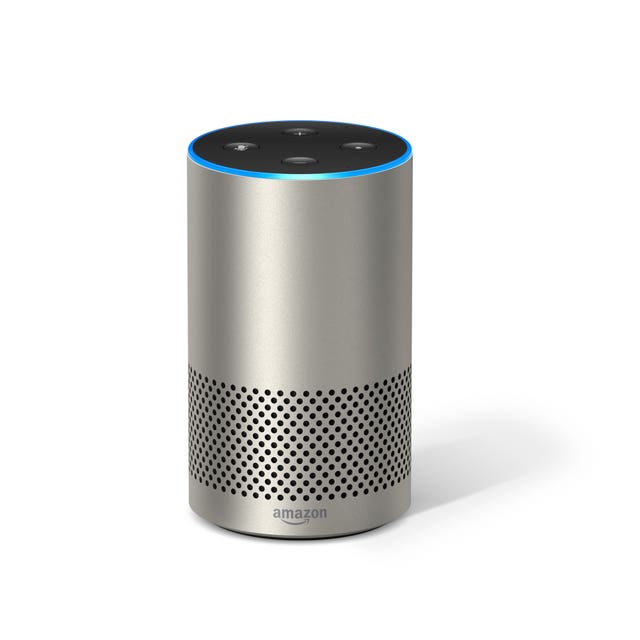 The second-generation Echo is shorter than its predecessor and comes in a range of new finishes, giving the option to cater the device more towards your own home style. The most notable improvement beyond the hardware is probably the enhanced audio – which is now much better than the Google Home.
Using the wake word "Alexa", users can get the latest news, weather and travel information, listen to music from linked streaming service accounts and control smart light bulbs and other smart home appliances within range. This is the core of the Echo experience and it remains the same in this second-generation device.
But, it's also had a significant price drop, one that undercuts the Home by nearly £40.
Amazon even has a compact, budget option in the form of the Echo Dot, which for £49.99 is a much smaller version of the Echo.
Obviously the speaker is much lower quality, but it is worth noting that you can use a physical cable connection to plug the Dot into your home stereo system and use that as its speakers.
This is the entry-level Echo for smart home newcomers.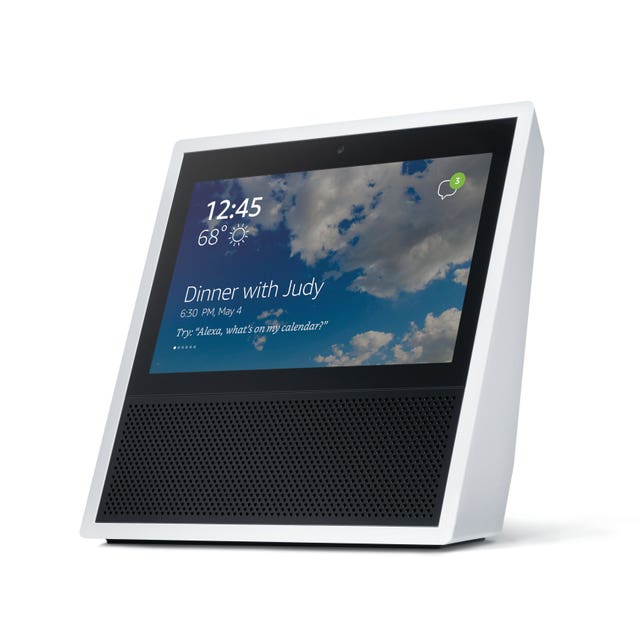 But Amazon isn't done there, it has also recently introduced the Echo Show – this does everything the Echo already does, but with the addition of a video display for more information and entertainment. Naturally it also means an increased price tag of £199.99.
Then there's the tech giant's smart home enthusiast product – the Echo Plus. This comes in the form factor of the first generation tall Echo tower, but it's been boosted by a built-in smart home hub, which automatically scans nearby for other compatible smart home products and links with them instantly.
Great for those who already have a patchwork of products but no central link, and also for those keen to start building and add to their smart home. The Echo Plus comes in at £139.99 and is the Echo to go for if you're shopping for a real techie.
Google Home (£129)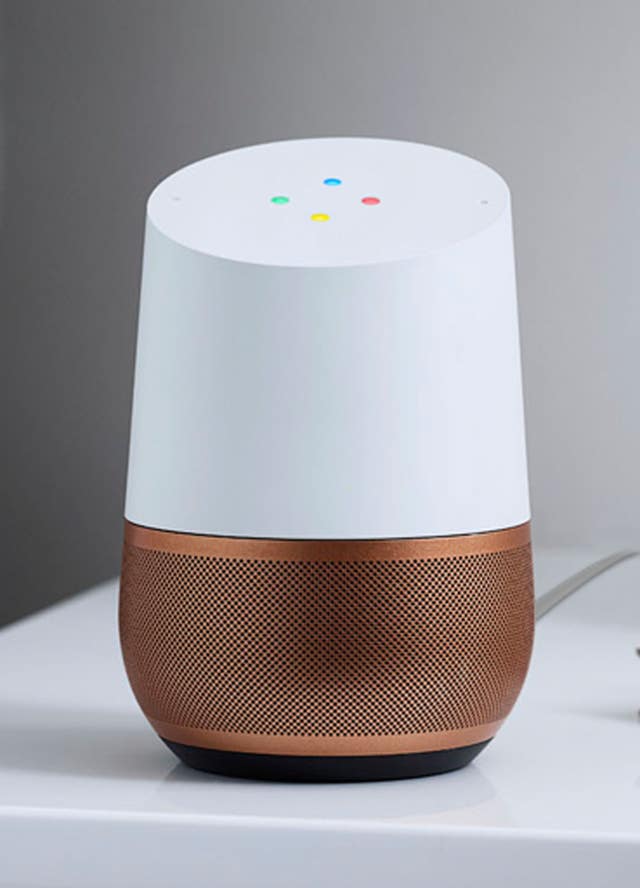 On the other side of the aisle is the Google Home. Even with Amazon's Echo redesign, there is still a strong case for Home being the best looking of the hubs.
With Google Assistant at its core, it is also the stronger option when it comes to general queries, questions and trivia – with Google's entire search engine to call on.
The Home too can play music from linked streaming service accounts, and in general the experience of asking for TV shows to be played on a Chromecast-connected TV is far smoother than Amazon's own experience, which requires an Alexa-powered Fire TV, which is technically a separate device in the smart home chain.
The Google Home family is thinner on the ground in terms of product family, but it does crucially have a compact, entry-level device of its own.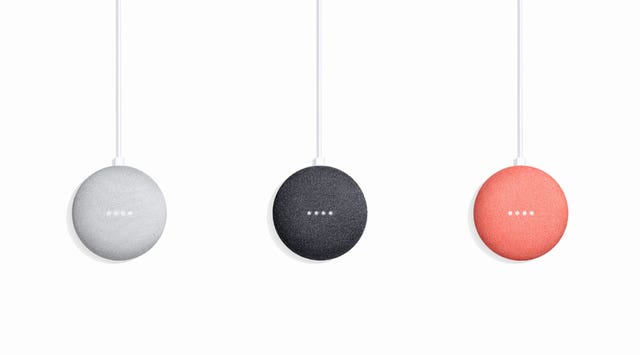 The donut-shaped Home Mini (£49) has a fabric top and built-in LED to indicate when it hears the "OK, Google" voice prompt.
Google also has its excellent Google WiFi system (£129), which uses small hubs to expand the WiFi reception around your home. It also adds the ability to cut off WiFi in parts of the house at certain times – to get kids off the internet, for example.
So, which way to go? Right now, the Amazon Echo is the more complete overall smart home experience thanks to the Alexa app and thousands of additional skills it offers users. It's able to do more in essence.
However, Google Home has stronger and more powerful AI at its core with Google Assistant. Basic queries are more quickly answered because it can call on Google Search, and thanks to Google's wide suite of services including Gmail, Calendar and beyond, Home is able to more quickly tell you things about your day.
For style, smart home substance and better sound quality, go for an Echo, but if you want organisation and a stronger AI, go for Google Home.
The accessories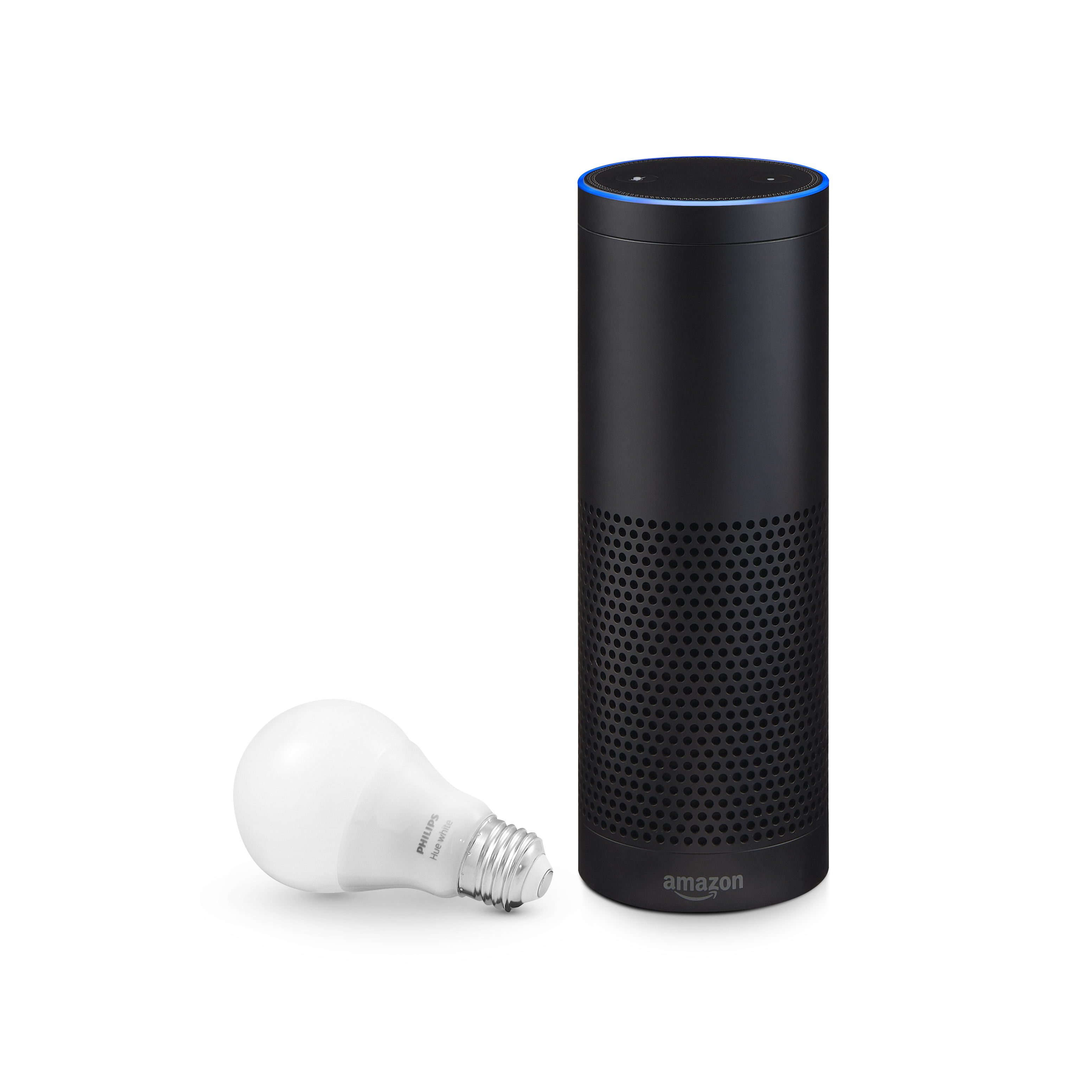 Having chosen your hub, it's good to get some accessories involved to get your smart home moving. Depending on if you've gone for an Echo or a Home, be sure to start with an accompanying TV system. Amazon has its Fire TV Stick with Alexa Voice Remote (£39.99).
While Google has Chromecast (£30) – though check your TV doesn't already have it built in as some modern units do.
Beyond that, a good place to start when building a smart home is with light bulbs. Either Philips Hue or Lifx are the best place to start here, with both offering bulbs that can be programmed to show a range of light and be set to different moods and atmospheres with your voice.
Smart plugs too are good for early trials of smart home technology – TP-Link plugs make devices compatible with both Alexa and Google Assistant, and can turn power on and off with a voice command.
At this time of year they can also be used if you want to make something of an impression when turning the Christmas lights on and off.
From here you can expand as you see fit, smart thermostat, lighting and blind systems are all becoming more accessible, as are camera and home security systems.
But to get started, either in your own home or a loved one's, you're now in possession of everything you need to know.