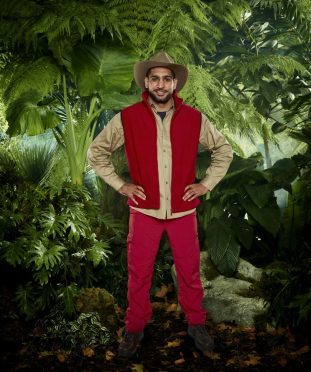 Amir Khan has become the seventh star to be eliminated from I'm A Celebrity… Get Me Out Of Here!, meaning he has just missed out on a place in the final four.
The boxer, who lasted 22 days in the jungle, told his campmates as he left: "I've had a lovely time with you guys, you lot are amazing."
However, as he sat down for a post-show interview with hosts Ant and Dec, Khan addressed the now-infamous strawberry incident, during which he and comic Iain Lee scoffed down strawberries and cream without giving any to their fellow contestants.
After admitting what they had done, Khan had allowed Lee to take the heat from the others in the jungle, and the fallout continued for days.
Asked by Ant and Dec why he allowed everyone to think it was Lee's idea when it was actually his, Khan said: "I was scared!"
He added: "Iain, when he came into camp, he didn't have the best reputation, the way he acted and split the camp up, so they would never have expected me to ever do that.
"But I put my hand up, I did do it. But Iain provoked me to do it, he pushed me to do it."
Khan said he did feel "guilty" for that, but that he fixed it by telling the other campers the strawberries and cream were not tasty.
He said he did not feel that he, Jamie Lomas and Dennis Wise had given Lee a hard time because the comedian had "eaten the strawberries as well" but admitted that Lee did "suffer a little bit more than me".
Khan, who left the jungle a day after his 31st birthday, said that the jungle experience was "a lot harder" than he had imagined.
"When I came face to face with animals, I was like, this wasn't in the contract!" he joked.
The sportsman said he enjoyed bonding with the other celebrities and not having his phone on him.
He said: "Normally when we have dinner we're always on our phones, we never communicate – it's the first time I've communicated with people while having dinner."
Khan revealed he is backing Hollyoaks star Lomas to win the programme, who remains in the jungle along with Lee, Georgia Toffolo and Jennie McAlpine.
Earlier in the episode, Toffolo proved she had a strong stomach and stamina as she completed the disgusting Toxic Trauma task with Lomas.
She had hit out at being given the "stereotypical stuff because I'm a girl" in tasks, and went on to do well in the tricky bushtucker trial.
She fumed in the Bush Telegraph: "Nothing really annoys me apart from when the boys automatically assume that just because they are bigger than me that they are automatically stronger than me and more capable of doing trials.
"Yes I am quite small but it doesn't mean to say I am less mighty. It really grinds my gears!
"Not to mention, if it does get down to biology and strength I do the washing up, the wood and the water three times a day… do you know what boys, I can do this.
"It shouldn't ever be unequal in here and I don't think muscles transpire to stars, I've come back with full houses and busted a gut for everyone and I'm not that big."
During Toxic Trauma, she had to get as much slime, offal and fish guts as possible out of barrels – filled with jungle critters – and down a pipe into a waste disposal tank, in which Lomas was standing.
Toffolo scored four out of the five possible stars for the task, much to the delight of her campmates.
McAlpine praised her as "one tough cookie, a strong woman".
:: I'm A Celebrity… Get Me Out Of Here! airs at 8.20pm on Saturday on ITV.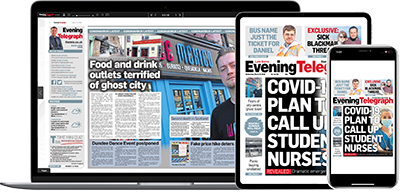 Help support quality local journalism … become a digital subscriber to the Evening Telegraph
Subscribe