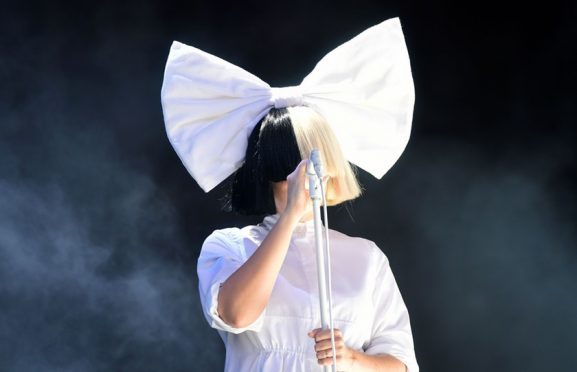 Sia has said she will halt her working relationship with teenage dancer Maddie Ziegler if the youngster ever wants it to stop, while defending her choice to use her as her muse.
The Australian singer-songwriter, 41, has featured 15-year-old dance prodigy Ziegler in six of her music videos, and the dancer has just accompanied the elusive musician on her tour in Australia and New Zealand.
Ziegler acts as the face of the star, her on-stage and on-screen conduit of emotion, as Sia – who has said she does not want to be famous – prefers to cover her face with a wig when performing.
Sia has said that she asks herself "often" if it is right to work with Ziegler, and that she checks in with her "weekly about whether she wants this, and assure her if she ever wants it to stop it stops".
She added, on Twitter: "It's a conversation we should all be having. Not just myself but all directors, stage parents and agents with their children, clients, charges."
Responding to an article in The Guardian which questioned whether it is right to put Ziegler in the spotlight while shying away from it herself, Sia said: "Maddie was already famous when I discovered her, but I have certainly expanded her exposure and feel responsible for that."
"I feel very protective of her and my goal is to empower her in whatever choices she makes. Some would argue a teenager can't or shouldn't be charged with making sound choices for themselves and so I do try to choose the best for her always.
"But I think this is an important conversation."
Sia continued: "What I learned from Maddie is that fame affects her differently than how it affected me.
"I can only trust that she is telling me the truth. If that changes, we stop."
Ziegler rose to fame on US reality TV series Dance Moms in 2011, and it was this programme that caught Sia's attention and prompted her to use the then 11-year-old in her 2014 music video for Chandelier.
Ziegler has since gone on to appear in a number of Sia's other music videos, including Elastic Heart and Cheap Thrills.
In 2013, Sia said that "if anyone besides famous people knew what it was like to be a famous person, they would never want to be famous".