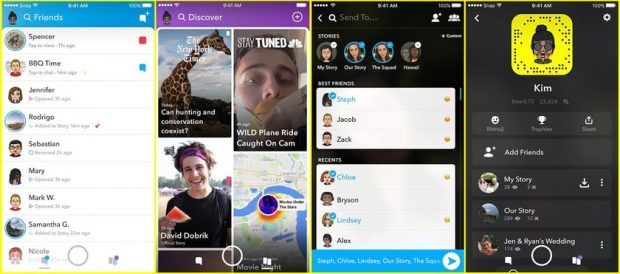 Snapchat is rolling out a redesign which aims to draw a more distinct line between your friends' Stories and those of publishers.
Editorial content from media companies will now appear in a revamped Discover page alongside Stories from "creators" on the right of the app.
Content from friends – including all their Stories and your chats – will live in one place on the left side of the app, and will be organised by who and what you engage with most.
The public discourse around "fake news" appears to have played at least a minor role in the app's redesign.
"Until now, social media has always mixed photos and videos from your friends with content from publishers and creators," a Snap spokesman said.
"While blurring the lines between professional content creators and your friends has been an interesting internet experiment, it has also produced some strange side-effects (like fake news) and made us feel like we have to perform for our friends rather than just express ourselves."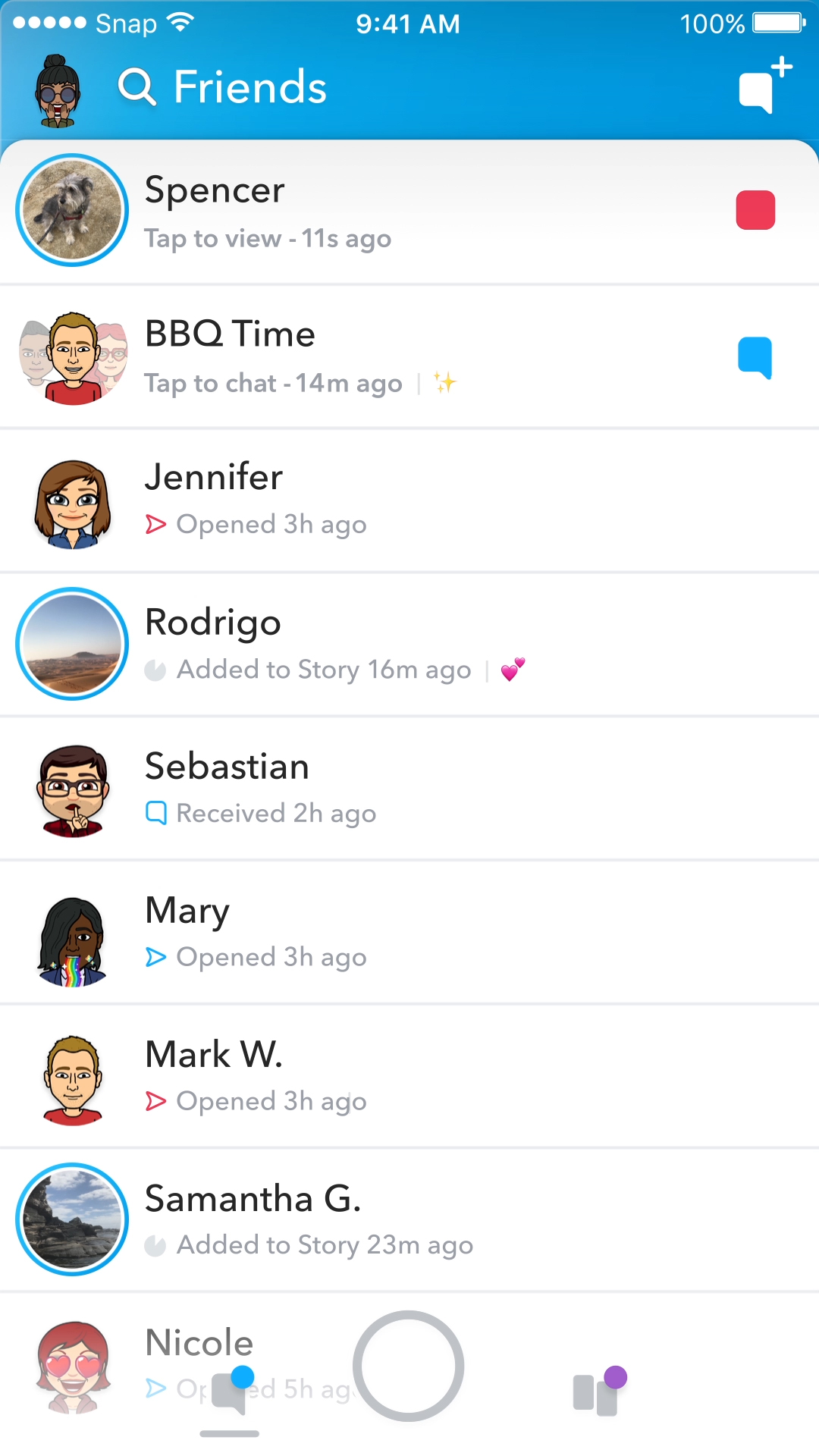 The app will be designed to separate "the social from the media", with a new Friends page that uses algorithms to list contacts in a way it thinks will be more convenient to you. Stories and chats will all be combined in one place, with your most frequently contacted pals up high – while group Stories will always be available in group chats.
"You can think of it as a more sophisticated Best Friends algorithm," the spokesman said.
The Discover page will also include Snapchat's Publisher Stories section, as well as the editorially produced packages from users' snaps known as Our Stories, and content from the Snap Map, Official Stories and accounts users subscribe to.
According to a spokesman, all Discover content excluding Shows, Publisher Stories, Our Stories and content from creators will be reviewed by human moderators before appearing on the feed.
The update rolls out to select users at the end of this week, with a wider roll-out to follow.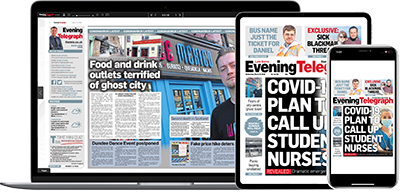 Help support quality local journalism … become a digital subscriber to the Evening Telegraph
For as little as £5.99 a month you can access all of our content, including Premium articles.
Subscribe