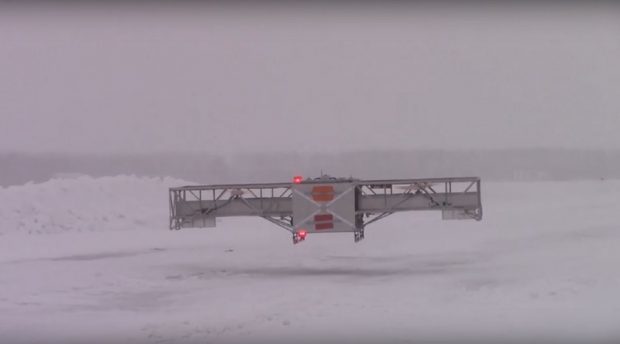 A new drone that can carry up 250kg and fly for eight hours has been developed in Russia.
Known as the SKYF, and built by ARDN Technology, the unmanned craft is being aimed at the cargo and logistics market.
Design work first began in 2014, with the prototype's first flight taking place in spring 2016 – but for now it remains very much still in testing, according to its developers.
Unlike many other drones, the heavy-duty SKYF uses a petrol engine to achieve its long flight time, with the team behind it also claiming it has a positional accuracy when offloading cargo of within 30cm.
Drones are being increasingly developed to take on manual tasks as the technology advances – perhaps most famously being tested as a vehicle for parcel delivery by Amazon.
Airline easyJet is also planning to roll out drones as inspection crafts for its planes from next year.
ARDN is yet to reveal when it expects the SKYF platform to roll out fully for commercial use, but has suggested a range of uses for its device including as part of agricultural and forestry work, as well as a cargo mover.