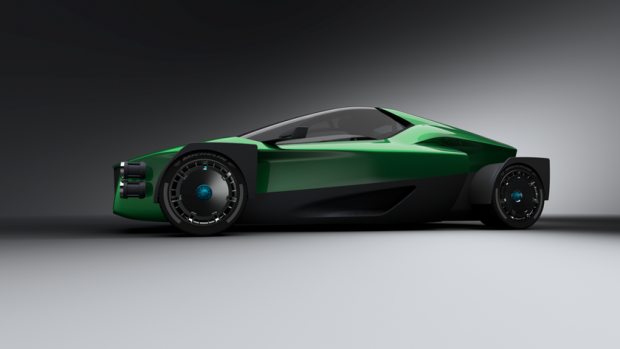 A Taiwanese electric car firm has unveiled a supercar it claims can rival and even outpace Tesla's new Roadster.
The Miss R, currently being developed by Xing Mobility, is capable of going from 0-100 kilometres an hour in 1.8 seconds, the company claims, a tenth of a second faster than the Roadster.
The supercar, which is described as having both on and off-road capabilities, can also reach more than 167 miles per hour, powered by four 350V motors.
Chief executive Royce YC Hong said: "Miss R is the embodiment of the paradigm shift of EVs surpassing traditional combustion-engine cars in both performance and capability.
"The core idea behind the prototype is to achieve game-changing performance levels and driving experiences that are otherwise impossible to achieve in a gasoline-powered vehicle."
The company also said it had overcome an industry-wide problem with battery cells – which can overheat when rapidly charged and then run down.
To combat this, Xing said it had introduced a new cooling system which sees the battery cells in the Miss R stacked and immersed in a cooling fluid, a system the company says it has patented.
As a result, the firm says it can produce one megawatt of power with between 30 and 50% fewer cells.
For now, the car remains in development, but Xing says it hopes to have a prototype completed in 2018.
But even once the car is ready, few will ever make it into the world, with plans in place to only build 20 units of the car, with each one priced a million US dollars.