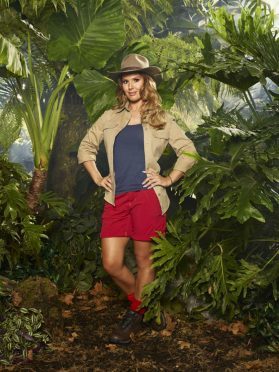 Rebekah Vardy came close to losing her cool as the girls took on the boys in a live trial on I'm A Celebrity… Get Me Out Of Here!
The Battle Of The Sexes saw Vardy and Shappi Khorsandi racing across the bush in a bid to beat Jamie Lomas and Dennis Wise to a lavish meal.
Things got off to a bad start when the teams learned that the boys back in camp had beaten the girls in the pre-part of the trial, meaning Lomas and Wise would get a lead.
"They let us down massively. I'm literally fuming," said Vardy. "Fuming."
The contestants had to battle three of the elements – fire, air and water – while their teammates at the camp would tackle earth.
Each time they conquered an element the contestants would receive a piece of a flag. Once they had the entire flag they could signal a helicopter to take them back to base.
The first part saw the teams tasked with lighting a fire, but the girls were held up when Khorsandi misplaced her helmet.
"OK I need you to focus a bit better now," snapped Vardy, looking frustrated.
Round two went to the boys when they abseiled down a cliff faster than the women.
But things started to look up when the women in the camp triumphed in the earth challenge, giving Vardy and Khorsandi a head start as they tackled the swim for the water segment.
Each duo had to swim to collect their final flag piece, which was attached to a fallen tree.
Vardy soon surged ahead, calling to Khorsandi to keep up, but the comedian struggled, yelling: "My helmet is strangling me and I can't see."
Unsympathetic, Vardy urged: "Stop talking and swim!"
"Come on, swim, just stop talking and run! Shappi, come on, run!" she went on.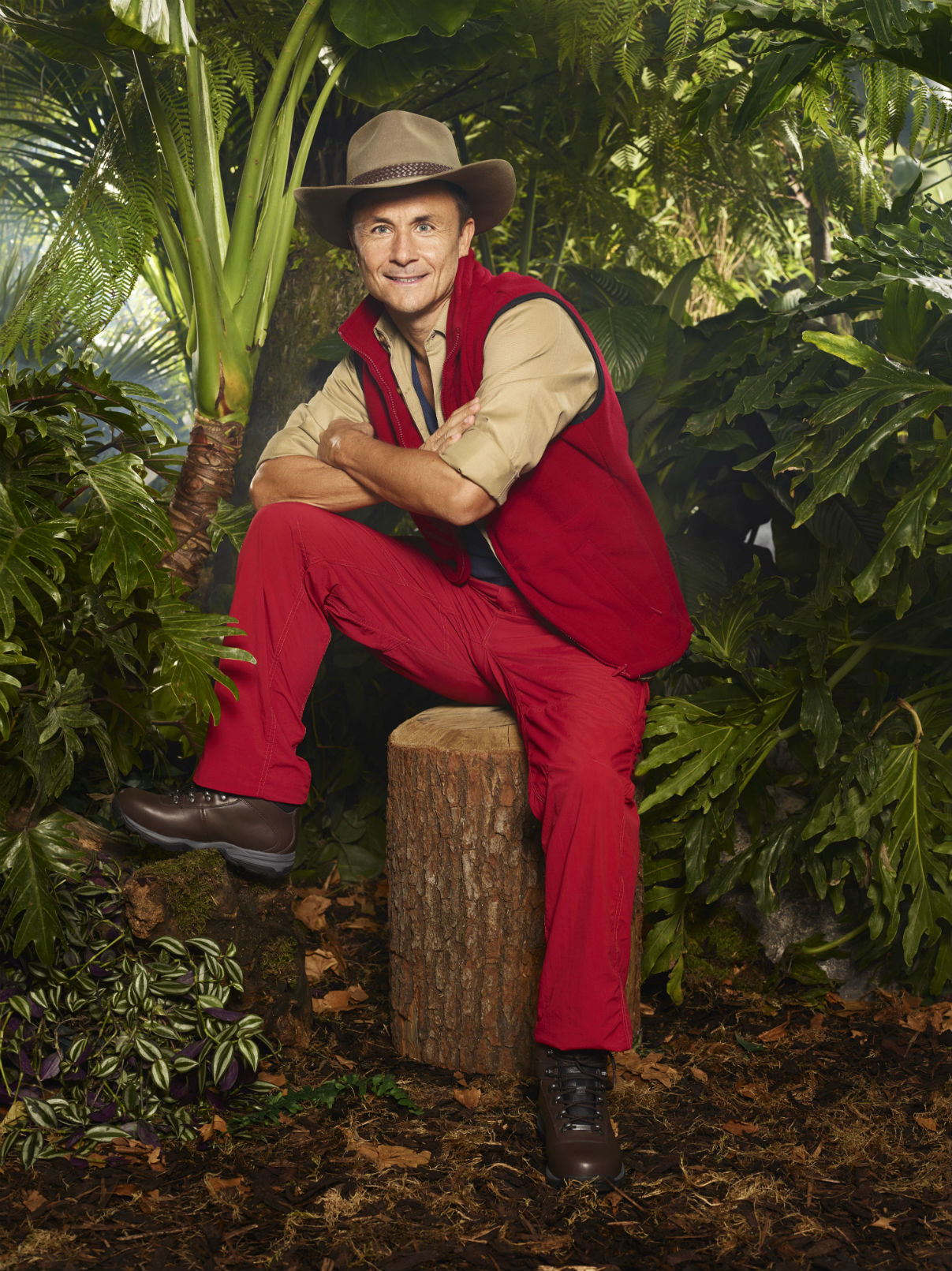 When they got back on dry land, Khorsandi explained: "I couldn't hear or see a thing, my helmet came over my eyes and was strangling me and Becky was shouting 'what did it say', and I had no idea what she was talking about. She was saying remind me what the scroll said because I thought there was a scroll I'd missed."
Despite Vardy and Khorsandi's efforts, Wise and Lomas won the trial, securing a feast for the men.
Vardy, wife of footballer Jamie, was still unimpressed when they returned to camp, saying: "I was f****** fuming earlier, I'm just knackered, I was desperate to win it earlier but f****** Shappi, oh my God…
"We were desperate to win it but it's been such hard work."
She admitted in the Bush Telegraph: "Everyone knew I was not remotely happy at all.
"I can't hide my emotions, I don't have to say much, my face just says it all when I'm pissed off."
Khorsandi said: "Becky doesn't take to losing well, she was fuming. She had a meltdown and didn't stop having a meltdown for a while."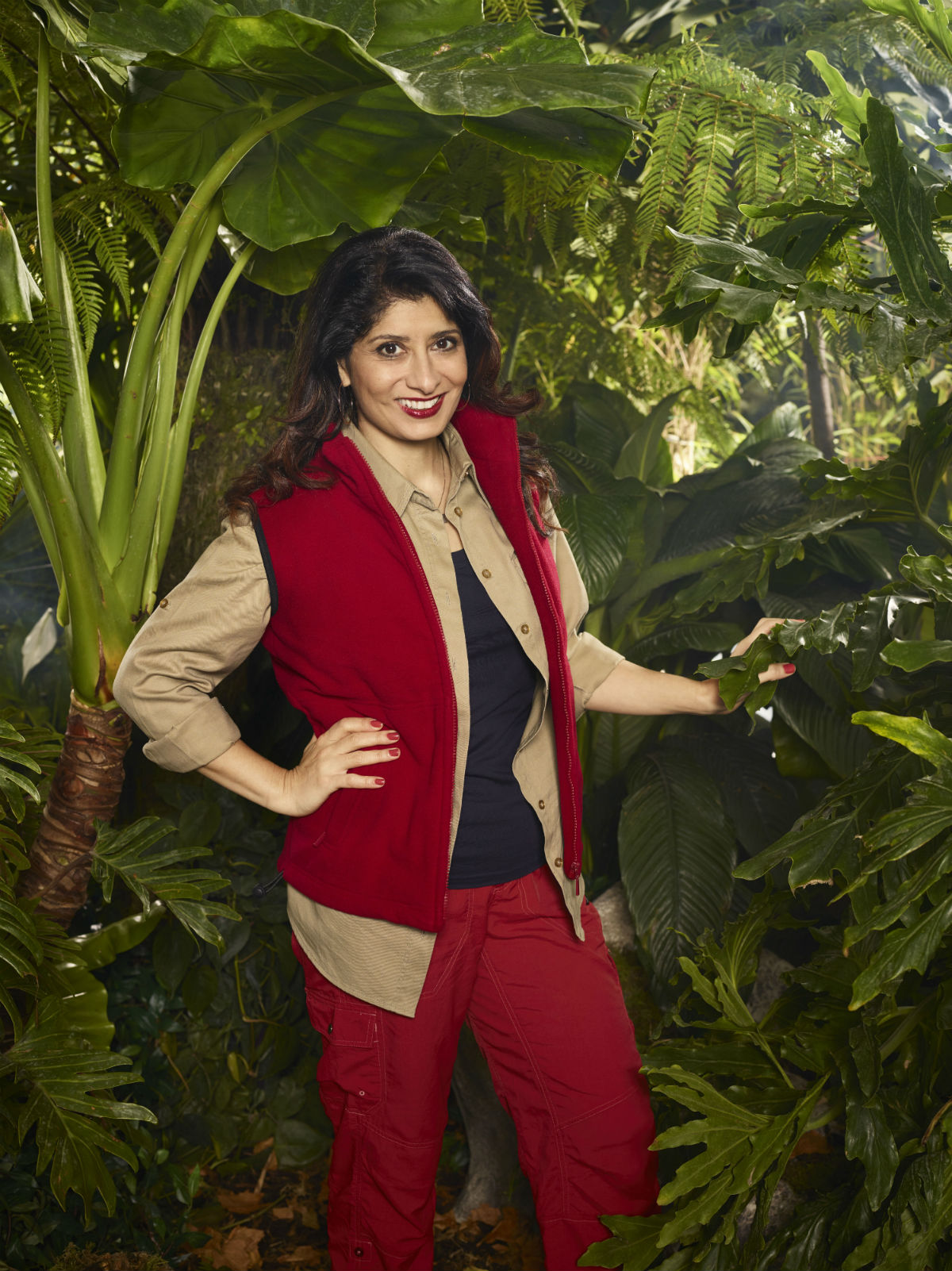 The girls' loss meant it was beans and rice again for dinner, while the men were treated to lamb shank, roast chicken, potatoes, corn, salad and fruit.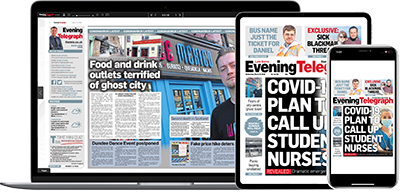 Help support quality local journalism … become a digital subscriber to the Evening Telegraph
Subscribe