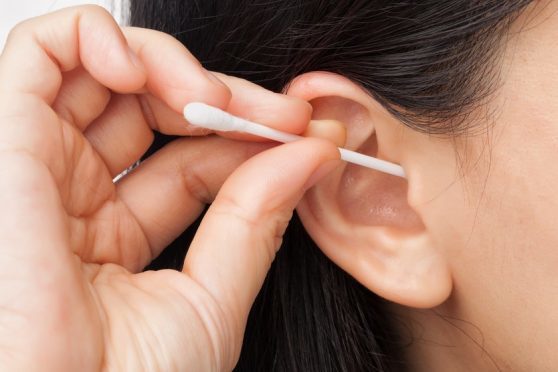 People should not use cotton buds to clean their ears, health officials have said.
In a new draft guideline, the National Institute for Health and Care Excellence (Nice) said that doctors should advise people not to clean their ears with cotton buds as this could damage the ear canal and ear drum, and push the wax further down into the ear.
In its new guideline on hearing loss, Nice also states that ear syringing, where a large manual syringe is used to pump water into the ear, is potentially harmful and should no longer be used.
The draft guideline recommends the removal of earwax using an electronic irrigator if a build-up is contributing to someone's hearing loss.
It said that this procedure, where a machine pumps water into the ear at a controlled pressure, is safer. This service can be provided at GP surgeries or community clinics, officials said.
Other accepted methods of earwax removal include microsuction and manual removal, Nice added.
Katherine Harrop-Griffiths, consultant in audiovestibular medicine and chairwoman of the guideline committee, said: "Earwax build-up which is causing hearing problems should be managed in primary or community care.
"Ear irrigation is an effective method of removing earwax. Ear drops should be used to soften the wax before irrigation, either immediately before or for up to five days before the procedure."
The guideline, which has been put out for consultation until mid January, also covers other areas of health care for the loss of hearings.
Professor Mark Baker, director of the centre for guidelines at Nice, said: "Our draft recommendations can help improve care for people with hearing loss through better management of earwax and referring people with symptoms to the right service at the right time.
"We encourage those working in primary and specialist services, patients and stakeholders to comment on the proposed advice."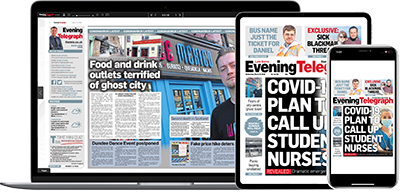 Help support quality local journalism … become a digital subscriber to the Evening Telegraph
For as little as £5.99 a month you can access all of our content, including Premium articles.
Subscribe