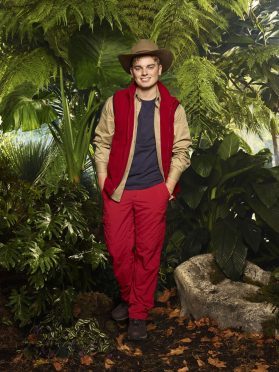 YouTube star Jack Maynard has broken his silence following his departure from the I'm A Celebrity … Get Me Out Of Here! jungle.
The brother of singer Conor Maynard had faced allegations of racism and homophobia after old tweets emerged online.
In a YouTube video, the social media star confirmed he was back in London, saying: "The least you deserved was for me to come home and sit down and talk to you and explain everything that has been going on.
"I'm so sorry to anyone that I offended, anyone that I upset, anyone I made feel uncomfortable."
"Like a lot of you growing up I was all over social media, my entire life is on social media, I've grown an amazing following.
"Social media has led to be my entire job, my work is this online and everything that comes with it and I've messed up, I've been really stupid in the past.
"I've tweeted some bad things, some horrible things, some pretty disgusting things that I'm just ashamed of.
He continued: "This is such a hard video, I've never wanted to have to make anything like this, I never wanted to feel like I've let you guys down so much, with something so careless and inconsiderate to other people.
"I was young I was careless, I just wasn't thinking, this was back when I had just left school and I didn't know what I was doing.
The social media star, who noted it was his 23rd birthday, said: "Growing up online is hard, all I can do is beg and encourage that you guys don't make the same mistake as well. Don't put anything online you wouldn't say to your mum."
In a statement his publicist confirmed he would be leaving the ITV show after just over two days in order to be given the chance to defend himself against allegations.
They said Maynard agreed with the decision which was "made by his representatives and ITV".
The statement added: "In the last few days Jack Maynard has been the subject of a succession of media stories which, given his position as a contestant on I'm a Celebrity … Get Me Out Of Here! – filmed in the Australian jungle, with no contact with the outside world, he has been unable to respond to.
"Since it is only fair that everyone should be aware of any allegations made against them and should also have the right to defend themselves, it was agreed that it would be better to bring him out of the show."
Maynard appeared on Tuesday night's show but presenters Ant and Dec confirmed his removal halfway through the programme, telling viewers they could not vote for him in Wednesday's bushtucker trial.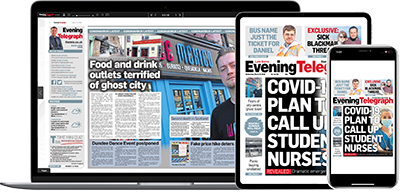 Help support quality local journalism … become a digital subscriber to the Evening Telegraph
Subscribe