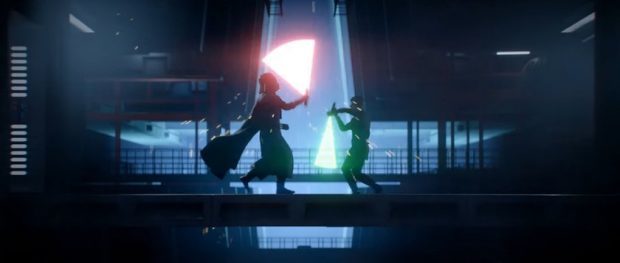 Electronic Arts has confirmed it is changing the new Star Wars: Battlefront II game after an explanation on in-game purchases became the most down-voted comment in the history of Reddit.
The controversy began when gamers took to Reddit to show their discontent over EA's plans for the credit system in Battlefront II, which launches this week.
The main thrust of the frustration has been over access to the big name characters of the game, such as Luke Skywalker and Darth Vader, who must now be unlocked using credits before they can be used in multiplayer mode.
Battlefront sees players spend most of their time as a regular soldier – a stormtrooper or battle droid for example – but they can collect points to call in support and play as the likes of Luke, Vader and others from the movie series.
However this time around, early players have accused EA of pricing many out of those hero characters – with some number crunching from Reddit users claiming that given the pace credits are handed out, it would take around 40 hours of gameplay to gather the 60,000 credits needed for the top tier characters.
Players can circumnavigate this, but to do so means buying the credits with real money.
A gesture not appreciated in some quarters because of the £54.99 price tag already required to buy the game itself.
This initial backlash led to EA itself taking to Reddit to explain the decision – but that did not go as planned as the post quickly became the most down-voted in Reddit history.
As of Tuesday afternoon it had more than 667,000 down votes – the previous record was fewer than 30,000 down votes.
"The intent is to provide players with a sense of pride and accomplishment for unlocking different heroes," the post read.
"As for cost, we selected initial values based upon data from the Open Beta and other adjustments made to milestone rewards before launch. Among other things, we're looking at average per-player credit earn rates on a daily basis, and we'll be making constant adjustments to ensure that players have challenges that are compelling, rewarding, and of course attainable via gameplay.
"We appreciate the candid feedback, and the passion the community has put forth around the current topics here on Reddit, our forums and across numerous social media outlets.
"Our team will continue to make changes and monitor community feedback and update everyone as soon and as often as we can."
But users were not impressed, and EA has confirmed in a blog post on the games website that the credit unlock totals would be cut by 75%.
"There's been a lot of discussion around the amount of in-game credits (and time) it takes to unlock some of our heroes, especially Luke Skywalker and Darth Vader," the post read.
"Unlocking a hero is a great accomplishment in the game, something we want players to have fun earning. We used data from the beta to help set those levels, but it's clear that more changes were needed.
"So, we're reducing the amount of credits needed to unlock the top heroes by 75%. Luke Skywalker and Darth Vader will now be available for 15,000 credits; Emperor Palpatine, Chewbacca, and Leia Organa for 10,000 credits; and Iden at 5,000 credits.
"Based on what we've seen in the trial, this amount will make earning these heroes an achievement, but one that will be accessible for all players."
The game, which goes on general sale later this week, has seen an overhaul after its 2015 predecessor got a lukewarm response from critics.
This time around a full single player campaign mode has been added, nudging excitement levels upwards for long-time Star Wars fans and gamers.
EA will now hope its response and reaction to the criticism won't affect that excitement.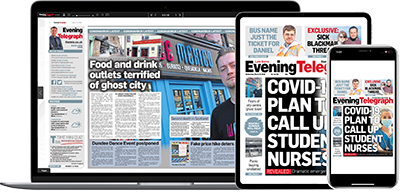 Help support quality local journalism … become a digital subscriber to the Evening Telegraph
For as little as £5.99 a month you can access all of our content, including Premium articles.
Subscribe