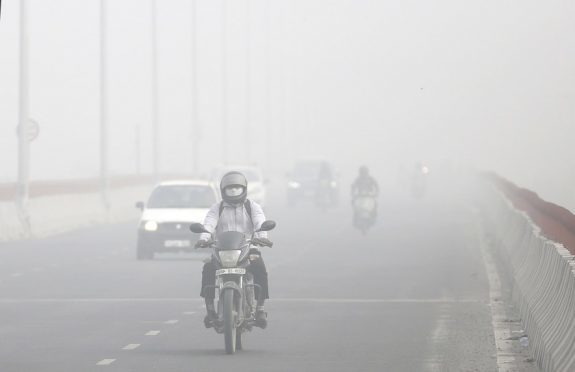 A toxic smog has enveloped New Delhi, closing schools and being described as a "gas chamber" by the Indian capital's chief minister Arvind Kejriwal.
Readings for the tiny particulate matter known as PM 2.5, which contain the likes of ammonia, sodium chloride and black carbon, reached levels far higher than those recommended by the World Health Organisation (WHO).
The particles have been linked explicitly to heart disease and premature death, and levels in Delhi reached 726 micrograms per cubic metre of air, according to NDTV. WHO guidelines state 25 as 24-hour mean.
Volunteers have been handing out green masks, hoping to raise awareness of the issue in one of the world's most polluted cities and also provide a bit of protection.
Authorities have closed schools and stopped most lorries from entering the city as they try to mitigate what officials are calling a public health emergency.
The worst air quality often hits this time of year as farmers in the neighbouring states of Haryana and Punjab burn fields, and people build street fires to keep warm. It combines with vehicle emissions and construction dust while wind direction also plays a part.
The Prince of Wales joined the millions in the city dealing with the pollution as he wound down his tour of the Commonwealth, with smog visible in pictures of his time in New Delhi.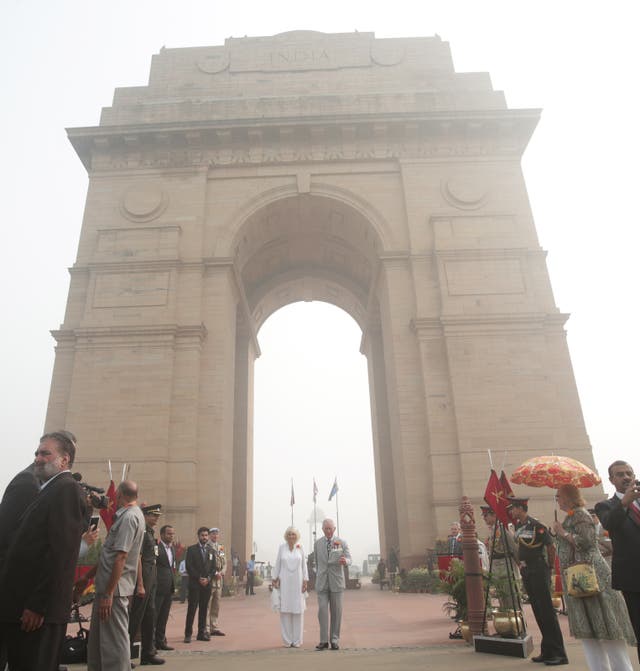 In the UK, out of 51 cities and towns listed in an air quality database, 44 failed the WHO's test for the fine sooty particles recently.
The report found London and Leeds to have 15 micrograms of the particles in every cubic metre-sized parcel of air, while Glasgow had 16.