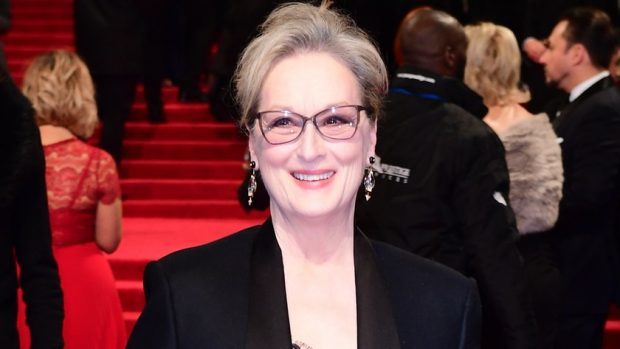 Meryl Streep has said the Hollywood abuse scandal is something she discusses with her daughters, but that it is "absolutely thrilling" to think of the changes this moment may inspire.
Streep appears on the cover of US Vogue's December issue, and spoke to editor-in-chief Anna Wintour about the attention on the film industry following a number of allegations lodged against producer Harvey Weinstein.
Asked by Wintour what she talks to her daughters about at the dining table, Streep said: "Harvey Weinstein, it's all we talk about. It's horrible.
"We want them to be free, we want them to be proud, we want them to be female, but you can't… we put them in danger by not informing them about the male gaze and how it works on young girls."
Streep, whose daughters Mamie Gummer, Grace Gummer and Louisa Gummer are aged between 26 and 34, was one of the first stars to publicly condemn Weinstein, who has been accused of sexual misconduct by a few dozen women.
The Oscar-winning actress, 68, told Wintour that she thinks "this moment is absolutely thrilling".
"This is a door that will not be closed, we've got a foot in there now, and it will be very different for people to conduct their lives the way they have in the past.
"'Oh, that's just locker-room talk. Oh, that's just the way men are.' No, it's not.
"We're civilised people and we learn from our mistakes."
On the impact the scandal might have on the forthcoming awards season, Streep said she thinks people will be "more aware" and that she hopes it leads to people questioning gender inequality in the film industry.
She said: "I think it might lead to the moment where, at least in my business, where people walk into a room and look around and they see three women and nine men, and they think there's something wrong. That it's off."
Actresses Gwyneth Paltrow, Angelina Jolie and Lupita Nyong'o are among the high-profile women who have made claims about Weinstein's behaviour towards them.
The 65-year-old movie mogul, who has "unequivocally denied" allegations of non-consensual sex, is facing criminal investigations in both the US and the UK.
Several people in the industry have also faced allegations of sexual misconduct, including actor Kevin Spacey and director James Toback.
Streep appears on the cover of Vogue as the fashion magazine celebrates its 125th anniversary.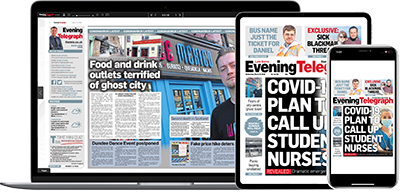 Help support quality local journalism … become a digital subscriber to the Evening Telegraph
Subscribe