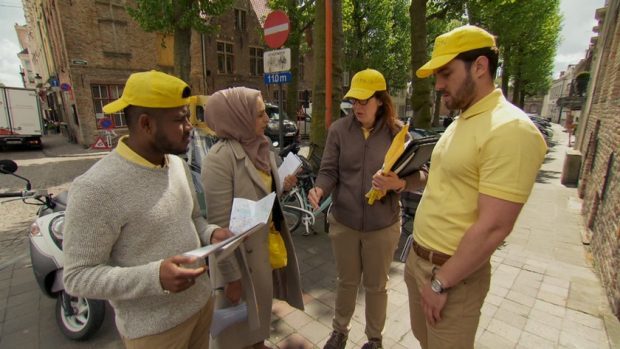 The Apprentice contestants will voyage to Belgium as they attempt to woo tourists in this week's task.
Candidates will be charged with executing a bespoke tour of the city of Bruges by signing up customers and working as guides.
Team Graphene, led by Elizabeth McKenna, opt to put a modern spin on the tour by introducing Segways while Vitality put Sarah Jayne Clark at the helm with a more historic approach.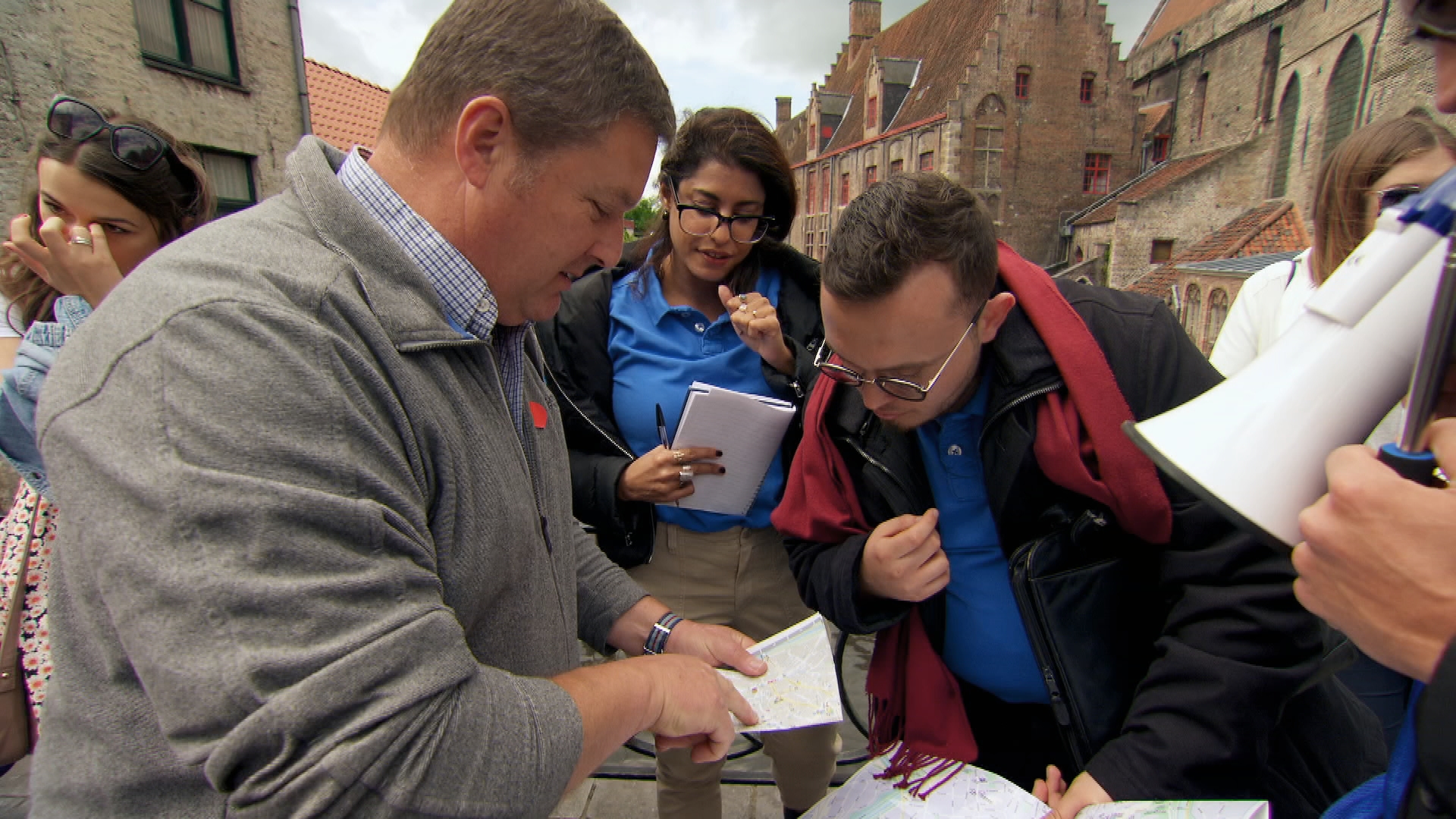 Charles Burns's refusal to admit he is unsure of directions causes Vitality teammate Andrew Brady to tell him: "It's not that I don't have faith in you, I just feel like we've been walking for three days now."
And Lord Sugar's adviser Claude Littner compares McKenna to a headmistress on a school trip as she hurries her tour group along.
Clark's team will attempt to woo their tourists with beer tasting while Graphene head to a chocolate factory.
Both teams will also have the opportunity to sell souvenirs on the boat back to Britain in a last-ditch bid to take victory.
:: The Apprentice airs at 9pm on BBC One.