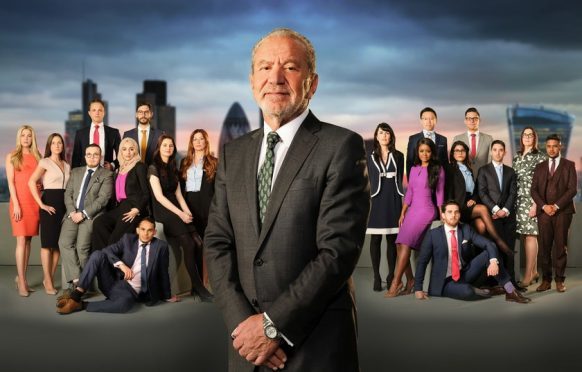 Apprentice fans were left underwhelmed by Wednesday-night's show as Lord Sugar failed to deliver the first double firing of the series.
Viewers saw clothing entrepreneur Sarah Jayne Clark dispatched by the business mogul but were a little disappointed after he failed to follow it up with a second firing.
Clark, 25, had brought back Andrew Brady and Charles Burns into the boardroom, who both looked under threat after struggling to impress tourists during a historical tour of the Belgian city of Bruges.
Brady had oversold the beer-tasting side of the tour to punters while Burns managed to extend the walk by more than two hours after struggling with directions.
While Clark was fired, Lord Sugar told Burns to "stop being a commentator" before sending him back to the house.
He then quizzed Brady on why he should stay in the process and offered him a last chance.
Fans on social media accused Lord Sugar of "bottling" the double or even triple firing.
@Stevenjoe2012 tweeted: "when's he gonna bloody start sacking two or 3 #TheApprentice."
@TimmyLDN posted: "How did Charles get away with that? #TheApprentice."
@Ivieh wrote: "Boooooo I'm gutted. Big Al bottled it, should've been at least a double."
@Paulkrivo tweeted: "How did the two chaps survive that?! Could have sworn a double firing and Sarah-Jane going back to the house. Possibly worst decision."
@2dividedbyzero posted: "it is with regret that Lord Sugar missed a fabulous double firing opportunity there."
Clark herself was not too surprised.
She told the Press Association that she felt "really calm" in the boardroom, adding: "I think it was because I just knew 100% that I'd be gone, so it's almost like I was just waiting for it."
She continued: "I don't think it was fair. I don't think I did anything hugely wrong, I think people have made a lot bigger mistakes in the past."
:: The Apprentice continues next Wednesday at 9pm.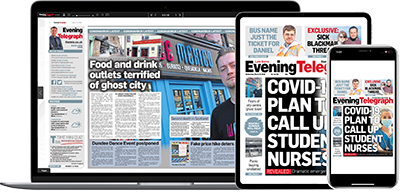 Help support quality local journalism … become a digital subscriber to the Evening Telegraph
Subscribe