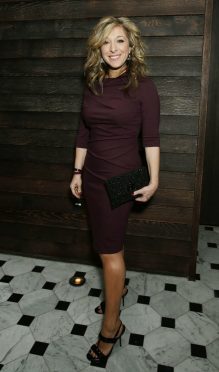 Former EastEnders star Tracy Ann Oberman has alleged theatre director Max Stafford-Clark propositioned her as a young actress.
It emerged recently that the theatre director, who forged a reputation as a champion of female playwrights, was forced to leave the company he founded following a complaint about sexualised comments.
His spokesperson previously issued a statement denying "any physical contact of a sexual nature" but apologising for "any inappropriate behaviour that made some former colleagues feel uncomfortable" and saying that he was diagnosed with "occasional disinhibition" following a stroke in 2006.
Oberman, best known for EastEnders, Doctor Who and Friday Night Dinner, wrote in The Guardian: "I want people to know that although Stafford-Clark had a stroke in 2006, he was disinhibited and provocative, objectifying and disrespectful to women back in 1992."
She wrote: "This is not about mud-slinging or jumping on a bandwagon. This is about wanting to stand up for these young women who have spoken out and standing by them."
Oberman said she was cast by the director in her first job out of drama school, "a tiny part in a new adaptation at the RSC" but alleged that she ended up feeling "uncomfortable and sexualised" and being "propositioned".
She alleged that the director "alluded to us having sex, he talked about wanting a threesome with me and another young actress in the cast" and "followed me out of the rehearsal room one day asking where I was going" and when she told him "the loo", she claimed he said: "Why don't I come with you to help."
"On more than one occasion he implied that it would only take an affair with a high-profile director for my career to rocket," she claimed.
The newspaper said that two other women who worked with the director have alleged that he made inappropriate, sexualised comments to them in the 1980s and 1990s.
A spokesperson for the director previously said: "Mr Stafford-Clark wholeheartedly apologises if his behaviour has at any time made anyone feel uncomfortable or upset.
"He strongly denies any unlawful or aggressive behaviour. Beyond that he is not in a position to comment on the specific allegations, some of which are said to have occurred 30 years ago."
And in another previous statement, also not about Oberman's allegations specifically, the spokesperson said: "His comments were never intended to bully or harass, and he denies that there was any physical contact of a sexual nature.
"Further, whilst certainly not seeking to detract from how those former colleagues may have felt at the time, and whilst he doesn't recall all of the alleged incidents described to him, it should be understood that he was diagnosed with medical conditions pseudobulbar palsy and 'occasional disinhibition', both of which are well documented in people who have suffered a right hemisphere stroke and brain injury, as Mr Stafford-Clark did in 2006.
"The 'disinhibition' condition mean that people don't always have the ability to regulate emotions or edit verbal output in the way that most people can, and, Mr Stafford-Clark's occasional loss of the ability to inhibit urges results in him displaying disinhibited and compulsive behaviour and his usual (at times provocative) behaviour being magnified, often causing inappropriate social behaviour. Whilst this is an explanation it isn't an attempt to dismiss his behaviour and he apologises for any offence caused."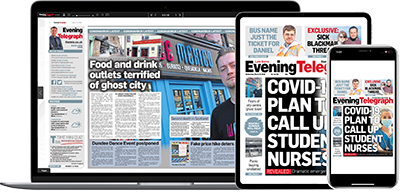 Help support quality local journalism … become a digital subscriber to the Evening Telegraph
Subscribe