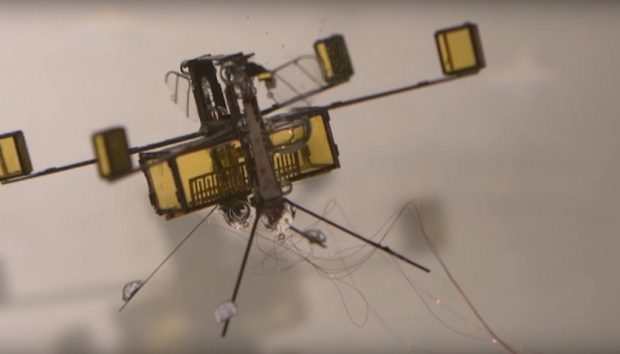 Scientists at Harvard have created a robotic bee that is able to land and sit on water before taking off again.
The new version of the RoboBee, a robot first introduced in 2013, uses an internal combustion system to propel itself back into the air from a resting position on water, as well as swim upwards from below the surface.
According to the team behind it, the bot is 1,000 times lighter than any previous "aerial-to-aquatic" robot, and could be used for a range of activities, including as part of search and rescue operations, as well as environmental monitoring.
The work has been carried out by the Harvard John A Paulson School of Engineering and Applied Sciences (SEAS), alongside the university's Institute for Biologically Inspired Engineering.
Yufeng Chen, a graduate student who was part of the SEAS team and first author of the research paper on the robot, said: "This is the first microrobot capable of repeatedly moving in and through complex environments.
"We designed new mechanisms that allow the vehicle to directly transition from water to air, something that is beyond what nature can achieve in the insect world."
Harvard has now filed a patent application for the tiny robot.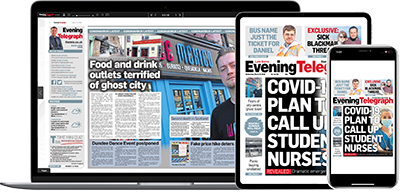 Help support quality local journalism … become a digital subscriber to the Evening Telegraph
For as little as £5.99 a month you can access all of our content, including Premium articles.
Subscribe