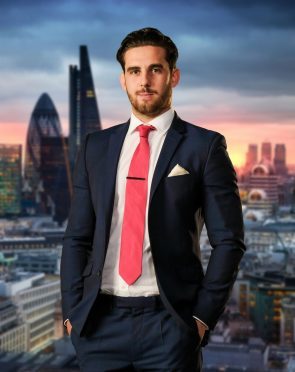 One hopeful on The Apprentice will have to put more than his business skills to the test as the competition heads to Wembley Stadium this week.
Wednesday night's football-themed challenge will see the BBC One show's remaining hopefuls tasked with organising a slap-up pre-match event for guests in the corporate hospitality box.
But when refreshments begin to eat away at their budget, which originally included plans for a magician, Harrison Jones steps up to provide the entertainment.
Described by his team mate Andrew Brady as having the "voice of an angel" in the shower, he delights the small audience with a rendition of My Way.
But team Vitality – who have lost every week of the competition so far – could still face some unimpressed guests with their limited supply of alcohol and no soft drink option for one pregnant visitor.
Even after they choose to bring Sarah Lynn over from the girls' team, their initial planning leads to pitching issues as buyers are hesitant to sign up to their sky-high ticket prices.
Meanwhile, team Graphene opt for a high-end experience in the box, but aim to entice younger visitors outside the venue with a candyfloss stand.
Siobhan Smith takes the helm as project manager, but it's Jade English who earns praise from Claude Littner for her energetic hands-on selling.
But they will all be on a level playing field when they return to the board room where Lord Alan Sugar will decide again which of the remaining hopefuls will be fired.
The Apprentice airs on BBC One at 9pm on Wednesday.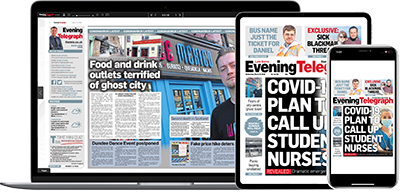 Help support quality local journalism … become a digital subscriber to the Evening Telegraph
For as little as £5.99 a month you can access all of our content, including Premium articles.
Subscribe