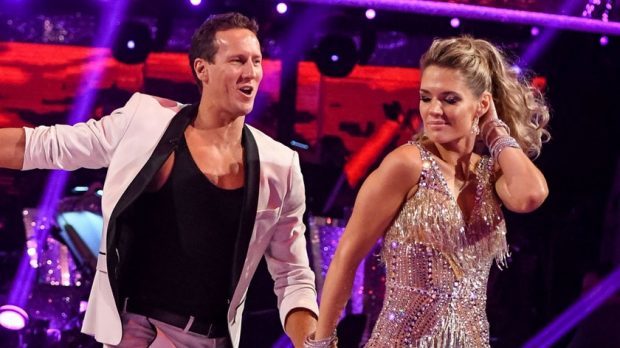 Good Morning Britain host Charlotte Hawkins fought back tears on the breakfast show after being ejected from Strictly Come Dancing.
Hawkins, 42, became the third celebrity to get her Strictly marching orders when she was eliminated with dance partner Brendan Cole during Sunday night's results show.
Her co-presenter on Good Morning Britain, Susanna Reid, walked behind the desk to give Hawkins a hug as she became emotional while discussing her exit.
"Thanks everybody. I'm sorry, I am trying to keep it together but it is a difficult morning," Hawkins said.
"I'm just sad that it's all over. You have this magical, sparkly world you spend so much time in.
"It gives you so much life, you feel so full of energy and working towards a challenge like that on a personal level is such an amazing thing to do," she told the ITV show.
Hawkins revealed that she had not heard judge Shirley Ballas get her name wrong on Saturday night, when she called her Mollie.
"I didn't hear that at the time and luckily Brendan didn't hear it either," she said.
Hawkins's co-host Piers Morgan criticised the head judge for her error.
"Her name's not Mollie … Show us some respect," he said. "Get the names of the contestants right if you're going to ditch them."
He told Hawkins: "You weren't turfed out because you were the worst dancer, you just didn't have the hottest story."
He joked of Hawkins's tears that maybe it was "the realisation that now all you're left with is working with me".
"Maybe that's not helping!" Hawkins admitted.
Hawkins's exit came as reports suggested Cole could quit Strictly after 15 years on the BBC One show.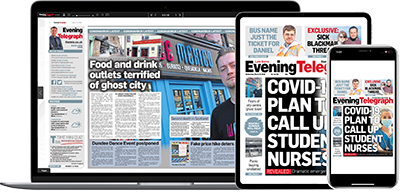 Help support quality local journalism … become a digital subscriber to the Evening Telegraph
Subscribe