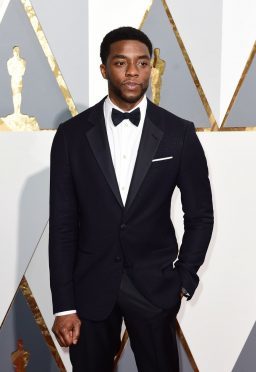 President Donald Trump has "made it OK for white supremacy to exist", Black Panther star Chadwick Boseman has said.
The actor, who will next be seen playing the first black US Supreme Court Justice Thurgood Marshall, in a film about one of his early cases, said the president is "not the best of what we have in our country."
Boseman expressed his frustration at Mr Trump's extended row with NFL players over their decision to kneel during the national anthem in protest at inequality, telling the Press Association: "I don't think that you can use our current president as a barometer for where the entire country is.
"I think what you can do is you can say the country is in a place right now where he is giving voice to white supremacy, he has made it OK for white supremacy to exist because he hasn't said that it's wrong.
"He clearly has been in line with some nefarious figures like David Duke (former leader of the Ku Klux Klan) when they have made statements and I'm not trying to be partisan in my response to this, I'm just stating the truth.
"That is the case and that is the effect of that and you have to look at him making it a point to come after NFL players, come after NBA players.
"They didn't pick a fight with him, to me it's more of a testament to this administration and the immaturity of it truthfully.
"Just don't make statements about things that are not part of your domain. Why are you even talking about this when there is bigger stuff, bigger fish to fry? Why are you picking a fight with these players?
"Because you are just going to make more people do it now.
"I'm not angry about it, about the fact there is more injustice, because he's not a good judge. He's not the best of what we have in our country right now."
Boseman, who stars in the film as the pioneering lawyer, said he was glad the film about racial injustice was delayed to be released after President Obama was out of office.
He said: "It wasn't quite ready yet so we waited to do it now and to be honest I'm just happy that the film exists, it's a blessing that we were a little bit patient about it so that people have something to believe in.
"They can see a racially divided, ideologically divided country in the past, they can see a country on the precipice of war, deciding what it believes in.
"In this case in the movie America has not fully committed to fighting against white supremacy abroad, they are verbally saying they are against white supremacy abroad but they haven't fully committed."
He continued: "I think this movie sort of presents a hope and a light that we can get through this time and also puts a marker, a target there that this time when we get through it we have to do it better, so we don't end up with similar problems."
Marshall is released in UK cinemas on October 20.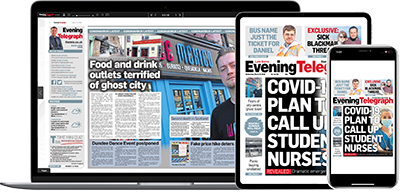 Help support quality local journalism … become a digital subscriber to the Evening Telegraph
Subscribe