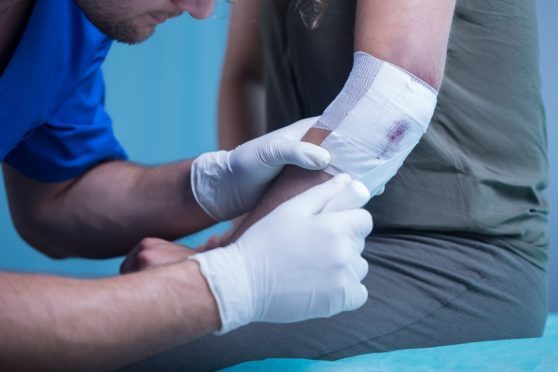 Scientists have created an antibiotic-laden bandage which can be activated by the tap of a button on your phone, and could heal wounds faster.
Researchers from the University of Nebraska-Lincoln, Harvard and MIT designed the bandage, which can also be filled with painkillers or other medication.
The hi-tech stamp-sized plaster consists of conductive fibres that are coated in a hydrogel, which would contain the antibiotic.
Medics could then use a smartphone app to wirelessly send a voltage to the bandage, heating the fibres and triggering the release of whatever the hydrogel contains.
The advanced bandage could be used on the millions of people who suffer with diabetes-related chronic skin wounds, or on injured soldiers on the battlefield.
Most importantly, what the bandage releases can be tailored to suit the ailment.
Co-author Ali Tamayol, assistant professor of mechanical and materials engineering at Nebraska, said: "This is the first bandage that is capable of dose-dependent drug release."
"What we did here was come up with a strategy for building a bandage from the bottom up."
Their design is not yet available – it still needs further testing – but until then, they are working on incorporating threads that detect glucose and pH levels so the bandage could "decide" which treatment to release.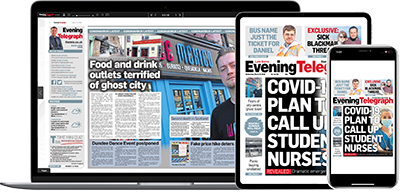 Help support quality local journalism … become a digital subscriber to the Evening Telegraph
For as little as £5.99 a month you can access all of our content, including Premium articles.
Subscribe