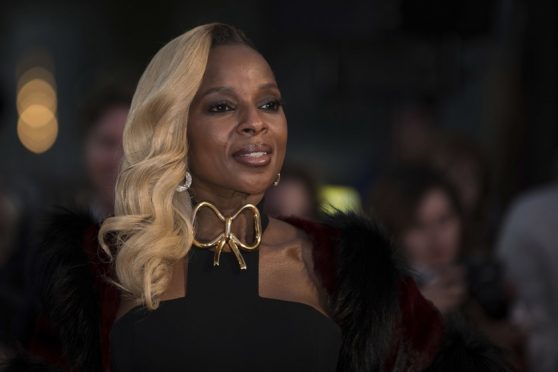 Singer Mary J Blige has said she hopes her new film prompts audiences to ask themselves tough questions about racism, "for those that are ready to face it".
The chart-topping star takes on her biggest movie role to date in Mudbound, a story about a white family and a black family living on a farm in rural Mississippi in the 1940s.
The feature, which follows the interracial friendship between two young men returning home from the Second World War, is also a grim look at racism in the Deep South.
Arriving at the film's premiere at the BFI London Film Festival, Blige said: "This is going to have audiences asking themselves some questions, the ones that are ready to face it, not the ones who are ready to hide or continue to hide.
"I think people are far beyond wanting to hide now, it's all out there and the discussions need to be had, what are we? Who are we? At the end of the day, we are one."
Blige added that recent events in the US, including the deaths of unarmed young black men at the hands of the police, and the racial unrest in Charlottesville, mean the film will be viewed with different eyes to when it was first made.
She said: "I'm very conscious of that, when we were shooting the movie there were a lot of things going on that make you say 'you've got to be kidding me' but now it's even gotten worse.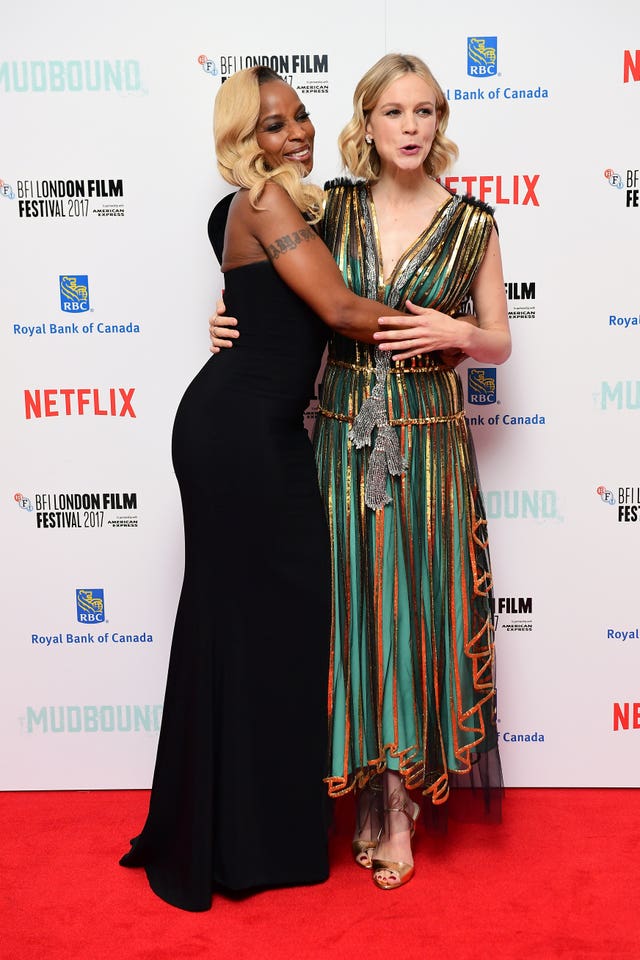 "So I'm really happy that this movie is about how love can actually be the thing, and is the thing, that is going to save us if we let it.
"When I saw it at Sundance it was urgent, it was urgent right away, and when I was watching it I was like wow this is going to be, I hope, something that really helps people."
British actress Carey Mulligan, who plays the wife of the white landowner, added: "This film felt painfully relevant, even from the first day of shooting.
"The issues have come to the fore in the last year but this film would have been relevant last year as well, with everything that was going on in America and politics but in general I think this is a conversation that has been brushed under the carpet for so many years.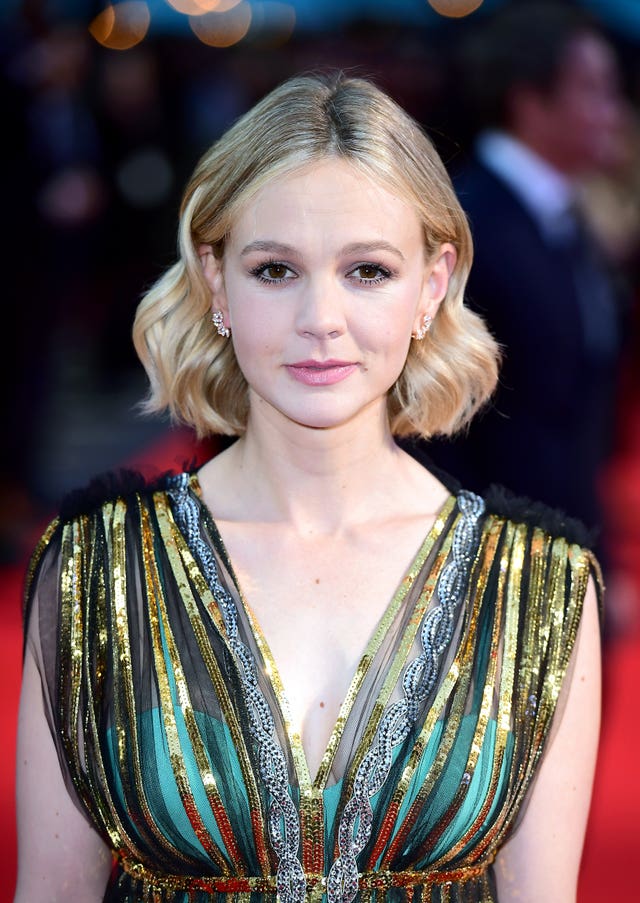 "It's really come to light with #Oscarssowhite a couple of years ago, there was a lot of conversation around it, but now especially since Trump came into the White House and it became OK to have Nazi rallies then it really matters at this time."
Mulligan added that recent events have made her see the film differently to when she was shooting it in rural New Orleans.
She said: "You think you're making this little film, you think you're making this lovely little character study of these people and these relationships in this very specific period of time and then you see it and it's epic.
"It feels so much bigger than that and the themes suddenly sort of overwhelm you.
"I'm always single-minded when I'm making it and then when I see the end result I'm so often surprised by what is going around and that is a complete credit to Dee (Rees, the director) for making you feel like she was completely focused on the performances but then building this amazing film around you."
Mudbound will be available on Netflix on November 17, when it will also have a limited release in UK cinemas.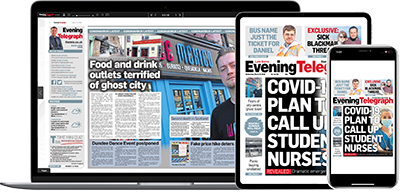 Help support quality local journalism … become a digital subscriber to the Evening Telegraph
For as little as £5.99 a month you can access all of our content, including Premium articles.
Subscribe