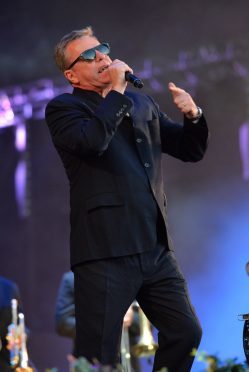 Madness frontman Suggs has admitted that the British ska band would never have made it through modern music competition shows such as X Factor.
While the Londoners were chart regulars in the 1980s and their hits such as My Girl, Baggy Trousers and House Of Fun are still well known decades later, he suggested they would struggle to begin the journey to fame in today's music scene.
The 56-year-old told the Press Association: "X Factor is a hugely popular show nowadays. I know that if Madness were around now we definitely wouldn't have made it through X Factor."
But the group are far from forgotten, with their Can't Touch Us Now European Vacation tour kicking off at the end of this month and a fresh compilation album of their greatest hits out next month.
Suggs, real name Graham McPherson, is also focusing his performing talents on the upcoming tour of his latest one-man show, Suggs: What A King Cnut, a sequel to his My Life Story that will humorously share the tale of his life since rising to fame.
He has also been transforming his autobiography into a film, as well as hosting new documentary series WW2 Treasure Hunters, where he will join militaria expert Stephen Taylor in unearthing artefacts from former military sites across the UK.
"I wasn't very good at school, it's a real shame," he confessed.
"I got progressively interested in history through various television programmes and also from growing up in London. London itself is a very interesting place with lots of history.
"But this particular show was very much about the personal stories, as much as the military had a role, this is very much about individual people and the experiences that they faced at such young ages."
Commenting on the most interesting moment during filming, he continued: "I learnt what a complex issue D-Day was; this was the turning point of World War Two. The day they were supposed to go the weather was too bad."
The eight-part series, which will begin with an investigation of a German bomber found in Liverpool, will launch on History at 9pm on Monday.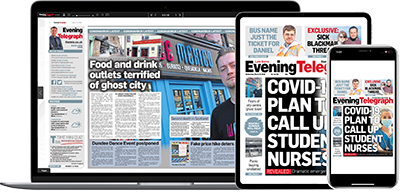 Help support quality local journalism … become a digital subscriber to the Evening Telegraph
Subscribe