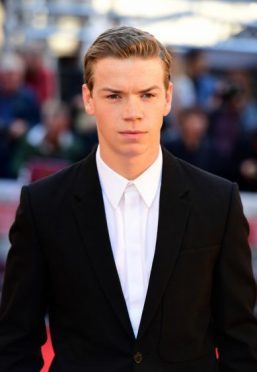 British actor Will Poulter has warned of the dangers of "white supremacy" as he urged people to recognise this week's mass shooting in Las Vegas as an "act of terrorism".
The Revenant star hit out at media reports that did not label Stephen Paddock, who killed at least 59 people and injured hundreds more when he opened fire on a music event in the Nevada resort, as a "domestic terrorist".
Outlining the legal definition of terrorism, he said that "we can't define it in a world where white supremacy is upheld".
His comments came following numerous reports of the attack that have avoided using the word. On Tuesday morning, UK Prime Minister Theresa May labelled the massacre as a "random attack".
Poulter, 24, wrote: "For anyone who disputes that the recent mass shooting in Las Vegas, Nevada was an act of terrorism and for anyone who thinks that Stephen Paddock was not a terrorist, here is the definition of terrorism according to Nevada law…
""act of terrorism means any act that involves the use or attempted use of sabotage, coercion or violence which is intended to cause great bodily harm or death to the general population"."
He continued: "If we're not going to define an act of terrorism according to the laws of where it took place, how else are we going to define it? We can't define it in a world where white supremacy is upheld.
"So let's work to end white supremacy and let's start identifying domestic terrorists when they present themselves. #WhiteTerrorism #DomesticTerrorism."
He also posted: "Few things demonstrate the danger of White Supremacy more than when the media fail to identify a terrorist as a terrorist because he's white."
Poulter joined a number of stars in speaking out following the atrocity.
On Monday, singer Ariana Grande also urged people to define the attack as an act of terror as she Tweeted: "My heart is breaking for Las Vegas. We need love, unity, peace, gun control & for people to look at this & call this what it is = terrorism."
Meanwhile, singer Madonna hit out at lax gun laws in America and urged everybody to "pray" for the victims and those affected in a wordy Instagram post that read: "What happened in Vegas is an unspeakable tragedy.
"And these acts of seemingly Random violence are happening With more and more frequency. And the chaos pain and suffering in the world is increasing exponentially. And YES its too easy to buy a GUN in The U.S. or have access to automatic weapons. And this needs to stop!
"But the only way we are really going to change the trajectory that the world seems to be heading for is to change our consciousness! Each and everyone of us…
"Let Us Pray for Vegas. And all of the Victims and everyone's loss but we also need to Pray for Peace in the World. Personally and Globally. Lets Pray for the strength to maintain a higher level of consciousness.
"Let's pray that we find a way back to our humanity. Let's pray that we do not forget to treat all living creatures with compassion dignity and respect…and Let's Pray for Vegas."
Other stars who Tweeted their warm wishes and prayers to those affected included Mariah Carey, Britney Spears, Taylor Swift, Paris Hilton and Kim Kardashian West.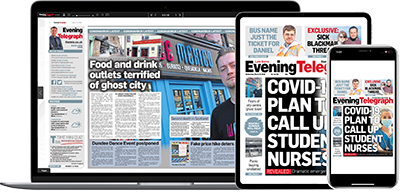 Help support quality local journalism … become a digital subscriber to the Evening Telegraph
Subscribe