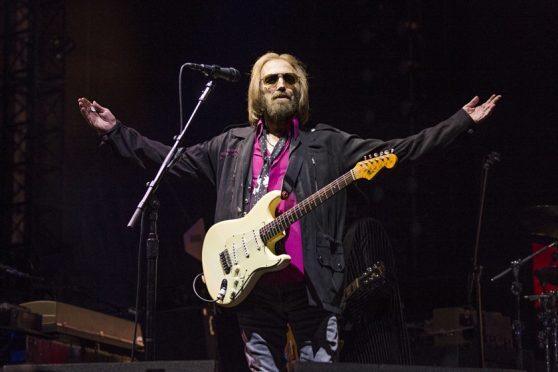 Sir Paul McCartney has sent his love to the family of Tom Petty as he led tributes following the news of the singer's death.
The US rock legend, best known for hits such as Free Fallin' and I Won't Back Down, died following a cardiac arrest at the age of 66, his manager said.
In the hours following the news of his passing, Sir Paul Tweeted: "Sending love to Tom Petty and his family at this difficult time."
Sir Paul's former Beatles bandmate, Ringo Starr, shared a nostalgic photo of himself in conversation with Petty and posted: "God bless Tom Petty peace and love to his family I'm sure going to miss you Tom."
Bob Dylan told Rolling Stone magazine told of his "shock" upon hearing the news that his close friend and former Traveling Wilburys bandmate had died.
The 76-year-old said: "It's shocking, crushing news. I thought the world of Tom. He was a great performer, full of the light, a friend, and I'll never forget him."
Meanwhile, singer John Mayer posted: "I loved Tom Petty and I covered his songs because I wanted know what it felt like to fly, "you belong somewhere you feel free"."
Among other stars to pay their respects to the Tom Petty And The Heartbreakers bandleader, singer Sheryl Crow said Petty's death signalled that the "music has died".
In a post which also referred to the tragedy in Las Vegas, the All I Wanna Do singer said: "I feel like today, the music truly died. Can't go see/hear music and be safe and one of the greats just passed."
She also posted: "This is unbearable. Vegas and now a great music hero has passed. You brought us so much joy, @tompetty. We will miss you. #RIPTomPetty."
Brian May, formerly of Queen fame, added: "Shocked and so sad at the passing of Tom Petty. RIP. Bri."
Tony Dimitriades, manager of Tom Petty And the Heartbreakers, wrote in a statement that Petty died peacefully surrounded by family, his bandmates and friends.
It read: "On behalf of the Tom Petty family, we are devastated to announce the untimely death of our father, husband, brother, leader and friend, Tom Petty.
"He suffered cardiac arrest at his home in Malibu in the early hours of this morning and was taken to UCLA Medical Centre but could not be revived."
Following a day that was filled with the news of the tragic mass shooting in Las Vegas, It author Stephen King commented: "Tom Petty gone? That's just so wrong. What a bad day this has been, in so many ways."
Spandau Ballet's Martin Kemp added in a simple post: "RIP Tom Petty …. Thank You."
Presenter Fearne Cotton promised: "Today I shall be listening to Tom Petty on repeat."
Petty was married to second wife, Dana York and had two daughters, Adria and Kimberly. He sold more than 80 million albums during a career that spanned over five decades.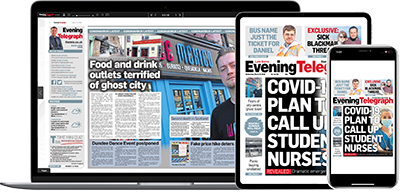 Help support quality local journalism … become a digital subscriber to the Evening Telegraph
For as little as £5.99 a month you can access all of our content, including Premium articles.
Subscribe