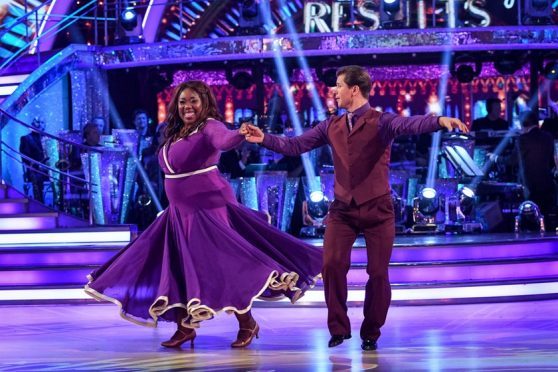 Strictly Come Dancing viewers were stunned to see Chizzy Akudolu booted off the first elimination show, with Brian Conley surviving to dance again.
Actress Akudolu and her professional partner Pasha Kovalev faced off against comedian Conley and Amy Dowden in the first dance-off of the series.
Akudolu got her marching orders from the BBC1 show, becoming the first hopeful to leave the dancefloor this year.
Many fans said on Twitter they were shocked that the judges' decision had not gone the other way.
Some even said the actress had been "robbed" of her spot in the next round.
"#Strictly what?????? Are you blind?????? She had so much energy and potential!!! He wasn't even in time!!!! What???" said one surprised fan.
"Well that was a travesty @chizzyakudolu was much better than Brian," tweeted another.
One wondered: "I love Brian and everything but just what exactly are those judges judging?"
"@chizzyakudolu You were robbed! Chin up, walk tall, the show will be poorer without you," said another.
One viewer tweeted: "In all my years watching Strictly I have never been this upset."
Akudolu was in tears as she said her goodbyes and thanked the team for her short Strictly experience.
Some viewers said the judges would eventually realise saving Conley instead of Akudolu had been the wrong move.
One said: "Wow, really shocked! No hate to Brian but #Chizzy should have gone through!!! The judges will regret and miss that sassyness."
Another disgruntled fan wrote on Twitter that they had "never disagreed with the judges decision more".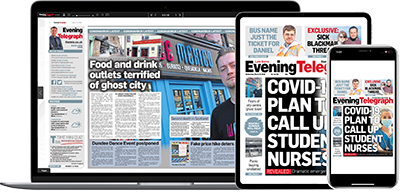 Help support quality local journalism … become a digital subscriber to the Evening Telegraph
Subscribe